The nearest Chicago is always rainy
Do you want something sweet to lighten up your mood~
More suitable for refreshing desserts in summer

Matcha is undoubtedly the refreshing dessert yyds in the hearts of wuli Asians
Today the team is going to introduce you to Chicago's matcha delicacies
Take a small notebook and write it down!
This is a Japanese soufflé pancake shop from Toronto
"Hanabusa"It means "flower house" in Japanese
The decoration in the store is as warm and delicate as its name.
Tatami mats by floor-to-ceiling windows, Ins-style pink photo corner
Super Sense~
Shu Fulei(

soufflé

)Originally a dessert from 18th century France
And Japanese pastry chefs

A combination of French soufflé and American muffins
Made Japanese-style soufflé pancakes
The C position in the picture is

The "Matcha Soufflé Muffin" that the team will introduce today!
Matcha Souffle MuffinsUse Kyoto matcha sauce, sweet red beans,
As well as strawberries and blueberries, made of whipped cream
Soufulei has high requirements for the baking temperature~
SoThe inside is a little moist and the outside is very crispy
When I first came up, it looked like the original Soufflé
Matcha sauce in a small jar
I need to pour it on Soufflé by myself~
Other things likeEarl Grey Sea Salt Caramel, Nutella ChocolateSoufflé
This small shop hidden in the downtown area
Friends who are tired from shopping can try it!‍‍‍
By the way, this is his matcha coffee🐱
But if you want this cat head, it may depend on luck.
29 E Madison St Ste 180 Chicago, IL 60602
Beatrix is ​​a typical fine American restaurant
Has a very professionalCoffee Bar
Although there is only one matcha product,
This houseCinnamon Maple Matcha (Cinnamon Maple Matcha)
I have been in love for several years~
Although I don't like cinnamon very much
But have to say

The cinnamon here has the effect of enhancing the flavor of matcha.

Give refreshing matcha

Added a little warm taste
Image source: LETTUCE ENTERTAIN YOU
XNUMX cup hot matcha with cinnamon powder and maple syrup

A blueberry muffin
After eating, visit Fulton Market

This is the weekend I want!
Fulton Market store address:

834 W. Fulton Market, Chicago, IL 60607
(There are 5 chain stores, and there are also stores in River North, Oak Brook, etc.)
Encountered this (well-known) coffee shop for the first time
I just wandered here at random
See the design outside the door is so cool

So I want to go in and have a look
Image source: Sawada Coffee
The picture shows the owner Hiroshi Sawada from Japan
He won the first worldwide latte championship in 2008!
(👉His instagram:
https://www.instagram.com/sawada_hiroshi_coffee/?hl=en)
Image source: Sawada Coffee
The most famous one isMilitary Latte Camouflage Latte
Concentrated expresso is added to the regular matcha latte
The milk froth tastes very smooth
Not very bitter
the most important is
The matcha taste is very pure
Did not steal the limelight by coffee! 💯
Image source: Sawada Coffee
He also has this featureMatcha Caramel Donuts

(Camouflage Doughnut)
Just ask who can resist? !

Image source: Sawada Coffee
The internal design is also super

COOL

Kind of
The location is in the star-studded West Loop
112 N Green St, Chicago, IL 60607
Since the team's favorite Nada Tea&Coffee closed its doors

I can't find a place that feels so ritual to drink
Until this little shop in Bucktown appeared~
This cafe specializes in Chinese and Japanese tea

There are two options for matcha alone
Matcha Sonogi comes from Nagasaki and has a thicker taste

Matcha Wazuka from Uji has a buttery taste
In addition to matcha and matcha-flavored coffee
He also has a way to eat matcha with ice cream
It seems to relieve the heat 🍨
Image source: Hugo Tea Space
1816 N Milwaukee Ave, Chicago, IL 60647
Mention of Chicago's matcha-based delicacies
Releaf Matcha of Japanese supermarket Mitsuwa is
Not buying a matcha ice cream is like never going
Ice cream and desserts are the most attractive places for Jimei in his house
Very strong tea and milk fragrance intertwined
You know it is produced by Releaf in one bite!
Matcha Parfait

(M

atcha Parfait)

It is also one of his great classics!
Ice cream and

Red bean paste, biscuits, mochi

mixed together
The taste is richer than the cone
Also very full
Well, it's suitable for me who like to eat dessert as a meal
100 E Algonquin Rd Mitsuwa Marketplace Arlington Heights, IL 60005
The last thing to introduce
It's the bakery in the West down area
Aya Pastry
Flagship product
Aya Pastry is also a refreshing style that is a bit American and a bit Japanese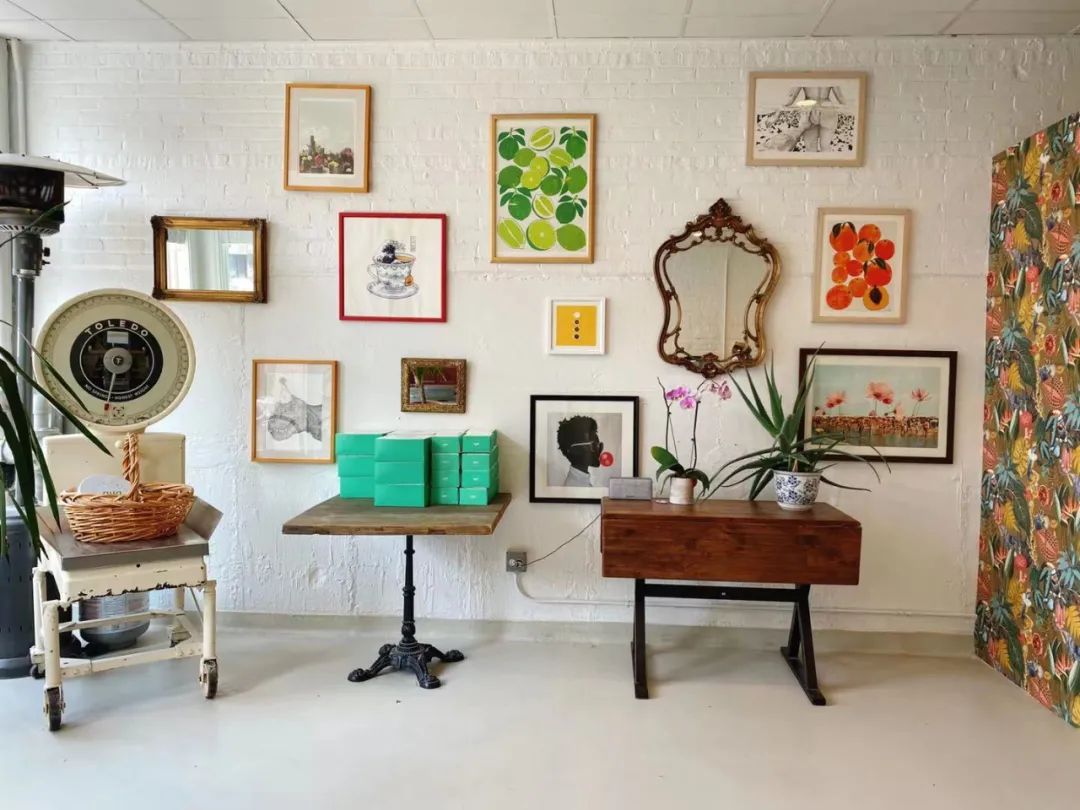 In addition to croissants and bread, his family
You can also make your own cake
Chewy Matcha Mochi Cake
Is evergreen
Glazed jade-like light green mochi
Wrapped with a fusion of mochi and matcha cake
The taste is very similar to rice cakes and a bit cakey
The matcha powder in the middle and the white chocolate below are
Bavarian cream
The team can't help but recommend his signsamoa cake
Kind of like a modified doughnut
Densechocolatecake
The top is covered with crispy coconut flakes~ the bottom is a thick layer of chocolate flakes
Friends must try it

1332 W Grand Avenue, Chicago, IL 60642

Matcha tastes like the white moonlight in the dessert world
Although it looks ordinary

The green and special taste always makes people particularly nostalgic
Rainy and overcast summer

Why not use matcha to soothe the soul~
Image Source:

instagram | mofu_sand
Friends still know which Chicago matcha is delicious

Welcome to leave a message~
Picture | Part of the public resources from the Internet
* This article is an original article on food,
It represents the author's position and does not involve any commercial interests.
It is only for transmission and reference, and does not constitute any behavioral suggestions