Professional and reliable real estate brokers in the Bay Area, free consultation
Inquiry👇


Although there are several Chinese restaurants in every city,
But it can be called
classic
But there are only a handful of them.
No matter how many new stores or Internet celebrities
Shop opened,
Still someone
Just love this classic taste
.
San Francisco Chinatown we visited some time ago
Imperial Food Garden
.

It's definitely such a classic Chinese restaurant. (Pick the link below to see the Yushiyuan shop report)
Also
In San Francisco,
another
Chinese residence
Richmond
Endless stream
.
It has also been loved by customers for many years.
(Photo source business Facebook)
Endless stream
In fact, it is also the business of the owner of Yushiyuan Han.
Classics of the same origin.
In addition to Sichuan cuisine, (such as the well-known gold medal boiled fish), in fact
Beijing cuisine
It is also remarkable.
According to reliable sources from the team
.
Except for
Roast Duck
Very good, and very suitable recently
Sheep scorpion to warm up in winter
Duck blood
Wait for hard dishes.
Ever since, we once again decided to try dishes for everyone.
From 11/14 in San Francisco
Dine off
Yes, although Boss Han would like to welcome everyone to the store
Roast Duck
, But for safety, it can only be changed to welcome everyone
Pick up or take out
.The small team visited the shop just in time for the last day when dine-in is allowed. Let us seize the opportunity to see what's delicious~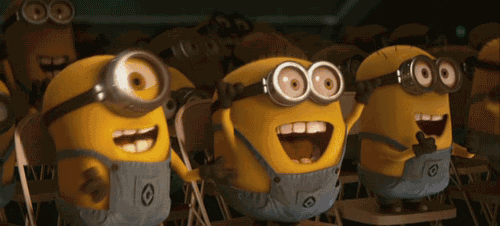 Thanksgiving is approaching, although the custom is to eat roast turkey, but turkey can't compare
Roast Duck
Better for us
Chinese stomach
!
Tips written in the front:
Roast duck on Thanksgiving Day needs to be booked as early as possible.
Limited quantity will be fully booked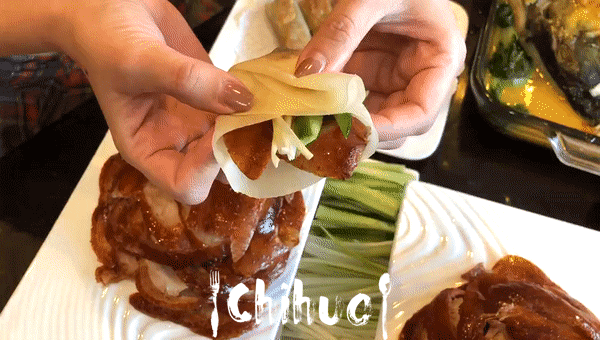 Roast Duck
Outer skin
Shiny
,line
smooth
Fluent
.
Just look at it
Not enough saliva
How to do!
Good piece
Crispy duck skin
moving,
Duck meat is tender
full.
Zayuki
Full of side dishes
Kit
-White scallion shreds, emerald green cucumber shreds, and soul sweet noodle sauce.Use back
Steaming
Roll the dough with moderate thickness and bite it down.sincere
Fun!
Duck skin duck meat
Crispy
, Shredded cucumber
Refreshing
Accompanied by a bit of spicy green onions.A duck cake is good for a bite
Absolutely
!You can even hear the crisp sound of duck skin being chewed in your mouth, the more you eat, the more you have appetite.
‍
Although the house family has been honing their cooking skills for so long, but
Roast duck
, Still gotta
Professional
'S master to operate.
The endless stream of roast duck
Crispy duck skin
, Chewing lightly can feel the slight
Caramel
Of
Oil, but
Don't feel greasy
.
It's really right.
If you are worried that the takeaway home is not crispy enough, remember to heat up the oven or air fryer slightly to restore the duck skin
complex
Taste
~
When I visited the store, I needed a little detail. I wanted to film the process of the roast duck chef sliced ​​the duck, but the post chef insisted not to come out to meet outsiders to protect the chef's
guard
Living
And food
Safe
.Praise the master for his persistence👍


It was called by old Beijing because it looked like a scorpionSheep scorpionFrom the sheepEssence, Also known as gold in meat.If you want to be herecold weatherWhat to eat inWarm up, Then there is nothing more appropriate than eating a pot of sheep and scorpions!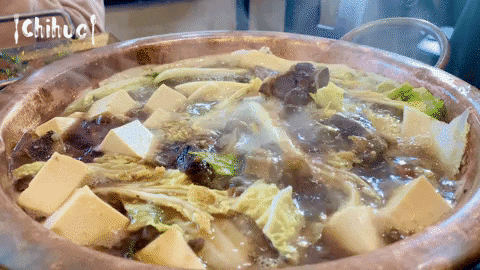 Fresh side dishes
Chinese cabbage
Tofu and
Fan
, Put it in the pot and cook for a short while, grab a spoonful of it and put it on the plate slowly steaming, in this cold weather, it's just not necessary
Too satisfied
!
Remove the bones and leave behind
Steamy
Put the lamb into your mouth, the lamb is stewed
Fresh and rotten
, I don't feel tired after eating a large piece. It does conform to the saying that eating a pig is worse than eating a cow, and eating a cow is worse than eating a sheep!Warm tonic and nutrition
All ages
.
‍

Big pomelo's favorite side dish
tofu
It is also delicious.
Strong fragrance but not mutton
The sheep scorpion soup is soft and rotten, especially tasty!
If you can't finish it, you can keep the soup
Cook noodles the next day
eat!
Recommended to
Duck blood lover
!
As soon as it came up with a strong scent of leeks, it hit his face.
This match is quite
novel
of,
Big pomelo is not a fan of leeks,
There was a question mark in my heart.
Leek green
No water,
Duck blood
Smooth and tender
.
With chili
Spicy
.
The collision of leeks and duck blood is different!
Duck blood
Taste like soft tofu but even better
Fresh and slippery
Duangduang shook with the chopsticks.
Duck Blood Star Chong
!
Side dishes
Smooth
Of hot pot wide noodles,
Come and put a spoon on the rice,
Can't stop mouthful
a feeling of!
After eating three hard dishes, the small team who came to the store ate warmly and comfortably!So ordered a few
Pasta snacks
Match it.
Outer skin
butter
.
Thin skin
Thick flesh.
In fact, in addition to eating it as pasta at a dinner party, Da Yu found that you can pack a portion and go home one day. Careful friends can spread the pan and heat it, and lazy people like mine can put it in the microwave directly.
Match
Boiled well
Purple Rice Porridge
Or millet porridge, one meal
Warm breakfast
It can enter the stomach
!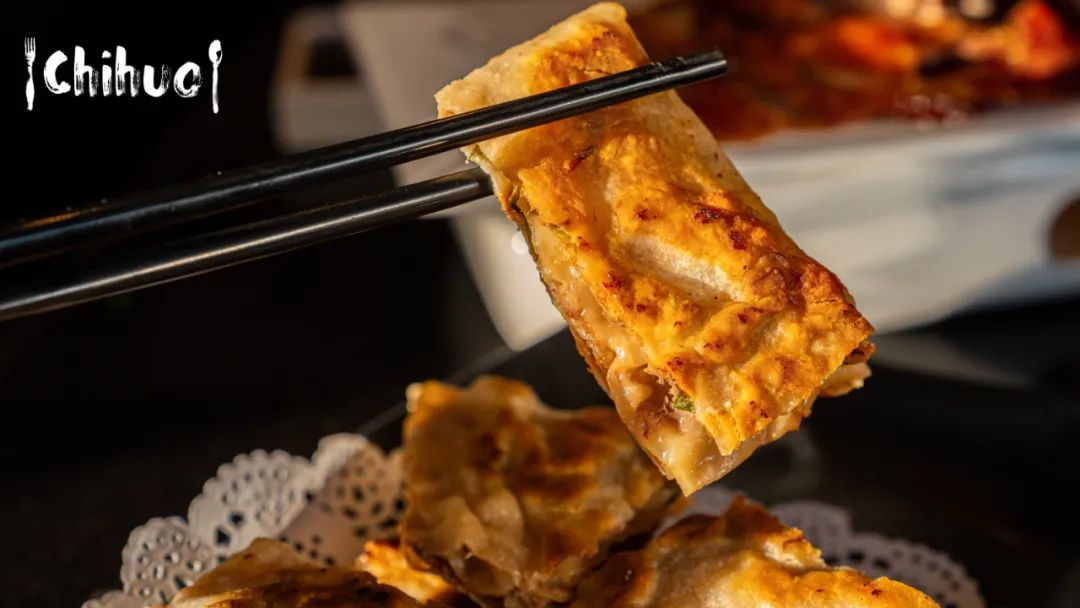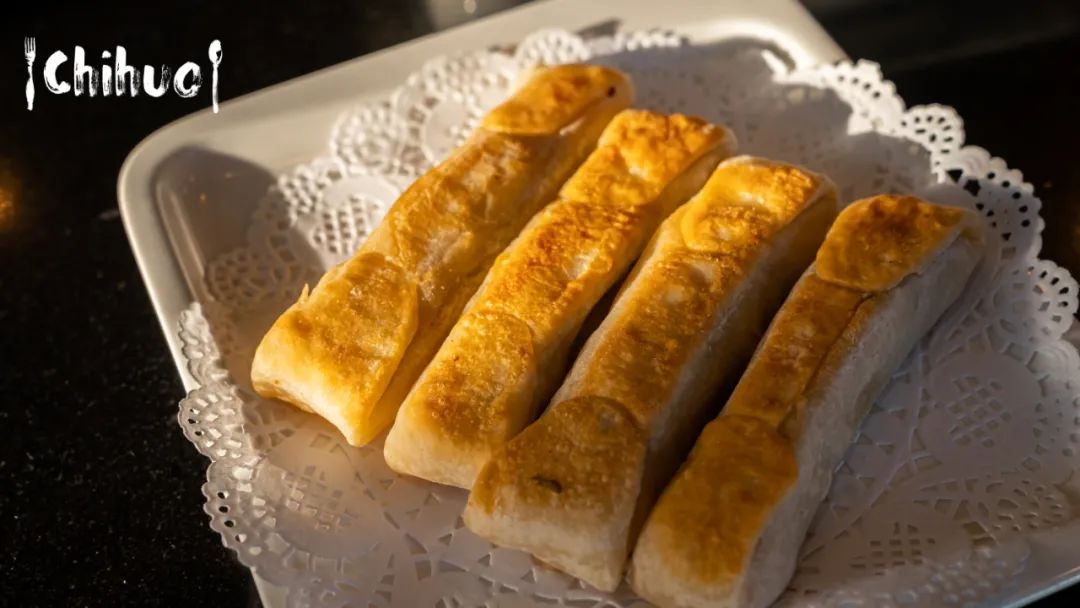 The undergarment is pronounced dā lian (softly). It is a pocket with an opening in the middle and stuffing at both ends, which can be carried on the shoulders.
because
Strip
shape
Sometimes it's folded in half. This fire is very similar to a furry, hence the name
Undergarment burning
.It is said that this is a food that has been passed down in Beijing for hundreds of years. Some people call it affectionately.
darling
Fire.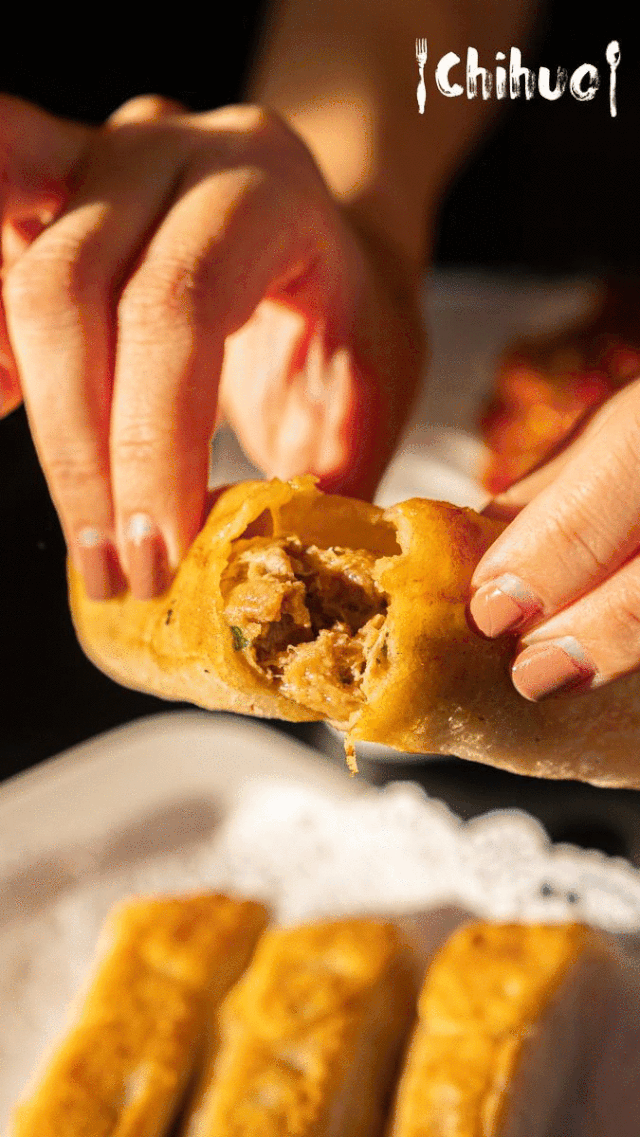 Golden appearance
Crispy, entrance
Burnt
.Must-eats from old Beijing, and curious Xiaobai also try it!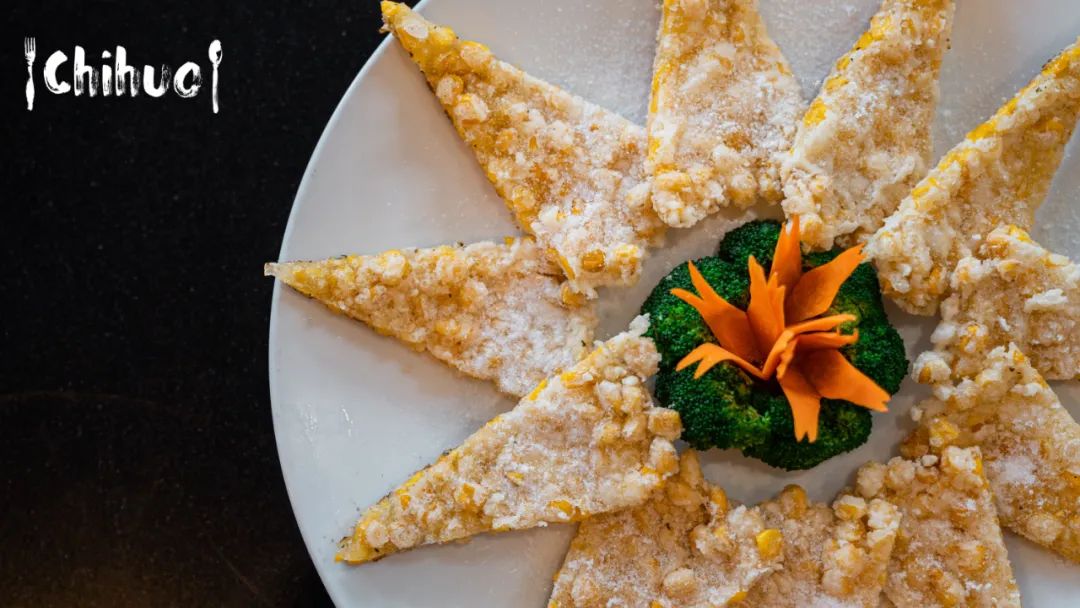 This golden corn brand is deeply loved by the friends who explore the store!Crispy on the outside, inside
Corn kernels have a distinct taste
, It tastes sweet and delicious.
Because the team focused on posing for a hundred years,
It was a bit cold when it was our turn to try it.but,
It's delicious when it's cold
!
‍

I won't tell you
Cold
The photographer's little brother, he took a bite out and said "
Well
~~", revealing a mysterious smile called happiness.
Followed to ask the boss how to cook this dish, boss: This is our master
Casually
made.
Hidden merit and fame
Ah yes.
In order to allow more Bay Area foodies to enjoy the endless flow of good dishes and meat, Boss Han urgently contacted all parts of the Bay Area.
Group buy meal delivery
The heads of the group are preparing for group purchases. Boss Han said with a smile that he is totally unable to deal with these new things, but in order for everyone to taste their own delicacies, he is working hard to prepare~
Continuous flow of food group + customer service WeChat
Want to know the endless stream of benefits and new dishes for the first time, scan the QR code to add the customer service WeChat, so many delicious foods are waiting for you!There will also be group purchases from all over the Bay Area, allowing you to sit at home and wait for the roast duck, sheep, and scorpion!
(Please be sure to scan the corresponding QR code in your area to enter the group. If you have not added it successfully, please click the customer service to pull the group, WeChat ID: chilihouse_sf)
The endless stream of group buying is in preparation! !Will be released soon
Foodies everywhere, first scan the local QR code to enter the group👇
| | |
| --- | --- |
| San Francisco group buying group???? | |
| East Bay Group Purchase Group???? | |
Say the important thing again:
Roast duck on Thanksgiving Day needs to be booked as early as possible.
Limited quantity will be fully booked
Continuous stream xEatExclusive benefits
Free if you spend over $45
Spicy duck wings/or braised duck head
I always wanted to come here
Spicy
Of
.
Boiled fish
.
Wild Sanjiao Beef and more
Addiction
, This time with the small team finally have the opportunity to try a few
Classic Northern Dishes
.
High-quality roast duck,
Must-try in winter
The warm and nutritious sheep scorpion pot, and the long history
Classic pasta
Wait and so on, the team was full of praise.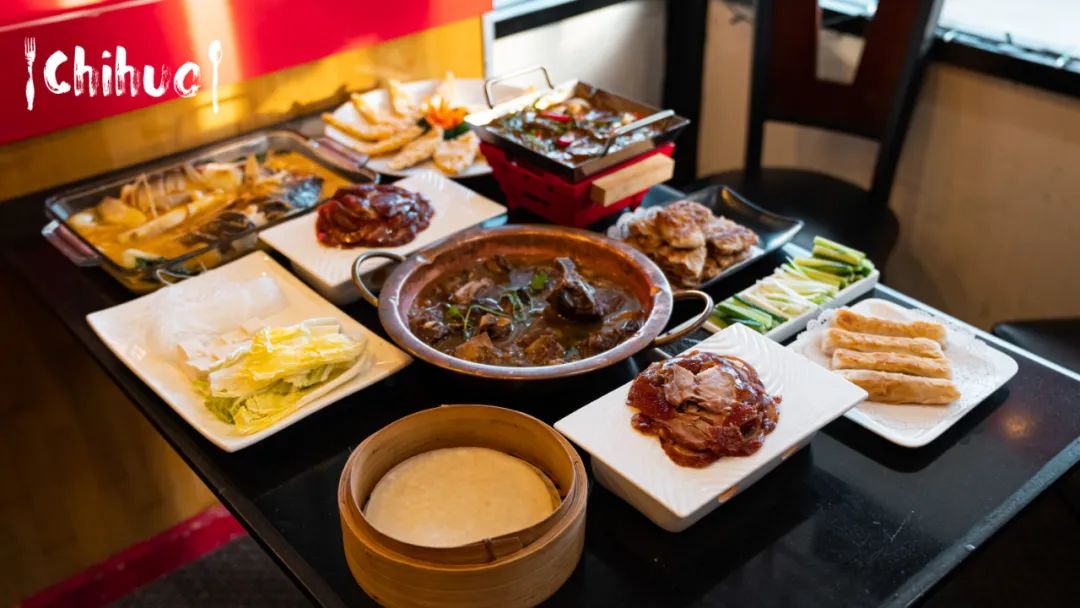 Finally, the boss recommended the classic
Fish head with chopped pepper
, It's a pity that everyone can't walk anymore,
Be sure to try it next time you come!
Ate this meal in late autumn in San Francisco,
My stomach has moved for me,
Endless stream
The background and
Ingenuity
For so many years,
I miss that hometown foodies, you can give it a try!
🏠Store Name|Chili House SF
📍Address|726 Clement St, San Francisco, CA 94118
☎️ Phone | (415) 387-2658
Copywriting Editor|Lu Dayou Achu
* This article is an article about food promotion, and only represents the author's experience on the day
It does not represent the position of eating goods, it is only for transmission and reference,
Does not constitute a recommendation for any behavior.


People sitting in the Bay Area, seafood heaven is here? Pro-test Seattle's famous oyster farm direct mail out of the box, oysters, clams and geoduck are good for one time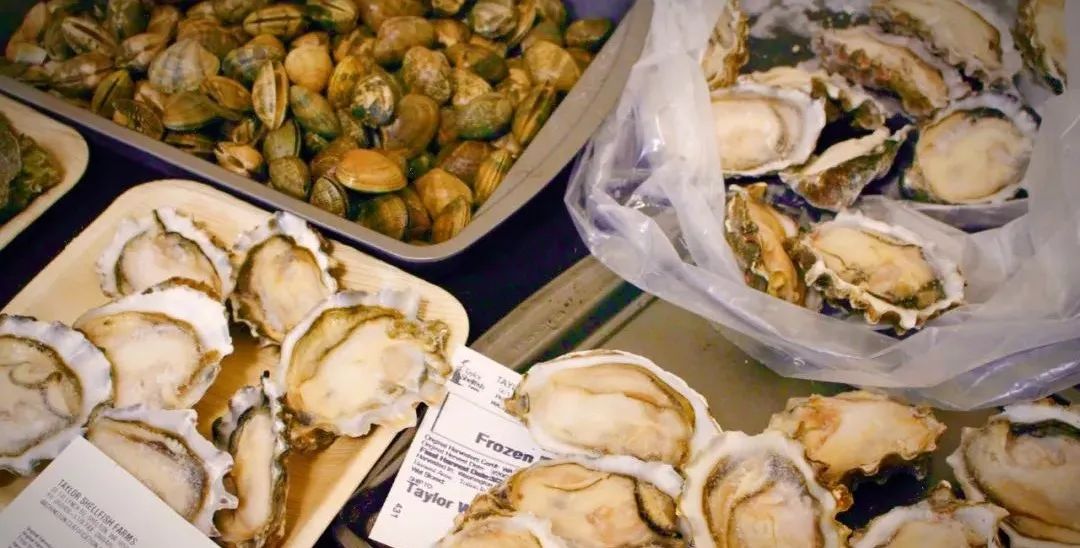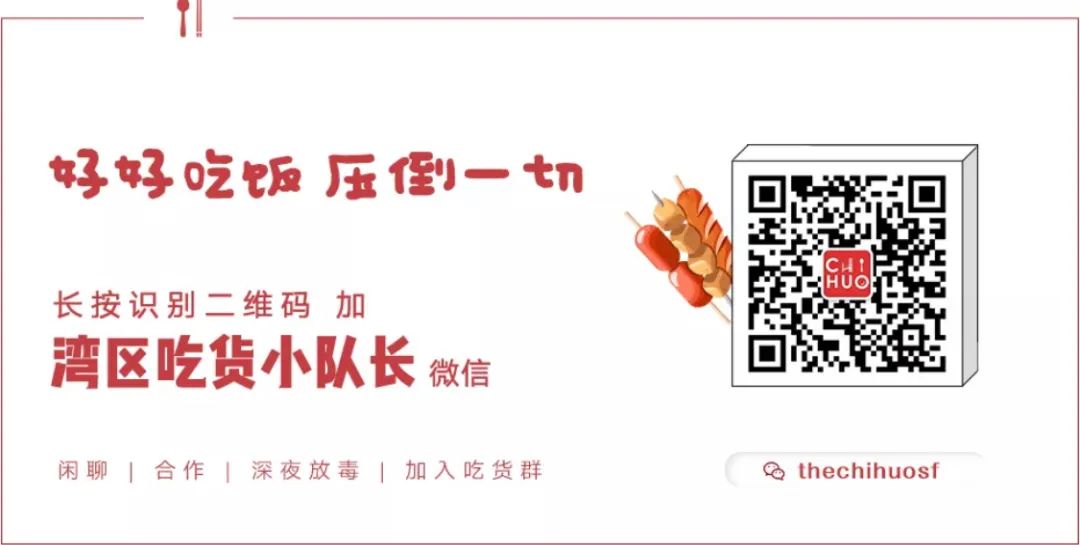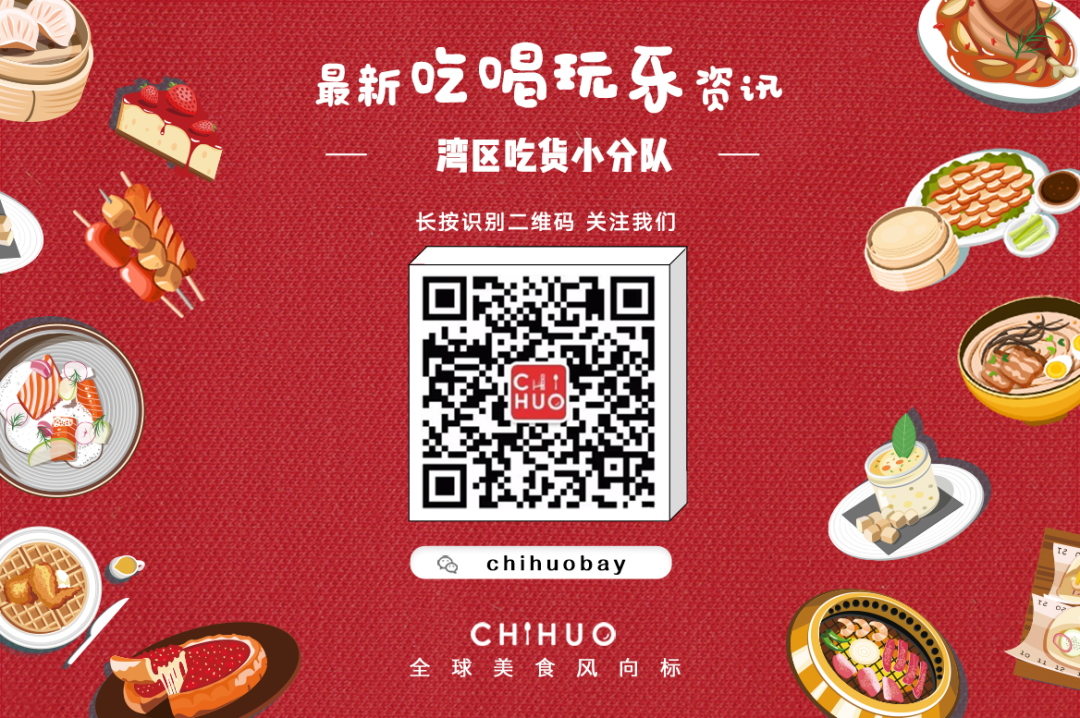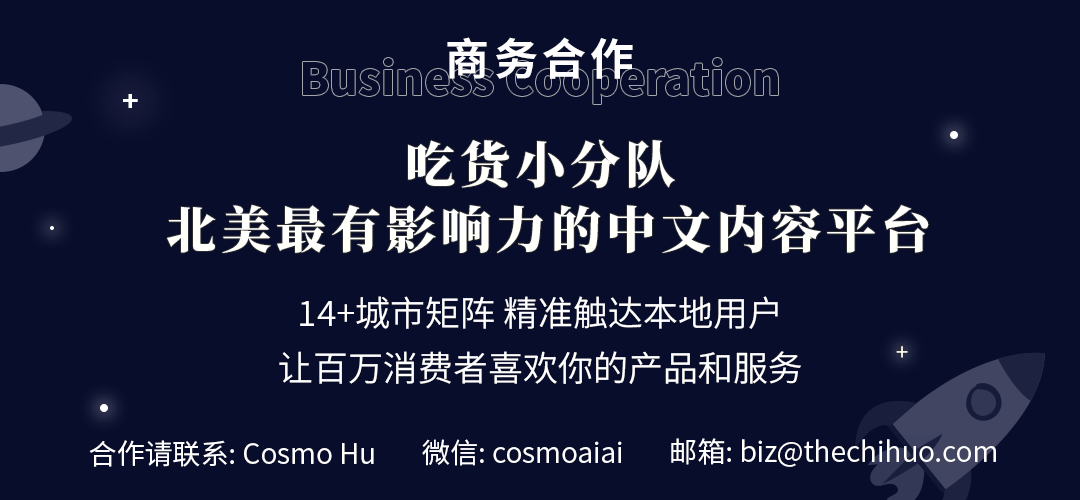 I think the article is useful, remember to read it and like it ❤