With the advent of summer recently,
Various milk tea shops are also open together:
Dawen's first soy milk drink shop✔️
Domestic Net Red Thai Milk Tea ✔️
Guzao Black Tea in Shilin Night Market ✔️
The tender fairy grass called the fresh taro fairy ✔️
I walked past Richmond Parker Place and found a new soy milk store recently. There are a lot of sweet water shops in Dawen making bean curd, butIt 's really the first time I 've heard of franchised soy milk.
Picture from instagram @ rabbit_pocket
The shop's signature is thick soy milk, which is different from the soy milk we usually drink. This shop usesJapanese Craft, To the greatest extent possible, it guarantees the soy aroma of soybeans, which is exceptionally rich.
Picture from instagram@leinenp
AnotherSoy milk ice creamIt is also a king of order, ice cream made with soy milk, and fragrant bean pine roasted with bean dregs is added to it~
Picture from dailyhive

Drinks are not only taste and taste online, and soy milk products are much healthier than cold drinks with high sugar content, it is worth punching ~
Per capita: $ 7
Address: 4380 No 3 Rd # 140, Richmond
(Near XNUMX stores)
Opening hours: 11 am-11pm
Phone: (778) 874-1111
Sujiang Thai Tea is a net red milk tea shop from China. Different from the traditional milk tea in the market,This shop specializes in Thai style.
Picture from instagram@cobie_thebikergirl
Thai milk tea usually adds a spoonful of condensed milk to the milk tea.So it tastes sweeter and the tea flavor is stronger.And Sujiang Thai tea is a fusion of Thai milk tea, and if it is improved, it will be more suitable for the taste of Chinese people.It also officially opened at the end of last month, right on the ramen street in Robson St, dt.(Shiroishi also has a branch)
Picture from instagram@piggymeimeii
The signboard in the shop isThai coconut milk, Like the Thai version of "Poppy Manna", sweet and fresh mango with coconut and sago, sour and sweet taste on the tip of the tongue.

Picture from instagram@yvrfoodiequeens
AnotherThai cake milk teaThe light is worth a try at its value. A circle of cream hits the wall of the cup evenly and finely, holding it in the palm of your hand is like holding a small cake 🍰
Picture from instagram @ foodiona_604
Per capita: $ 7
Vancouver Store
Address: 1194 Robson St, Vancouver
Opening hours: 11:30 am-10:30pm
Phone: (604) 423-4549
Baishidian
Address: 14963 Marine Dr, White Rock
Business hours: Mon.-Fri .: 12:30 pm-6:30pm
Sat.-Sun.: 12:30pm- 7:30pm
Phone: (604) -385-3769
Fish pondFrom Taipei Shilin Night MarketA small drink shop inside. Because of its mellow taste and layering, it is loved by everyone. Step by step to all parts of the world. The raw black tea was picked from Yuchi Township, next to Sun Moon Lake in Taiwan, which is also the origin of its name.
Recently DawenThe first branch just opened on Kingsway. The price in the newly opened milk tea shop belongs to the middle and low price ~ generally in the form of five or six knives.
The store is mainly based on tea, not only the Genting milk cover tea that is very in-place, but also the classic passion fruit tea and cold bubble tea.
Per capita: $ 6
Address: 6285 Kingsway, Burnaby.
Trial business hours: 10 am-10pm
Two days ago, I passed by Richmond's New Town Square and found a new desktop dessert shop: Hei Maru. And just across from Xianxian, I can't help but feel that Dawen's catering industry is really cruel. . .
Hei Wan is from Hsinchu, Taiwan. I opened a branch in Toronto before,Everyone's comments are pretty good. The shop sells all kinds of Taiwanese classic desserts, ice products, drinks such as burned fairy grass, taro ball ice, Aiyu, milk tea and so on.
The authentic Taiwanese ancient early fairy grass ice is full of hand-made ingredients, and then drenchedSecret brown sugar syrup, The ice-cold taste is perfect for summer, but

Per capita: $ 8

Address: 8300 Capstan Way # 1061, Richmond
(New Town Plaza)
Trial business hours: 12 pm-12am
In addition to new stores, many Dawen's online red tea shops also have new summer products 👇
(Click on the picture for direct access)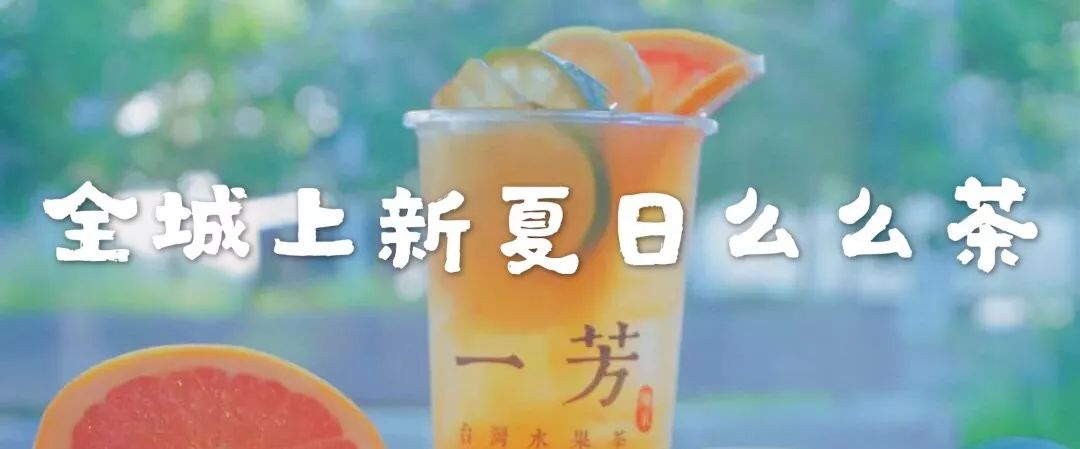 Yifang with branches all over the city has recently been outFresh lemon pomelo green tea, golden diamond pineapple green tea, Xikou sugarcane green tea / milk
Grapefruit, lemon, and lime dilute the mellowness of green tea, and the fruity aroma is also incorporated into the tea.
It is said that soon after opening, it will burst into TaiwanTiger HallIt's going to be open~