California Governor Newson's resumption plan,
California has now entered the third stage of resumption.
Including gym, bar, campsite, etc.,
As long as you are prepared for preventive measures,
Both will open one after another this week.
The restaurant's outdoor dining is also gradually open,
Many cities have launched a "shared space" plan
"Shared Space Program",
Many cities modify relevant policies,
Encourage enterprises to apply for the use of sidewalks
Streets or other nearby parks and plazas.
Carry out roadside meals and pickups,
There is also an outdoor dining area.
Major companies have gradually introduced programs to stimulate the economy,

The epidemic prevention equipment in the drugstore is complete,
The takeaway platform gives users rich order subsidies,

Supermarkets have also launched various promotional activities.

Hope that the preferential policies can make the economy recover,
Our lives are back on track,
After all, during this time,
The Dragon Boat Festival is coming,
First eat a few dumplings to suppress the shock.
This is not
Alipay launched in conjunction with major supermarket takeaway fresh food platforms
Thousands of rice dumplings are love
Alipay Dragon Boat Festival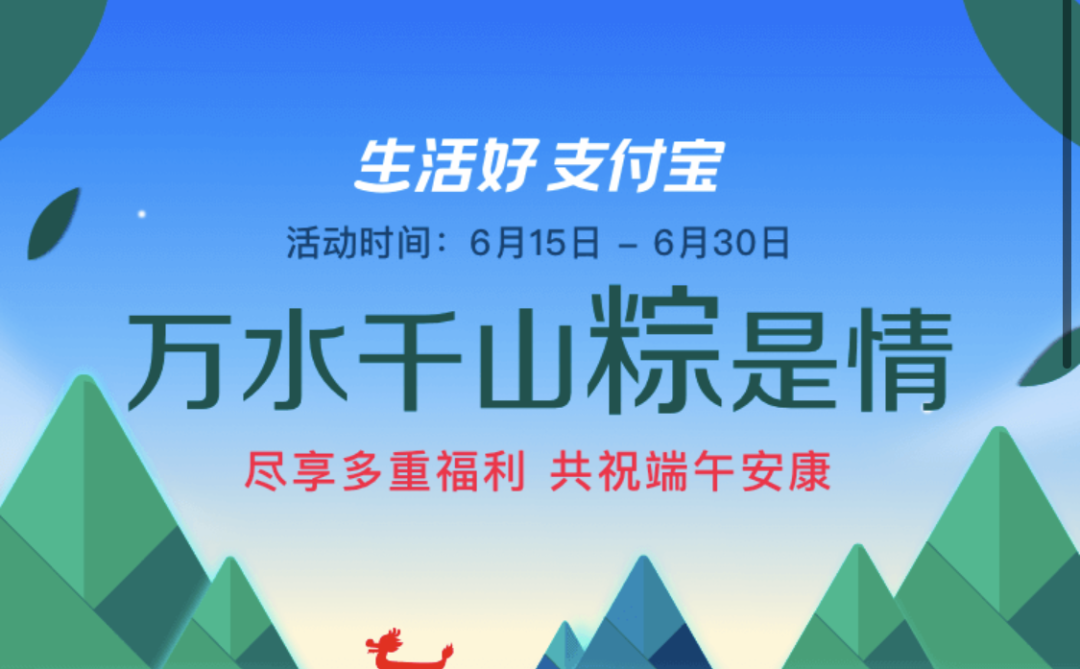 6 Month 15 Day - 6 Month 30 Day

Alipay Union Supermarket
And takeaway fresh platform
Bring rich gifts to everyone

🎁
Thousands of rice dumplings are love
Open Alipay and see if it works!
Click below
"Outbound"
Button
You can see all kinds of discount information
Or
Copy the password below
Open Alipay and paste directly in the search box
Let's see what gifts Alipay brings to you

🎁 Oiichi 🎁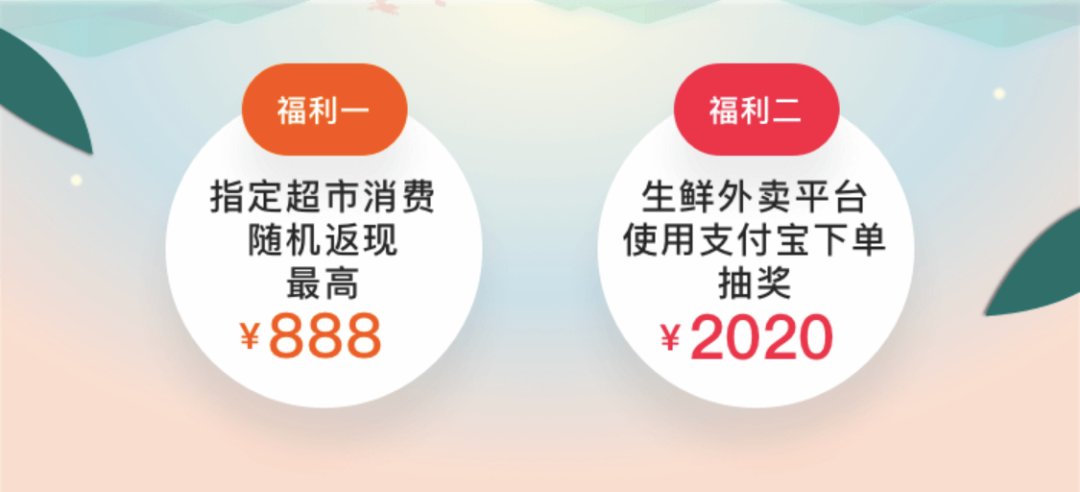 Cash back upon payment,
Draw up to ¥888 when you place an order

Surprise vouchers will be returned when using Alipay in supermarket to store
The most intimate is later in the following supermarket
Consumption with designated online fresh food delivery platforms
To automatically deduct

2020 Dragon Boat Festival Love You Lucky Draw


Fresh food delivery platform spends over $30
To participate in the ¥2020 sweepstakes
Surprise vouchers can also be used on the following fresh food delivery platforms
Re-stack the platform exclusive offers

🎁 Gift two 🎁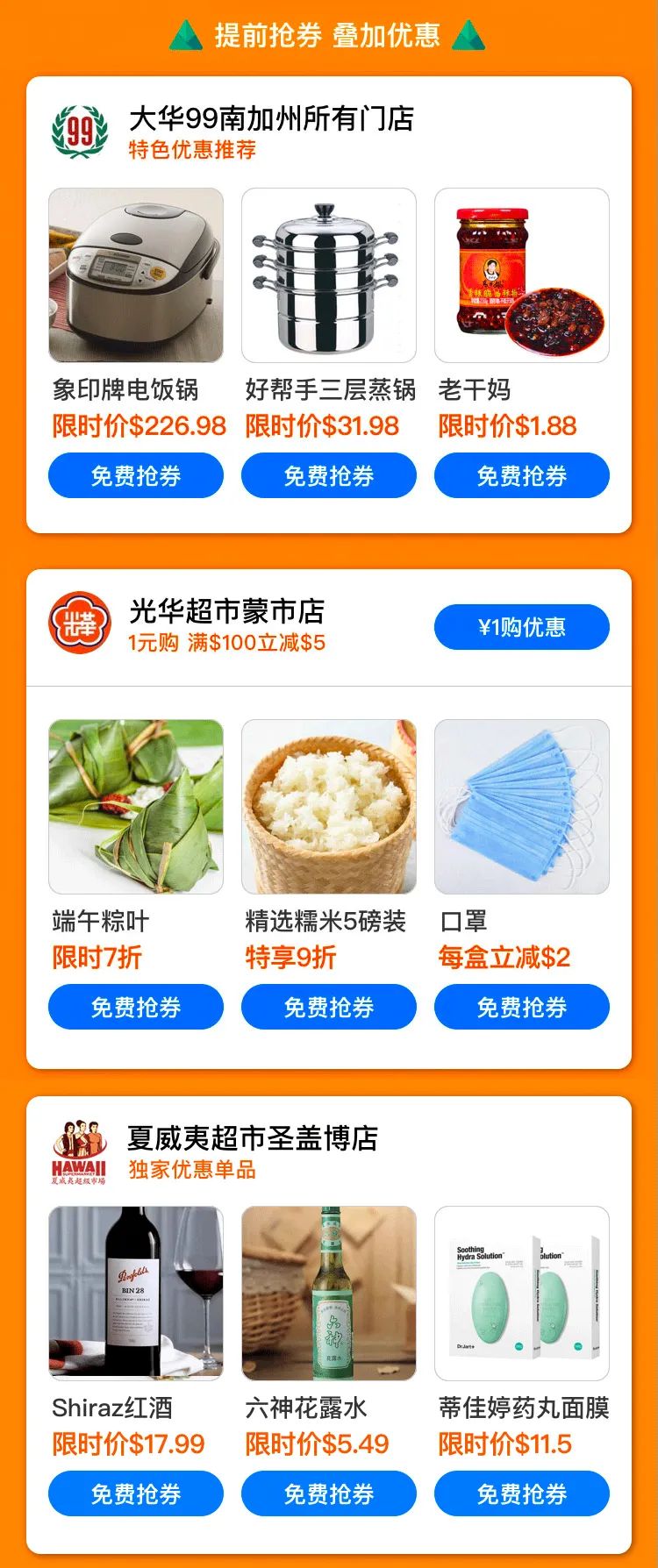 Super discount sale

Use Alipay from the above supermarket to the store
Eat and drink for the Dragon Boat Festival, discounts are available
🎁 Big Three 🎁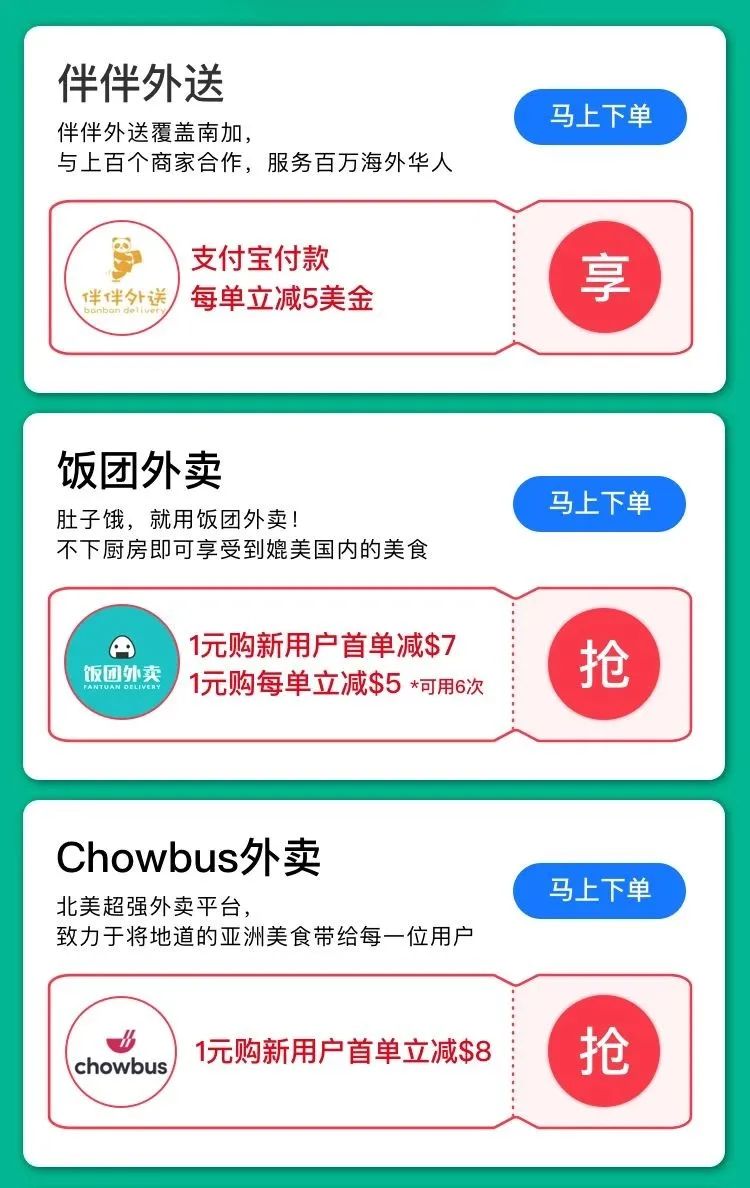 Fresh food delivery platform discount discount

Without leaving home, fresh food arrives at home
Enjoy exclusive benefits with Alipay
For details, please open the Alipay app immediately
Click the exit button below to understand
Tsai thought about it carefully,

This weekend, I will buy some rice dumplings and glutinous rice.

Then carry a few bottles of red wine home.

If you don't have enough food, order takeout.
If you take the lead and draw a prize,
Medium 888+2020,
Beautiful!
Due to recent social events,

When the friends went out to hide,

Still need to pay attention to safety,
Bring epidemic prevention supplies,
Wash hands frequently to maintain social distance!
Finally, sum up today's knowledge points!!!

Benefit abroad, spend less money!
*The above pictures are provided by "Alipay",
All interpretation rights belong to "Alipay"
* This article is a food promotion article.
It does not represent the position of eating goods, it is only for transmission and reference,
Does not constitute a recommendation for any behavior.