It's the Chinese Valentine's Day again,
Where is the sweet love?
In reality, he has no hope for his straight male votes.
It depends on watching the drama to add that sweetness! The latest plot,
Big brother finally confessed to Jianjian!
The camera of the two holding hands made me really blush.
He grabbed the potato chips at hand to hide his shyness.
Whether you have an object or not,
Watch at homeDrama,
Relieve the tension in the beginning of 2020,
Treat your stomach with some delicious food,
Some more desserts and milk tea are not fragrant?
This Tanabata,
Panda Takeaway is coming with a spike event!
Total meal cost= Meal fee + tax
+ Shipping (up to $4.99)
+ No mandatory tip
Say goodbye to compulsory tips, and say goodbye to high delivery fees ❗️
They are all real discounts~
↓↓Panda Takeaway Assistant↓↓
It coincides with the Chinese Valentine's Day, and the panda takeaway is coming!
Which milk tea do you like to drink?
BeSigh tea, Yifang, Motto Tea,
Atm Tea Bar
Yu Cake,Royal tea,
Miss Cheese tea cafe, Dongxi tea?
Anyway this time都It has been arranged for you!
You can look forward to sitting at home
Ceylon black tea covered with tiramisu milk,
Full cup of grapefruit, fruit tea, brown sugar boba, small cakes...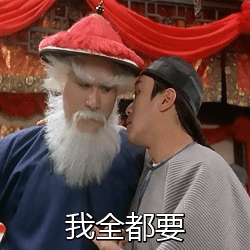 Blockbuster New Tanabata seckill event ·
Half price for all drinks
MoreSigh tea free shipping throughout the city

6% off entire site
Anytime, anywhere, drink whenever you want
(K-town/Alhambra/Rowland)
Cheese Jasmine Emerald
$0.99 spike
Double package $17.77
Two drinks
A
Choose one of the new small cakes
(Oreo sea salt/soy milk)
West LA Store 8% off entire site
There are also new sugarcane series:
Sugarcane green tea, sugarcane passion, sugarcane milk
Zero purchase

Summer limited [cotton peaches]
Brown Sugar Boba Fresh Milk Tea
Brown Sugar Boba Fresh Milk Tea
$ 0.99 spike!
Cheese Succulent Melon
$0.99 spike
Dada Snack Shop Collection of Selected Snacks
Qixi Festival should be a good time to hold hands,
Even the left hand is holding the right hand.

SoPanda Takeaway launches self-operated snack shop
"Dada Snack Shop",
consecrationA wide variety of delicious food,
There are also many popular Internet celebrity snacks.
more importantly,
Don't expect the stars and the moon to wait for packages,
Orders delivered on the same day!
But if you, like me, have difficulty choosing,
What if it doesn't count as a discount?
The caring panda hasCollection of selected snacksYeah!
Avoid the difficulty of choosing, and only pick the best.
Panda Takeaway & Dada Snack Shop launched
【Sixty-six Gift Pack】
【Chinese Valentine's Day Lucky Bag】
[Long Jiu Surprise Box]
The festive atmosphere and happiness are bursting instantly!
8% off the whole site (limited time for two weeks)
There is also an exclusive 7.7 red envelope on Qixi Festival
Click the store to receive
Live up to life,
It should be to experience the happiness on the tip of the tongue.
Like a pieceA5 Wagyu.
In the sizzling scorching sound,
The love is sublimated,
The oil flower of happiness moistened the taste buds in the mouth.
Panda takeaway is also thoughtfully prepared
A size material suitable for two people.
Small tip:
Defrosting: Keep it in the refrigerator for 2 days, the color and texture will reach the best condition, do not thaw at room temperature.
Suggested eating method: sliced ​​barbecue dipped in sea salt; whole piece grilled and sliced; airbrush sushi. Fat cut off fried rice.
Whether it's to your own stomach or to TA,
It will be a warm comfort.
Another example,Kumamoto Madai sashimi class red sea bream
(Sashimi Level Red Seabream).
Real Japanese farming, high fat content,
The taste is sweet, soft and tough.
A pack is 0.85-1.05 pounds!
Small tip:
Defrosting method: placed in a mixture of ice and water for 2 hours
Recommended way to eat: sashimi or sushi can be paired with Japanese grapefruit juice, which not only enhances the sweetness of the sashimi itself, but also has a leisurely fragrance echoing in the mouth.
Of course, food benefits are also essential,
Place an order at Dada Snack Shop
Remarks"Foodie benefits"Get a giftRed envelope code
7-dollar snack shop exclusive red envelope
Desserts and milk tea are arranged for you,
Are you ready to act?
Qixi Festival, not only couples can participate,
Want to send blessings to friends
Or if you want to confess, you have to participate!
Add assistant
On the day of Qixi Festival, with the order number placed on the panda food delivery app
You can get one for your friends for freeTanabata Frog
Oh, right,
Tanabata Toad has taken orders online!🐸
"Children are not deceived, your friend is worth having,
Support WeChat Alipay only ¥1,
Come and pay for the loneliness of your relatives and friends..."
But the panda takeaway is open for free!
↓↓↓↓↓↓
* This article is a food promotion article.
It does not represent the position of eating goods, it is only for transmission and reference,
Does not constitute a recommendation for any behavior.

👇 Uncle Uncle Summer Limited New Product Evaluation