Los Angeles these daysThe temperature is up and down.
The sky is gray under the influence of wildfires,
Really just wantA cup of fat houseDrink,
It's best served with a fried chicken burger,
Another day at Happy House.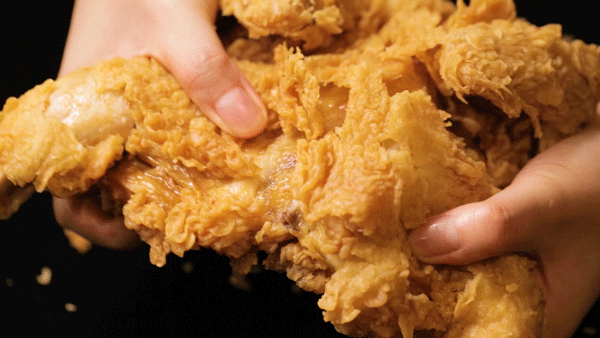 No, Yao Ji has finally launched a new product!
Here comes, with the taste of memories,
Give this "doomsday climate",
Bring the most delicious comfort!
👇(There are benefits at the end of the article, Yao Ji is as low as 6% off the audience)👇
😋 Yao KeeFamily bucket package😋
Family bucket setIt's really amazing!
Spicy chicken drumsticks, various snacks without chicken fillet,
There is also a star product, a 1-gallon bucket of milk tea.
There are big barrels, of course there are small barrel packages,

ContainsMini bucket half gallon milk tea.
The set meal is really more cost-effective than a la carte!
The new set meal tuan tuan on I'll eat it first~
🍗 Spicy Chicken Drumsticks🍔
First of all, the most recommended in the package,
definitely isYao Kee Secret Spicy Chicken Drumsticks.
Whether it's presentation or taste,
With domestic KFC spicy chicken drumsticks,
The similarity is as high as 90%!
Bite downKaz Crisp~
The spicy chicken thigh meat is full of juice,
The spicy oil wrapped in the chicken,
PlusSpecial Mayonnaise.
Take you back to your childhood days of eating fried chicken burgers!

🍗 Chicken Chop, No Chicken Fillet, Fried King King 🐓
Chicken steak, chicken fillet, fried king of king,
Put these three snacks together,
It's just childhood memories of Wang Fried!
Outside crispy inside tenderNot greasy or greasy,
Supper was arranged like this~
Seemingly simple snacks,
It's really not easy to do!
Sliced ​​meat, marinated, breaded,
To control the oil temperature,
Strict control of each step can have a good taste!
Chicken steak and chicken filletLarge, medium and small spiciness.
The hot sauce is also specially prepared by Yao Kee.
Tomato sauce and hot saucemixed together,
Dipping chicken fillet is a perfect match!
There are 8 spicy eggs per serving,
Fried eggCrispy outside and tender inside.
Can be matchedSpicy oil.
The rich spicy flavor is really cool!
At this time, let's have another cup of frozen lemon tea~ cool!
Give everyone a copyMenu of Family Barrel Set.
Can't go out and go on a trip to Dickey,
Two or three friends drink milk tea at home,
Eat fried food, watch movies,
It's also a very comfortable thing~
🍈 Yao Kee's new beverage is online(I.e.
New! New!
Yao Ji recently released some fairy drinks,
summerCantaloupe and mango.
It is really good for everyone~
Full glass of cantaloupe和Cantaloupe mango,
I really ordered it once, I want to drink it every day,
The bottom of the cup is full of cantaloupe,
Hand-cut freshDense melon pulp.
In the middle is a smoothie made of fresh cantaloupe,
The thick milky fragrance is mixed with the delicate fragrance of cantaloupe,
Especially like that melon ice cream from Meiji!

Foodies who like mango,
Tuantuan Breaking the Wall recommends cantaloupe mang,
The bottom of the cup is fullFresh mango flesh.
In the middle is a melon smoothie made with coconut milk,
Various fruit aromas mixed with coconut aroma,
It's just the taste of summer!
Both drinks are availableOption to add ice cream balls,

Cheese milk cap or cream,
Foodies, remember to make a note when placing an order!
🥭 Yangzhi Ganlu upgraded version 🥭
Yangzhi Nectar Upgraded Version和Mangmang.
It is simply the king of out of stock!
Yangzhi nectar in short supply,
This time it has been upgraded to a premium version.
The upgraded version of the bottom of the cup is very rich,
Mango pulp, coconut milk jelly, cold weather,
Rice, grapefruit, every bite is pulp!
Yao Kee's secret mango pulp,
Not only has the flavor of mango and coconut milk,
More blindlyA touch of milk.
Neither grab the head of the mango,
Does not suppress the sweetness of coconut milk.
Mango loversWe must order!
This cup is full of awns,
With a lot of mango pulp and jasmine green tea,
It became a delicate smoothie.
I also used Greek yogurt on the wall,
The bottom layer is mango flesh and cold weather,
Really isRefreshingThat's incredible!
You can also choose to add cheese milk cap or cream top.
😋 Yao KeeRecommended classic drinks😋
As an "old customer" of Yao Ji,
Tuantuan Amway to everyone,
Several drinks that I have to drink.
????
Finally waiting for the Kyoho grape season,
Yao Kee's Crystal Grape Fruit Tea,
And crystal grape smoothie,
allHand peeling Kyoho grape pulp.
The bottom of the cup is really full of grape pulp!
For milk cover, it is recommended to add cheese milk cover,
Not the Kyoho grape season,
useCold weather substitutes for pulpYo.
Rose tea is combined with lychee pulp,
A rose flower,
Still fullFresh lychee pulp.
It's Yao Kee's most girly drink,
The appearance is also at the level of a fairy!
When it's not lychee season,
useLychee coconut instead of lychee pulpYo ~
(I.e.Domineering yogurt strawberry(I.e.
This cup of yogurt and strawberries is very healthy!
Greek yogurt hanging on the wall,
A smoothie with fresh strawberries.
bottomExclusive Jasmine Tea Jelly.
The top layer is cream with a fresh strawberry,
Too beautiful to drink it!
🍋 1.5L bag of milk tea and fruit tea ????
1.5L bags of milk tea and fruit tea,
I just have to drink to enjoy it~
If you can't finish the barrel,
Can choose thisHand-held drink.
Fruity tea flavor is online at the same time ~ Too Xinliang ~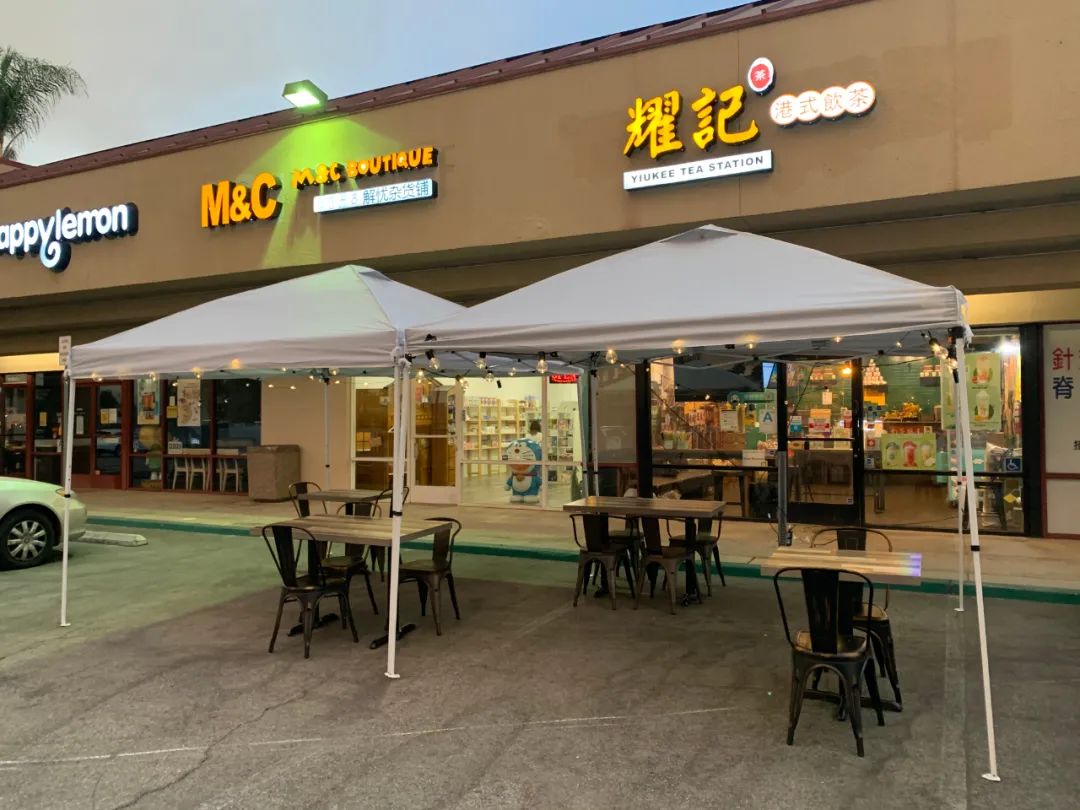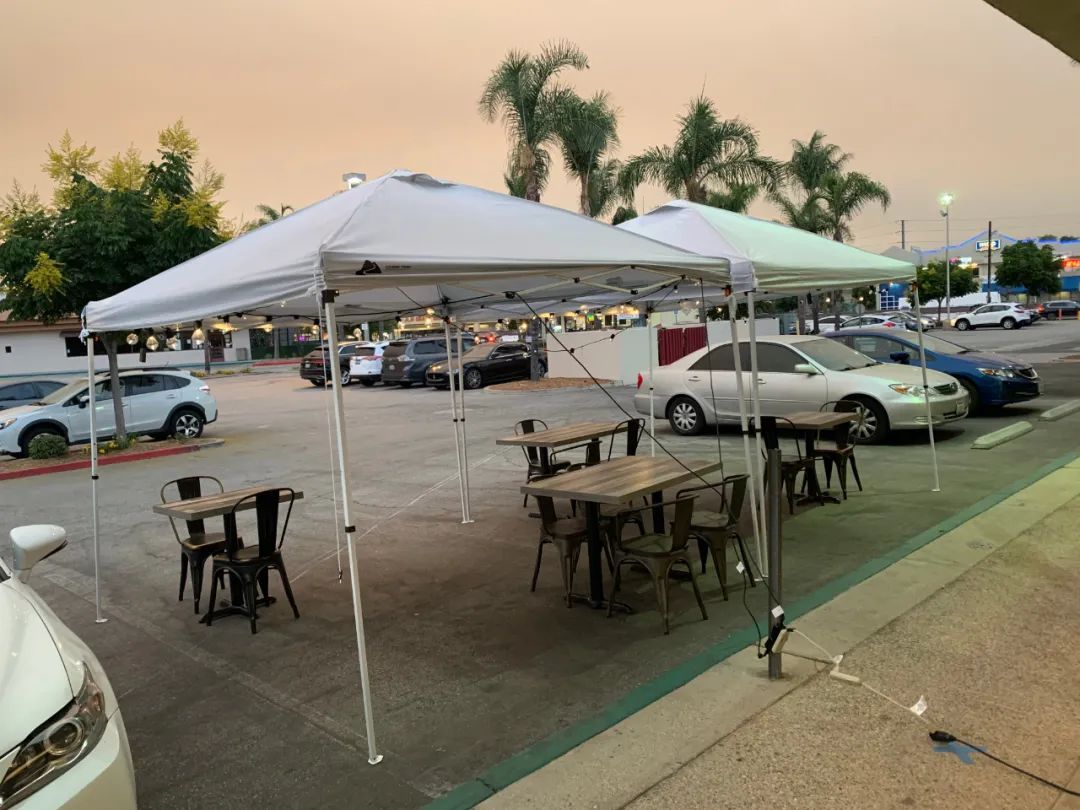 And now Yao Ji is openOutdoor dining啦 ~
Especially supported the "Baba Movie",
In the evening, a gentle breeze, a cup of milk tea,
A fried chicken, so uncomfortable~
Yao! Remember! hit! fold! Up!
You don't have to go out now,
You can drink it to eat Yao Kee~
And these platforms are on sale!
Whether it's a friend from the east or the west,
Yao Kee on[Group buying model].
Everyone can taste and drink!
????
Yao Kee Takeaway + Group Purchase Details
6% off Chowbus, 7% off rice balls, 7% off pandas;

$15 off Ubereats orders over $3;
Weee fresh food platform delivers 3 times a week;
⻘Year⻝tang group purchase twice a week;
Hungryus SD also has group purchases.
In addition, pay attention to the friends from the east,
Chino hillsIn preparation,
Irvine StoreAfter a lengthy approval process,
Soon entering the renovation stage,
Expected toMeet everyone at the end of the year!
😏
Yao Kee Joint Distribution
Want to drink milk tea and want to eat Tom Yum Goong hot pot?
Yao Kee和

Tai likes

Let you do it in one step!

Quick scan code to place an order👇
💰 Yao Kee is recruiting partners💰
Do you have a dream of opening a "net celebrity" milk tea shop?
Do you have a big plan to make the first pot of gold?
Yao Kee is now recruiting partners! ! !
If you also love Hong Kong-style culture,
If you also like Hong Kong milk tea,
Let Yao Ji help you realize your dreams!
The first three franchisees,
💰Provide $5000 materials + $3000 advertising💰
During the epidemic, the mountains and rivers flowed through the difficulties.
👇If you have any questions, scan the code to negotiate!
🏠 Store Name | Yiu Kee Hong Kong Style Tea

Yiukee Hong Kong Tea Station
📍Rowland Height store address:
18234 Gale Ave
City of Industry, CA 91748
☎ Tel: (626) 802-5428
Can be on the official website
https://www.allyiukee.com下单,
Then enter the store to pick up
⏱ Business hours | Mon-Thu12pm-9pm
Fri-Sun12pm-10pm
📍Arcadia branch address:
713 W Duarte Rd, Ste E
Arcadia, CA 91007
☎ Tel: (626) 723-3965
🕙Business hours: 11:00–20:00
Text|Team face
Pictures | Becool

Typography
Edit|Guo helmet
* This article is a food promotion article.
It does not represent the position of eating goods, it is only for transmission and reference,
Does not constitute a recommendation for any behavior.
I think the article is useful, remember to read it ❤️