Dragon Boat Festival,
There is no other meaning to eating goods, just eating dumplings.
The team will also introduce to you every year
What restaurants are available to order zongzi,
Because of the special circumstances this year, no one likes to go out,
The restaurants have also started "WeChang",
Therefore, the evaluation list is slightly different for the reference of foodies.
(Trial eating experience is based on personal taste,The ranking is in order, for reference only)
Wufangzhai
Wufang pork dumplings
Wufangzhai is not very big, but every bite is the essence,
Glutinous rice is soft and sticky, with a strong aroma of rice dumplings and pork;
Pork belly is not much, but glutinous rice is delicious enough,
It doesn't taste monotonous.
It's even more icing on the meat if you bite it.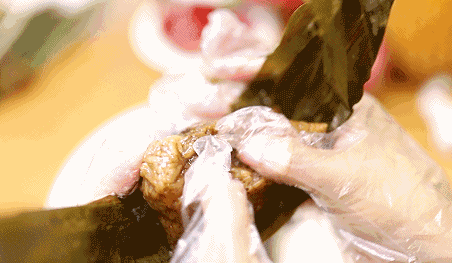 During this time, the food shop also put on Wufangzhai pork dumplings

Only a small amount of meat dumplings left in stock, I want to eat fast grab!

👇 Scan the QR code below 👇
Order Wufangzhai Zongzi~
Knowledge view
Fine Sand Dumpling + Fresh Meat Dumpling + Crayfish Dumpling
Zhiweiguan is an old Chinese brand
I was a little excited when I knew that his family can also buy it in the US (the URL is below!)
Zhiweiguan Zongzi is vacuum-packed
Steam it in the pan for about 20 minutes,
Glutinous rice is very soft and glutinous, the grains are oily and delicious
Fine sand dumplings:
The stuffed red bean paste is sweet but not greasy,
The taste of bean paste is delicate, and the scent of rice dumplings is strong,
The aftertaste is long and I haven't eaten bean paste for a long time.
Fresh dumplings:
The salty and fresh flavor, the light scent of rice dumplings and glutinous rice blend into one,
Large chunks of fresh meat are fat and thin, and the gravy wraps glutinous rice,
Very tasty, pro-test is the fresh meat dumplings I love.
Spicy crayfish flavor:
The squad crayfish students know that everyone wants to watch,
So help you test it!
Turn on the flavor of crayfish from the dumpling leaves,
It's just salty and spicy (yes, it's really spicy, without shell)
The steamed lobster meat in the dumplings tastes like fresh meat after being steamed
But I have to say, crayfish with rice dumplings is indeed a bit subtle
Recommended for early adoptersCuriousFriends...
Good things to share, poke the QR code below to buy
👇 Scan the QR code below 👇
Buy Zhiwei Guan Zongzi
(Go to the website and search for "Knowledge")
Saltalk
Lingxi Rice Dumpling + Chestnut Yolk Meat Dumpling
I tried seafood in salty before, and also tried his family's
Lingxi Big Meat Dumpling + Lingxi Chestnut Egg Yolk Meat Brown
Zongzi isVacuum packaging, A pack of two
Are all "uncontrollable"Huge size
.
Glutinous rice is sticky and chewy
Soaked with gravy, just salty
, Hin meet in one bite
Salted rice dumplings
There are really two pieces of meat
.
Chestnut salted egg yolk dumplings
It tastes more solid than pure brown
The egg yolk is slightly hard for me, but bite itXianxiang
It is layered with sticky glutinous rice
👇 Scan the QR code below 👇
Buy Zongzi from Salttalk Saltalk
Nextdish
Salted Egg Yolk Meat/ Bean Paste/ Red Date Brown
Sampler: Tangerine Peel and Red Bean Paste
Pro-test delivery service is good, delivered directly to the door.
The packaging is clean and the sealed bag is very safe.
Salted egg yolk dumplingsBig
It contains a complete egg yolk and meat
The meat is not a whole piece, but is distributed in the dumplings
It doesn't feel like firewood~

Glutinous rice is very chewy, the taste is relatively light,
Lovers who want to eat dumplings but are afraid of being fat, low sugar and low salt can enter.
Bean Pastesmells good
It's filled with whole red beans, not fine bean paste
It tastes more layered and will not be too sweet
It is a favorite of orange peel red bean paste.
Red Date ZongziThere are two candied dates in it,
The taste is also light,
Sweet lovers, this is a classic way of eating: dipped in sugar
‍‍
Combined with the price is indeed a bargain.
I thought about addiction during the Dragon Boat Festival, and greedy during the fat loss period,
Suitable for ordering with meals, there are many delicious food delivered to your door
👇Copy the link below to the browser👇
Buy Nextdish Zongzi
https://www.nextdish.com/menu
????

The following are all by the team

????
"Zongzi fanatics" meat treasure personal test
Roubao loves to eat big zongzi/yolk zongzi with a taste of Jiangsu, Zhejiang and Shanghai
4 for $16, available at Grubmarket or group buying group.
The size is large, and the glutinous rice and meat are also sufficient.
Soy sauce flavor and zongzi flavor are just right,
The texture of meat and rice is also very good,
It feels related to fresh production,No fault can be picked.
The abalone Sibao meat dumplings from Millbrae Peninsula,
Special fancy models, including abalone/scallop/peanut/mung bean/salted egg yolk/roasted meat/mushroom/sausage...
One can eat for 3-4 people!
It's like "Yancheng Family Banquet"!
Buy one can be a Father's Day gift!
There are also ordinary dumplings
Such as egg yolk dumplings, bean paste dumplings and jujube dumplings
Fresh meat and egg yolk dumplings $5
A private chef in East Bay,I started selling dumplings early,
I have long missed this bite
It also ran from the peninsula to the East Bay pick up.
His dumplings will start at five, if you want to buy several,
It is estimated that it will be a summer.
I bought the egg yolk fresh dumplings, she wrapped the triangular dumplings;
Glutinous rice, egg yolk, and meat are slightly separated,
It's just that the fire hasn't reached a state where it is fully integrated,
Especially the egg yolk is relatively marginal... but the egg yolk is honest,
Pork belly is thin, and the flavor is still strong.
4 big dumplings from hometown $16
If you order in advance every week, you can send it to the Peninsula,
The ravioli at his house is delicious, but the glutinous rice is harder for the dumplings,
Pork belly sauce has enough fragrance, as far as my personal standards are concerned
The smell of fat meat is still a bit less.
Supermarket e-commerce has sales
Venus Meat Dumpling @Weee
2 only around $6
The pork belly was thin, and the dumplings broke up with a light touch.
Feel the viscosity is not enough.
Jin Yang@Yonghe Supermarket
2 only around $6
Fatty one to one, I like it,
Those who don't like fatty meat will feel tired.
Glutinous rice is also easier to loosen, but the viscosity is enough,
For my taste, the taste is much better than that of Venus.
The team used a limited stomach capacity to personally test these
If you also eat delicious dumplings
Please leave a message to share with us~
Both sweet and salty! Don't argue, it's delicious!
Also welcome this year
Shops that can take out dumplings recommend themselves
All the friends eat and drink well~

Health and safety is another year of Dragon Boat Festival.
Sampler | Achu Chenpi Red Bean Paste Pork Crayfish
Edit | A Chu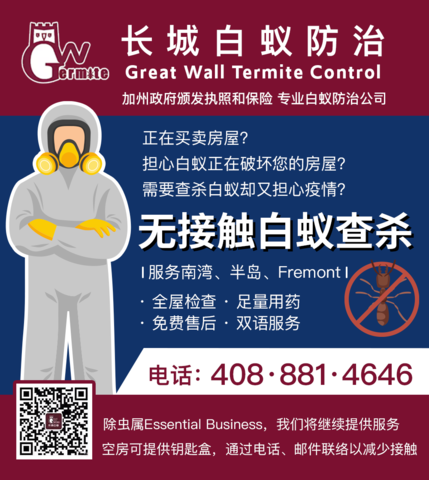 This article is an original article about foodie,Does not involve business interests,
There are personal taste differences for trial eating, for reference only
❤️ Hope everyone is healthy
Eat and drink well at the Dragon Boat Festival????