The store is new! This time we bring you a single product that is very popular with foodies:Weilong Konjac(Spicy + spicy flavor), andLanfangyuan Milk Tea(Classic original flavor + mandarin duck milk tea). Don't miss the friends who want to eat and drink~
Worried about not getting enough orders? The canteen supplies masks and disinfectants for a long time to help your home stay safe from epidemics!
👇 Scan the QR code below to see what is delicious
????
Every time I go to the tea restaurant, the first thing is
Order a glass of iced harbor milk or mandarin duck!
Holding a glass that is cooler than the air conditioner,
Stirring the ice cubes and glasses to strike a good rhythm,
Drink a sip
Smooth Hong Kong-style milk tea with a hint of tea
.
The spirit of the whole person is awakened,
A bite of coolness
Instantly dispelled half a day of sleepiness
The weather is getting warmer
Summer is coming again
The proprietress put the shelves to the friends
Hong Kong Lanfangyuan Classic Stocking Milk Tea + Hong Kong Style Mandarin Duck
Drink at home anytime, anywhere~
Lanfangyuan Stocking Milk Tea
Lanfang Garden
This canned milk tea
High degree of reduction hin
Pure taste, smooth tea flavored milk~
And the boss lady personally tested,
The first bite is a thick tea fragrance,
Then the silky mouthfeel flows between the teeth,
Really
Mouthful
, Although sweet but
Not bored at all
.
Can't help but take another big mouthful
This stocking milk tea is really
Super refreshing
Suitable for drinking in the morning or noon,
One day
Full of energy
Friends who are sensitive to tea and can't sleep

Remember not to drink at night
(Of course you drink it all night)
Hong Kong style mandarin duck milk tea
Because the famous
Arabica coffee beans
.
The refreshing effect is also good,
The taste is also richer
There are layers,
The richness of coffee and the smoothness of milk tea blend perfectly
.
Friends who like mandarin duck milk tea must collect

In the sleepy summer afternoon of WFH, have a drink,
Instantly refresh the state of the whole person, full of blood and fight the afternoon work
👇 Scan the QR code below

Milk tea

!
????
In addition to super delicious drinks,
The boss lady in this issue
Delicious snacks
!
Weilong konjac cool · spicy/spicy
Konjac
It can be described as the head of the Weilong family.
Two new flavors were added this time,
Spicy and spicy
Both taste and taste are great,
When I just opened the package,
That kind
Fresh and spicy aroma
Enough to provoke my taste buds~
Yes, it looks like a fur belly,
It really feels the same as Maodu,
Q is refreshing, slightly crunchy and tough
.
And soaked with a unique fragrance
Spicy oil
.
Association
The more chewy the more fragrant
, I can't stop it~
The spicy and spicy flavors are not much different,
The spicy flavor will have a little more pepper flavor
.
Suitable for small partners who like the taste of the tongue
Relatively spicy will have less spiciness and more aftertaste,
But they are so delicious,
I can't stop talking when I'm eating. Haha~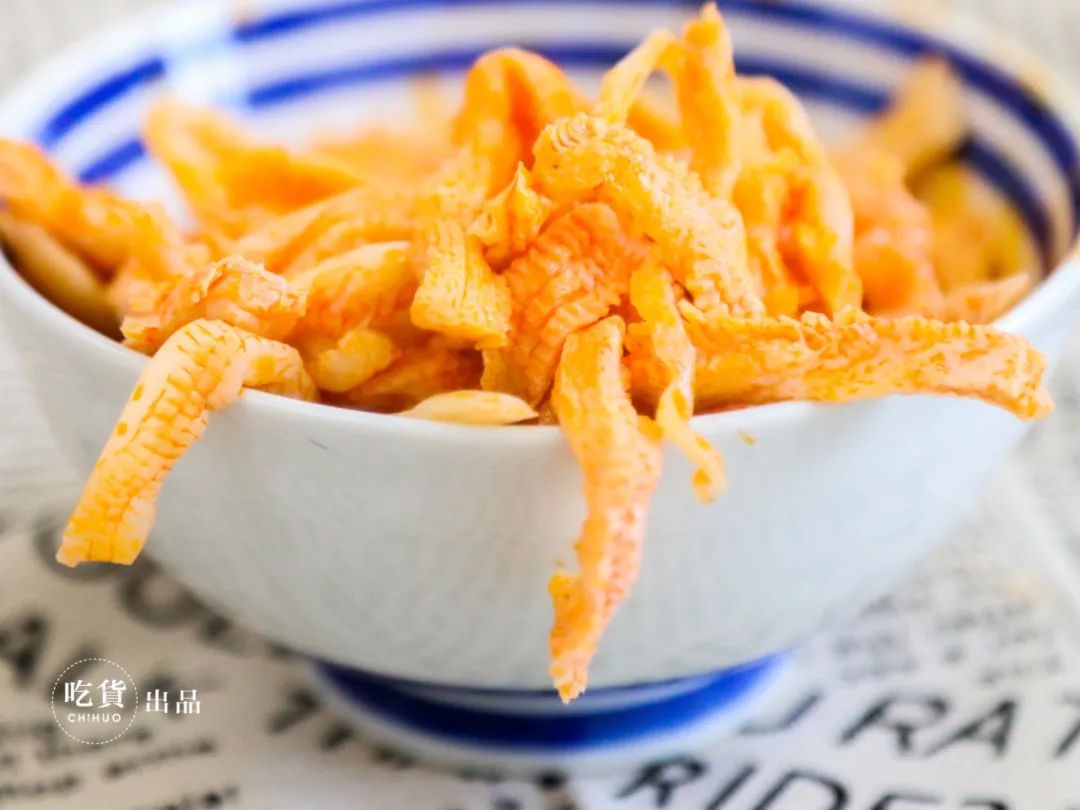 Also, the most important reason for giving everyone Amway Konjac is!
This "Vegetarian belly" has very low calories,
It's the best placebo for the boss's sudden craze late at night
I don't have many cards for a few packs,
Delicious and enjoyable,
Without guilt
Hahaha
And both
Independent small package
.
You can enjoy it anytime, anywhere~
Is there any afternoon tea with Jimei and the proprietress Yun,
Both milk tea and vegetarian hair belly are available~
👇 Scan the QR code below to receive
Weilong Konjac

????
In addition to the new Weilong Konjac Shuang and Lanfangyuan milk tea

Don't forget that there are other delicious and easy-to-use items in the shop.
Taitung Qingze Salted Egg Yolk Beef Tart
You can feel it with a bite
That kind
Nougat
和
Salted egg yolk
'S perfect collision,
Although each one is
Independent small package
.
Eat one by one
can not stop
~
Divided into salty umami and spicy
Very appropriate
The proportion of fat and lean,
Neither wood nor greasy
.
When you are too lazy to cook, just heat the sausage and slice it,
Yard is on the plate
Wonderful cold cuts
Lah ~
Or a claypot rice is also beautiful!
5.29 List of the food store inventory list
Nourishing Buddha jumping over the wall
Green Ridge Roasted Walnuts
Shiseido Ann Lightproof Gold Bottle
Sana Eyebrow Flying Eyebrow Pencil
Anti-mite laundry detergent
Wei Long Shredded Vegetarian Meat
Taitung Qingze Egg Yolk Roll Cake

Lipo Egg Breakfast Cookies
Famous Yang butter handmade hot pot base

Ming Xuan Zhi Powerful Crab
Jianghu hot and sour powder

Pure Meat Lotion Gift Pack
Holding a mobile computer and strolling to the store,
👇Scan the QR code to wait for you to store food and goods 👇
(Pure flavor and lo flavor announcement: Due to the epidemic situation, the company's personnel has been reduced for safety reasons, and the update of the usps delivery status is slower than usual. Too many uncontrollable factors please understand.
Delivery timeliness: in the current special period, it is expected to be sent out within 3-4 working days after the order is placed. The final receipt date is subject to the information of the postal company. Please inquire in time.If you have an urgent order, you can also email to consult the self-pay postage service.If there are any product quality problems caused during transportation, please contact customer service info@chunweius.com)
Please scan the code and pay attention to the public number of the store
👇We will inform you as soon as it is new 第一
Click the original text to enter the canteen website