Dear food friends!
Breaking news!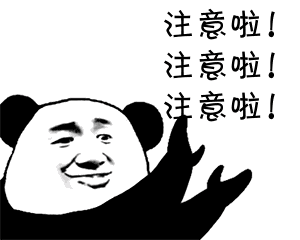 After more than half a month of perseverance in the team,
The good neighbor of Xian Yuxian-Chaocha,
It's finally open!
We have a new choice of milk tea!
And more importantly,
What else does the location of Xianyuxian Plaza show?
Correct,Free parking!
So what should the team do next?
Of course go incheck it outNow!
What goes towards the decoration of the tea shop isModern smallFresh wind. The whole shop is mainly white.Dark green leather seats, with light gold metal edges, so simpleVery advanced.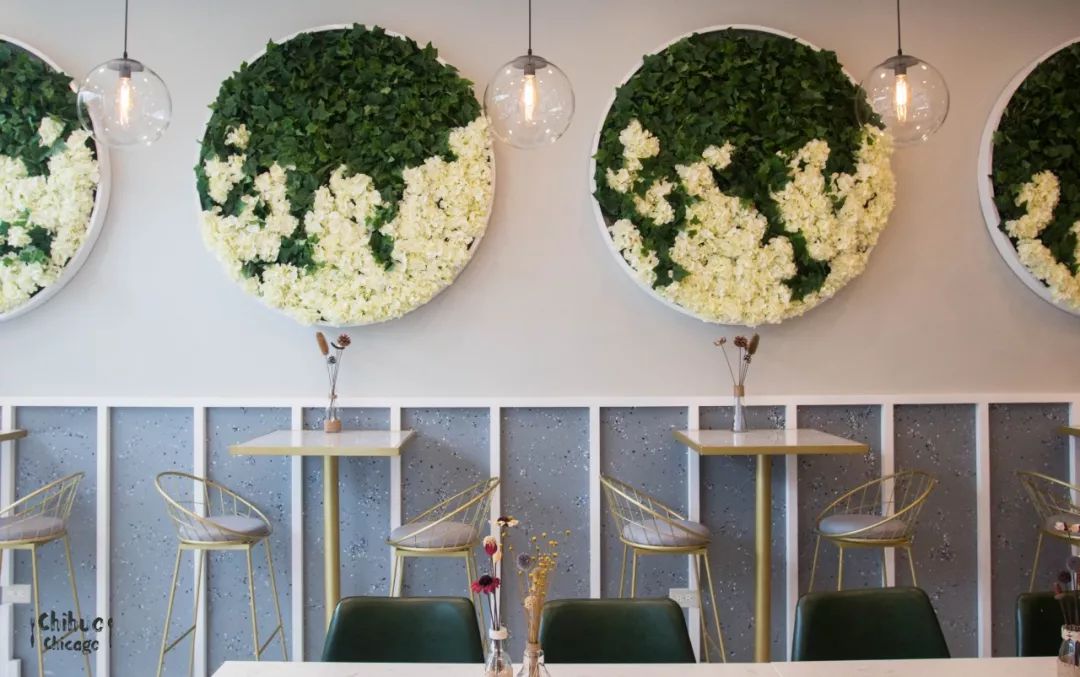 I did not use flowers as a table decoration, but choseDried flower. The air-dried bolls, wheat ears, lotus and pine cones add a touch of autumn harvest to the refreshing spring and summer colors.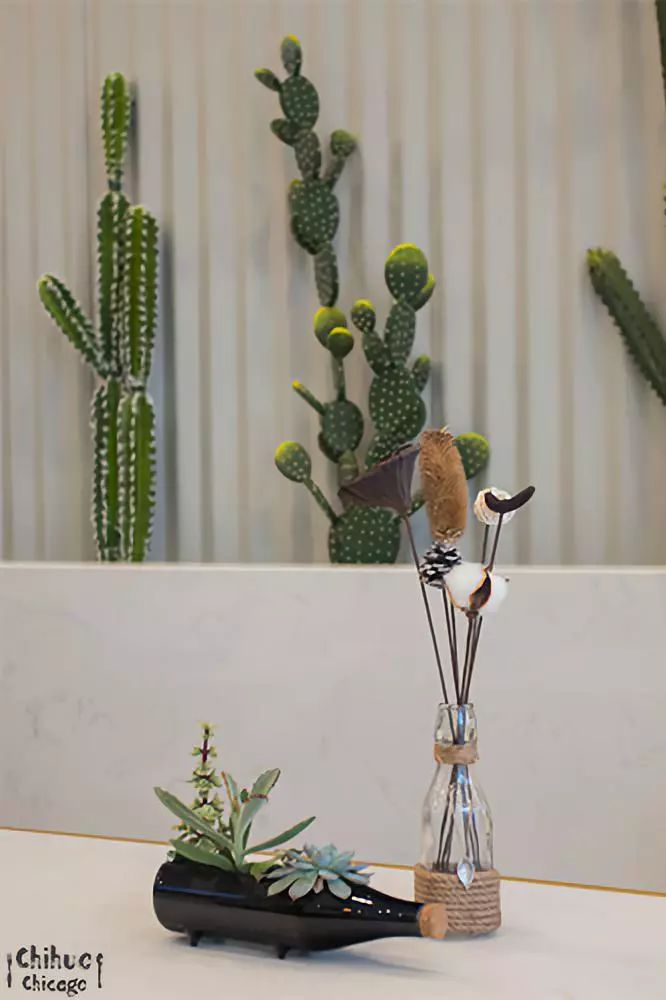 Fruit tea, milk covered tea, special tea, desserts are on the menu, and there are actuallySnow ice! Three thousand beauties in the harem, the emperor is really hard to choose! Come on~ Let's take a look, in the first round of shop exploration, which small owners were turned over by the small team?
| Freshly brewed tea TEA |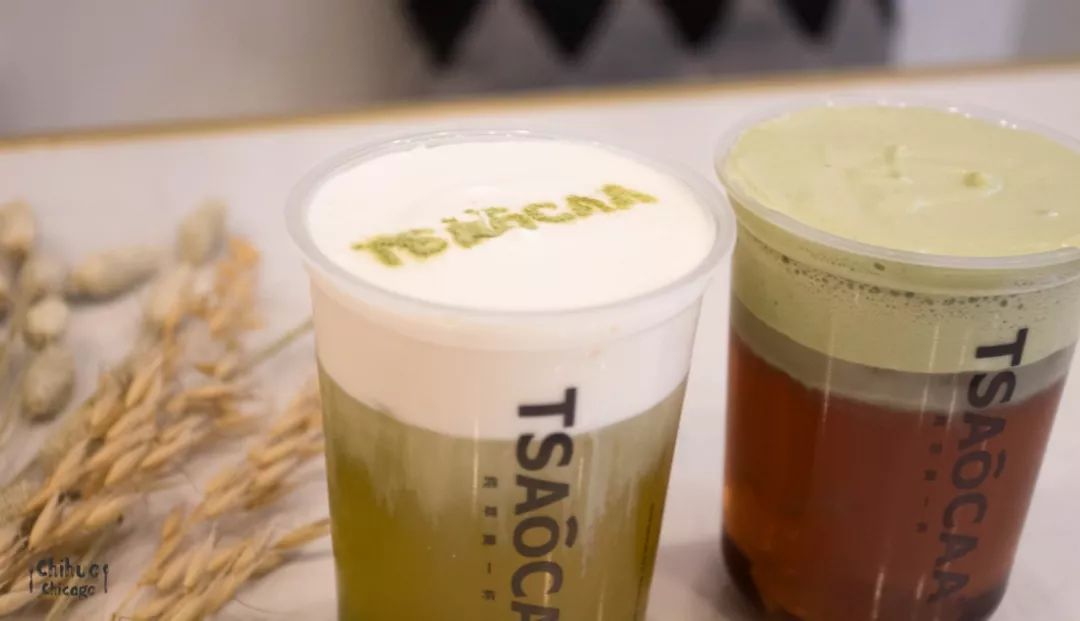 It's a bit misunderstood by the name alone, but they are actually milk! cover! system! Column!Not just tea. The pure tea extracted by the tea extracting machine, plus a thick cheese milk cap/matcha milk cap. Milk cover seriesOnly small cupIf you need a big cup, you can choose to upgrade (that is, a big cup of pure tea + milk cover). So we chose the freshly brewed teaGolden Phoenix Tea King和After Yulu Tea.
Golden Phoenix Tea King
King of Oolong Tea
$4.50
Since someone did it ingeniouslyMatcha milk cap, Of course we have to try it! Compared with common milk caps, matcha milk caps not only add matcha powder to make the color light green, but also add sugar, so this milk cap hasThe sweetness.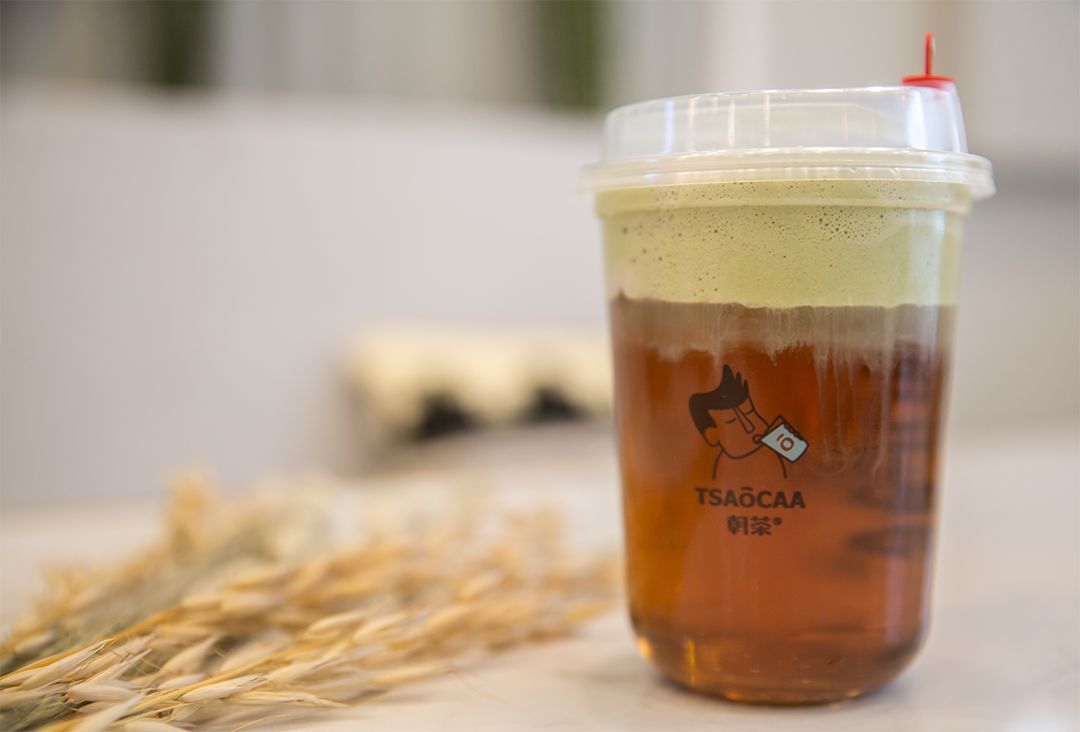 Jinfeng should be all I have seen making milk tea baseDarkest colorOne of them, beautiful in the cupDark amber, Very close to the color of Tieguanyin. Although the golden phoenix color of Chaocha is very dark and the tea has a strong taste, it does not have a strong roasted taste, and is closer to the aroma of oolong tea itself.

After Yulu Tea
Queen of Gyokuro Green Tea
$4.75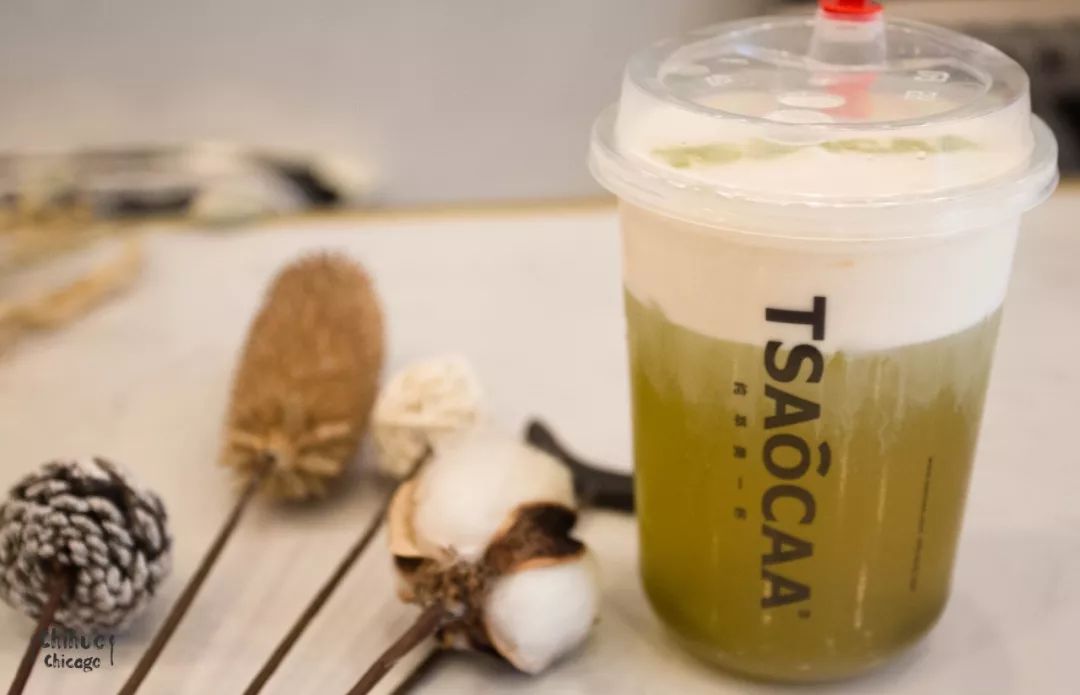 The team chose cheese milk caps for refreshing rain and dew, but this cheese milk cap is not an ordinary cheese milk cap.Himalayan Rose Red Salt! Let's take a look at the beauty of the rose red salt that we are going to make.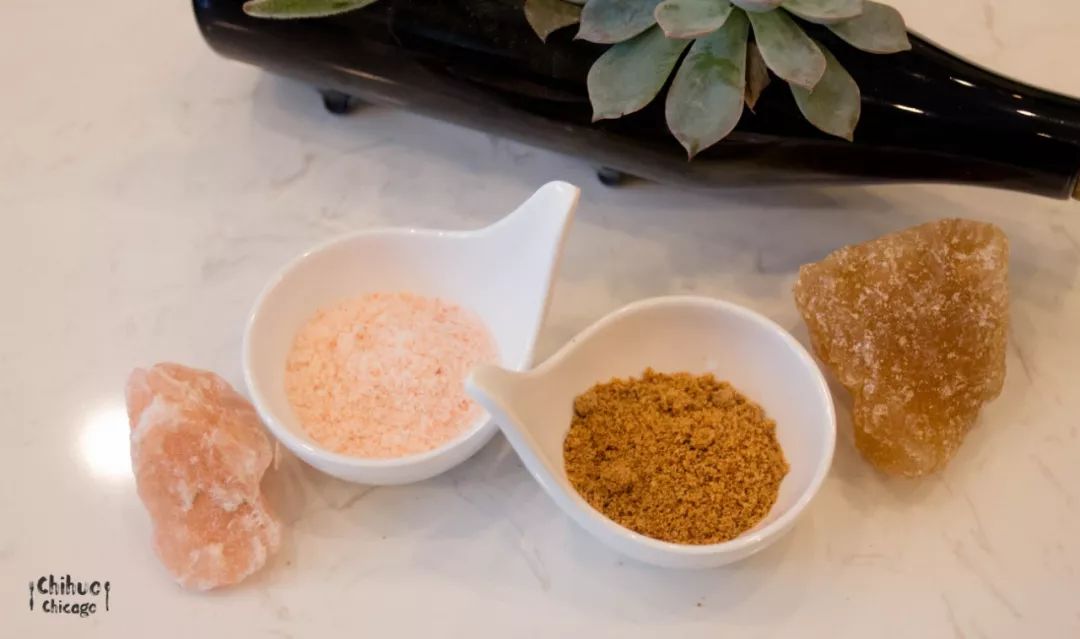 (The brown one on the right is brown sugar)
After adding red salt to the cheese, the milk has a salty tastemore obvious, Offset part of the cheese's greasy feeling.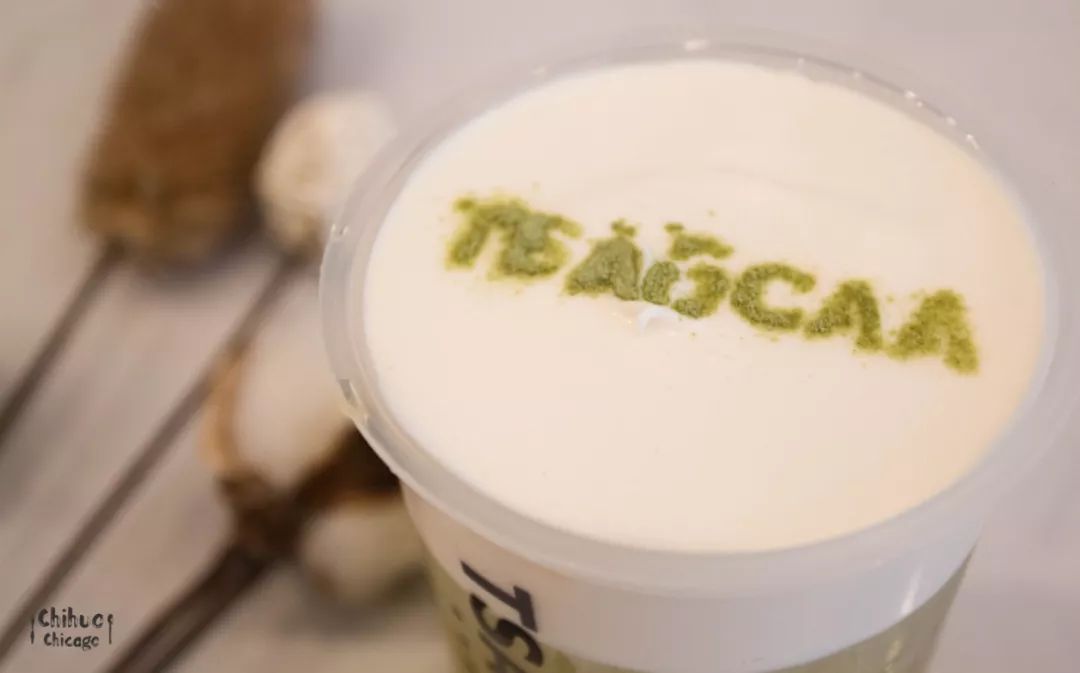 Yulu tea is better for the freshness of tea leaves, so the tasteVery refreshing, The tea color is also light green. Fairies who like refreshing feelings would recommend some jade dew.
| Chao Chuang Special Tuning TSAOCAA SPECIAL |
This is definitely a series with its own marketing attributes, called "We are special,No one else, What do you think, don't you try it now? ! "

Knock sugar meow meow
Caramel Bubble Milk Black Tea
w. Oreo & Milk Foam
$5.75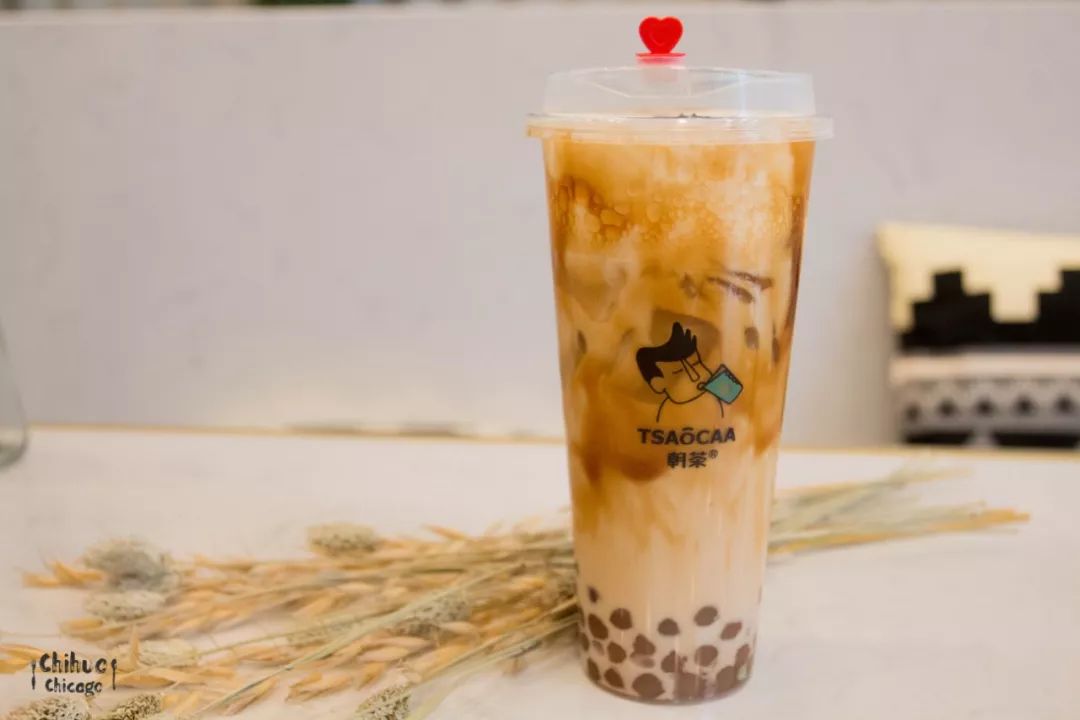 Dirty brown sugar teaUpgraded version, Add milk cover and add Oreo powder!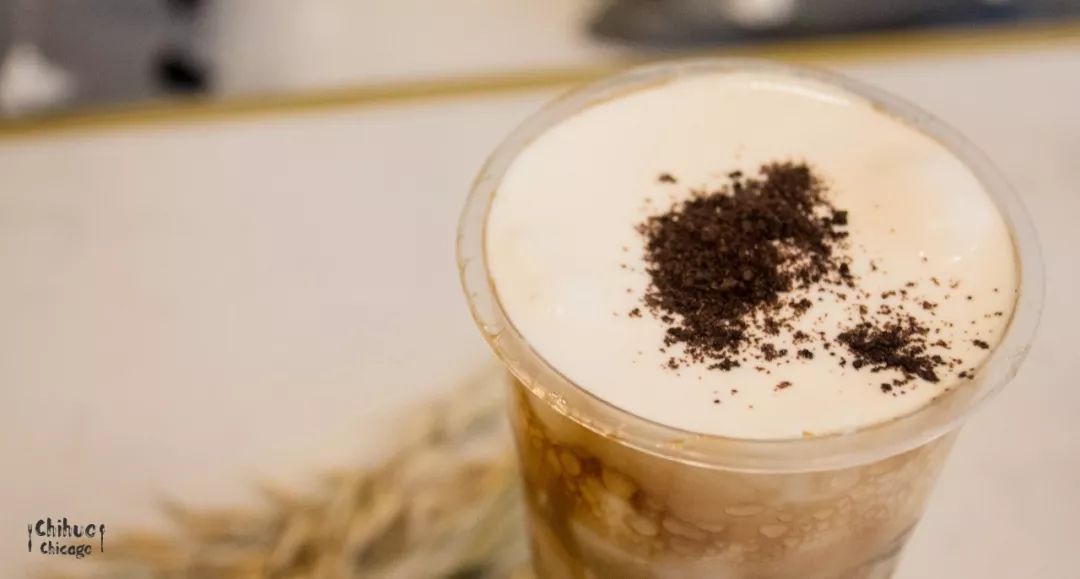 Let's take a look at this firstBrown sugar hanging on the wall!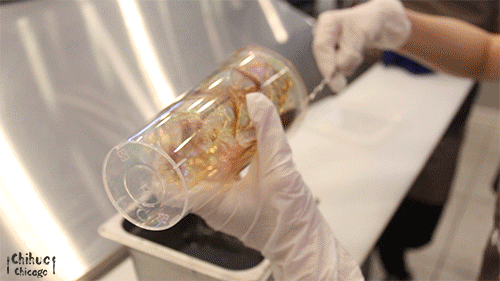 I definitely want thisA cup of fatFor foodies with rich tasteThe only choice~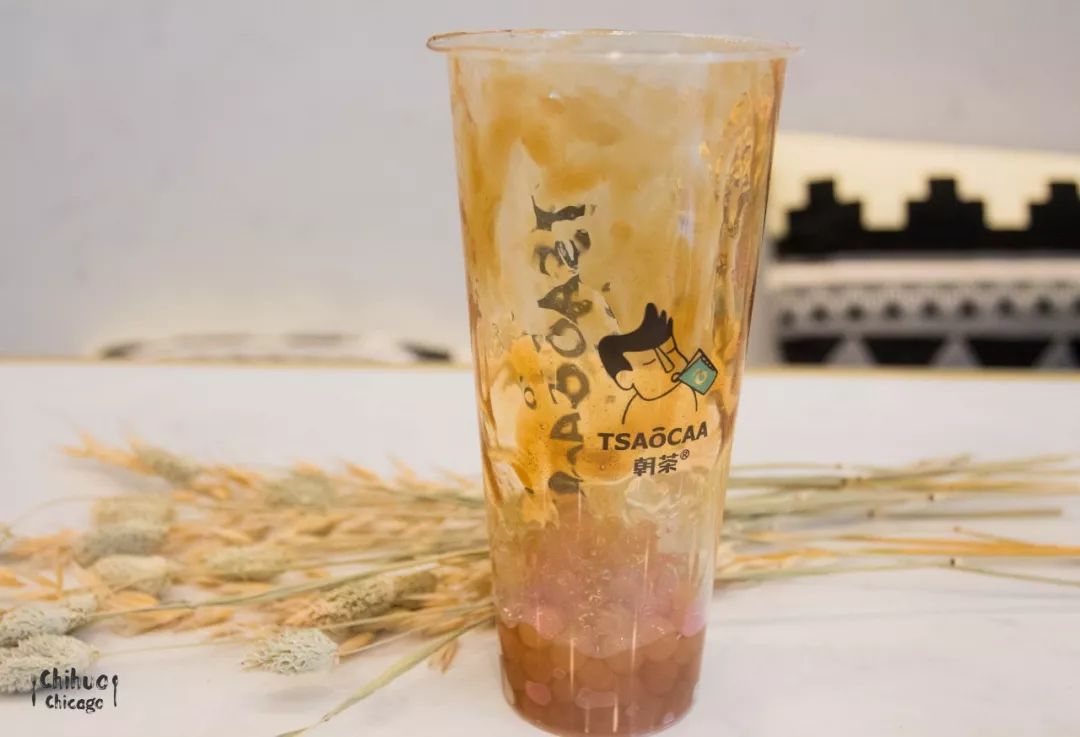 Milk tea, milk lids, brown sugar and Oreo, all you want in this cup!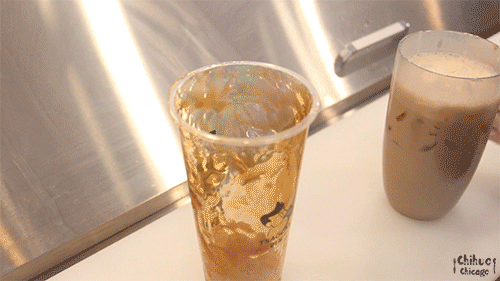 Stir it with a straw and you have a new styleOreo milk cover,orOreo Brown Sugar Milk Cover Tea, Is it worth it?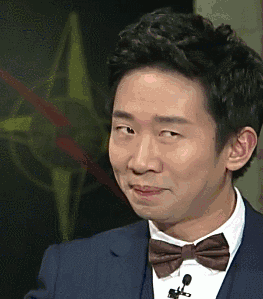 Of course, I want to simply order a glass without OreosDirty brown sugar teaThere are also, just calledDirty real milk. But knock sugar meow meow,No increase in price, Anyway, we are greedy. Because it's not easy to hang on the wall, so dirty, real milk and knocking sugar meow every dayLimited to 50 cups each, Drink and cherish.

Shuangpin Bobo
Caramel Bubble Milk Black Tea
w. Conjac Boba
$5.75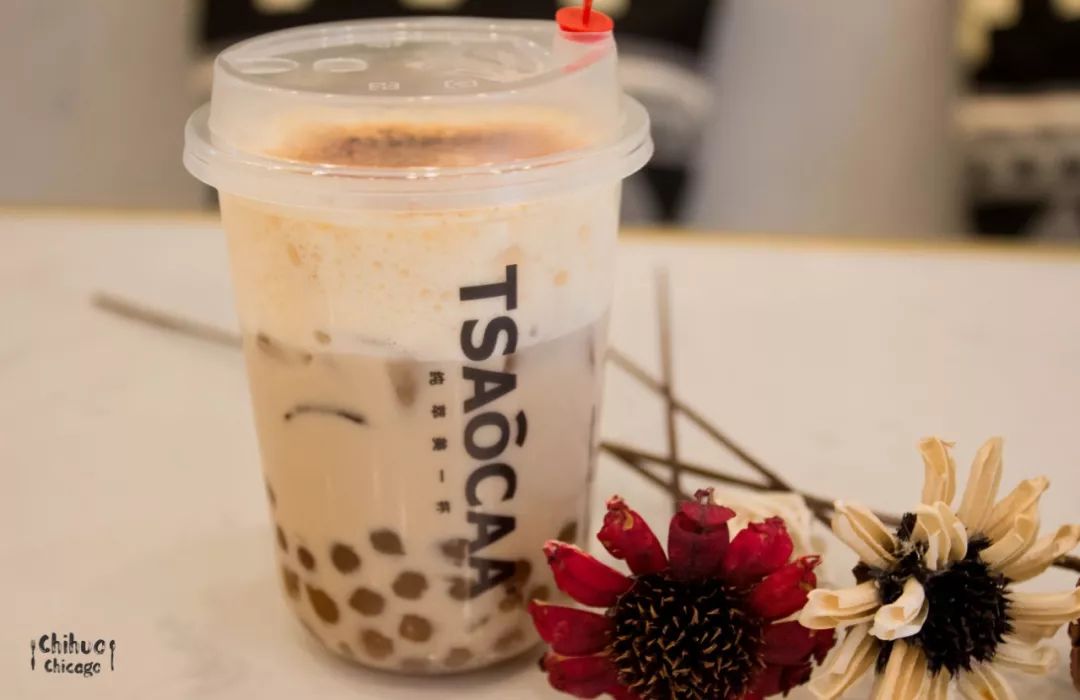 It's said to be creative, so this series is how complicated and how it came about!High energy drinksAgain! Pearls are not enough, we have two kinds, you have never seenWhite pearlwithAmber pearl, Chaocha is here!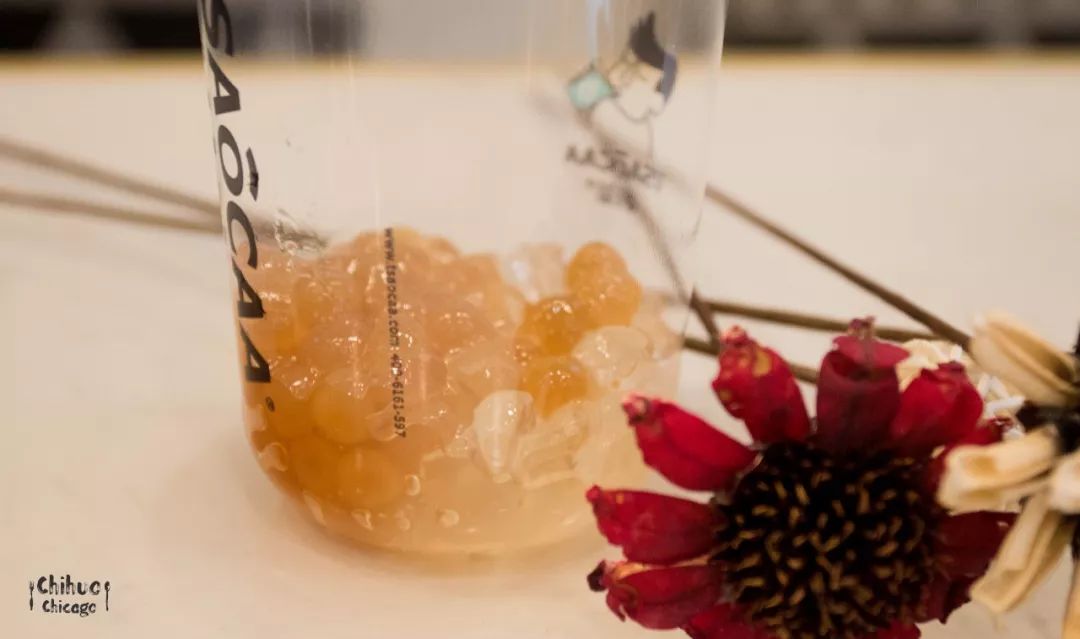 Salt can't be added to the milk cap, but alsoSweetened! Do you think it's all done just by sprinkling powdered sugar? No, use a spray gungrilled.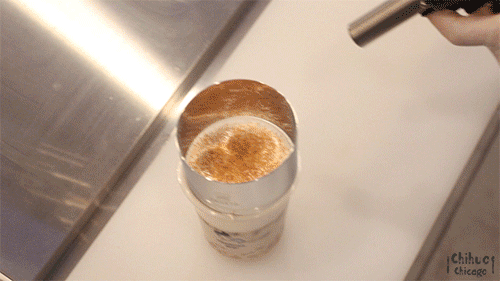 So, the milk tea classCover in cover, Caramel cover and milk cover!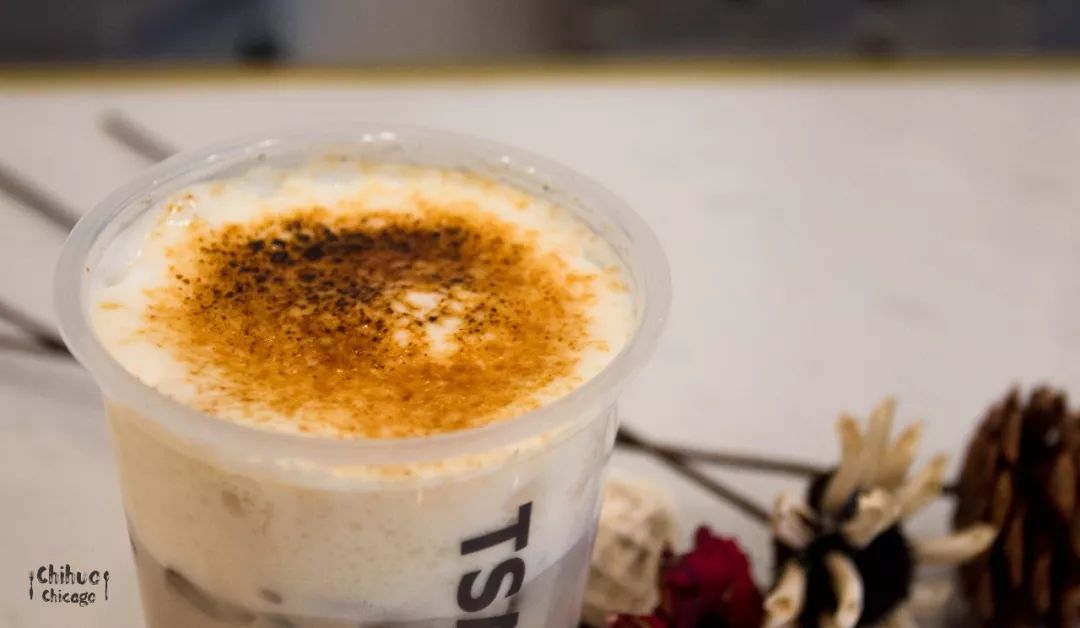 It's that simple spray, reallyGolden pen, The whole cup of milk tea instantly appeared uniqueCaramel flavor!

Chao Chuang Coffee Tea Cream
Coffee Black Tea Latte
w. Milk Foam
$5.00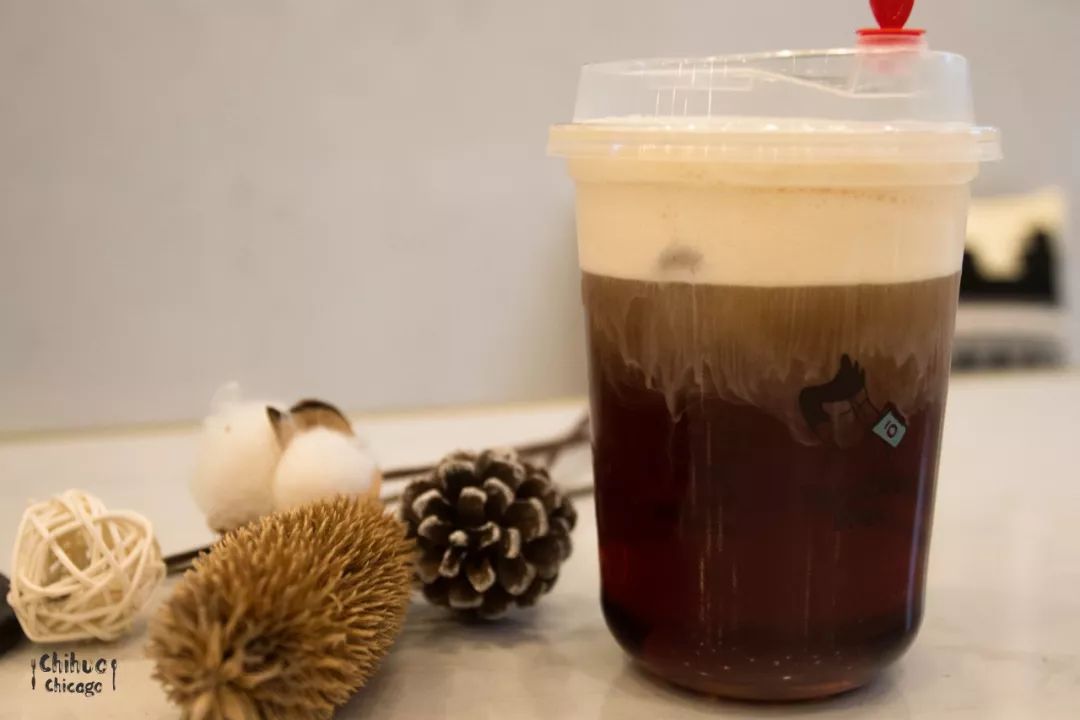 This cup of essentials for staying up late, coffee and tea! colourvery heavy, Almost black, the whole cup looks like "black coffee with milk cover".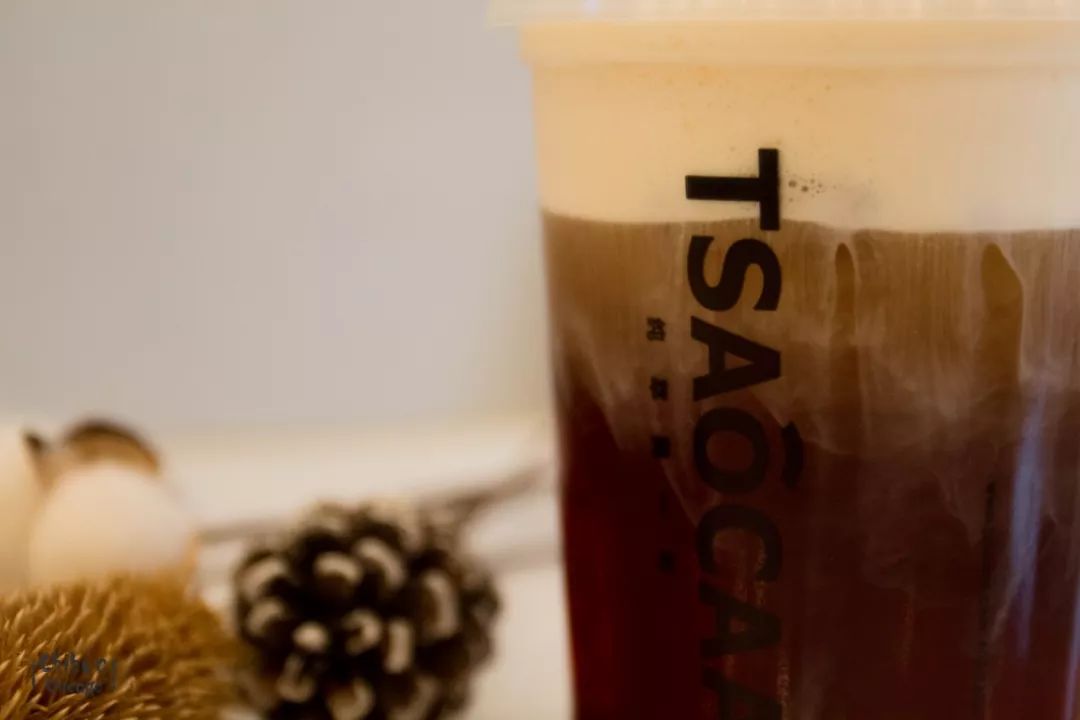 But it smells like coffeeNot so big, But aggravated the taste of tea. As for whether you can keep me going all night to play diligently at night? I'll tell you tomorrow!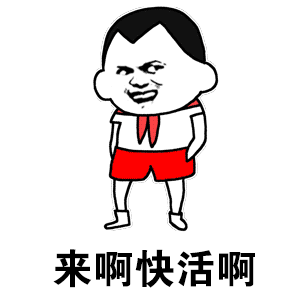 | Fruit Tea FRUIT TEA |
This should be the series that the team has turned over the most brands! The color is really beautiful,Very beautiful! The downside is that they are basically smoothies, winter in Chicago...you all know!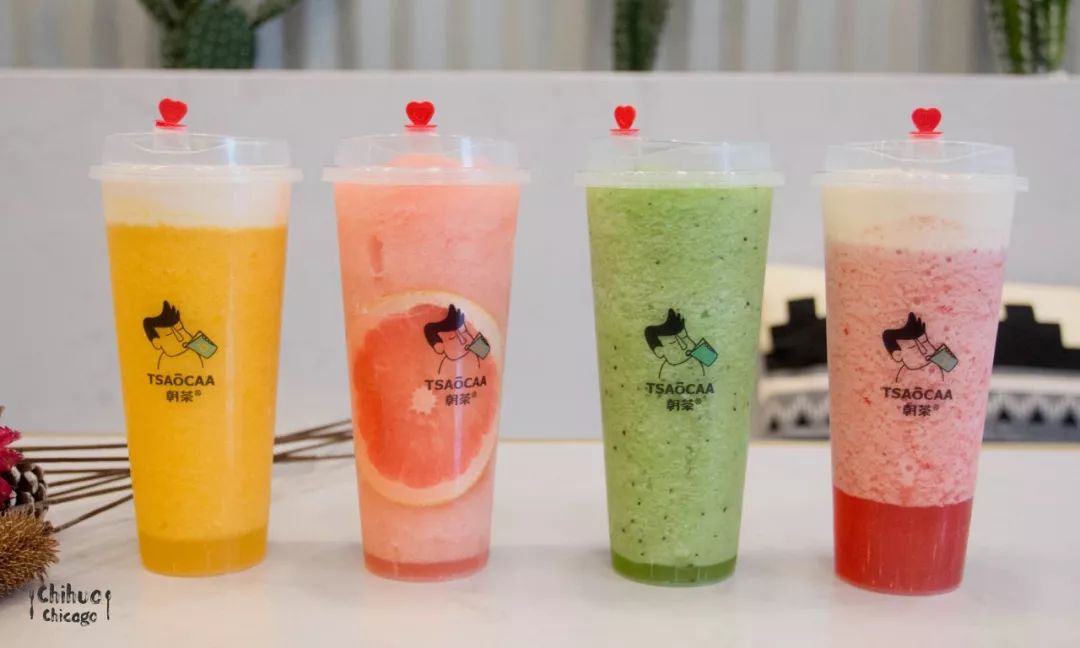 Vitality fruit four seasons
Colorful Fruits Green Tea
$5.50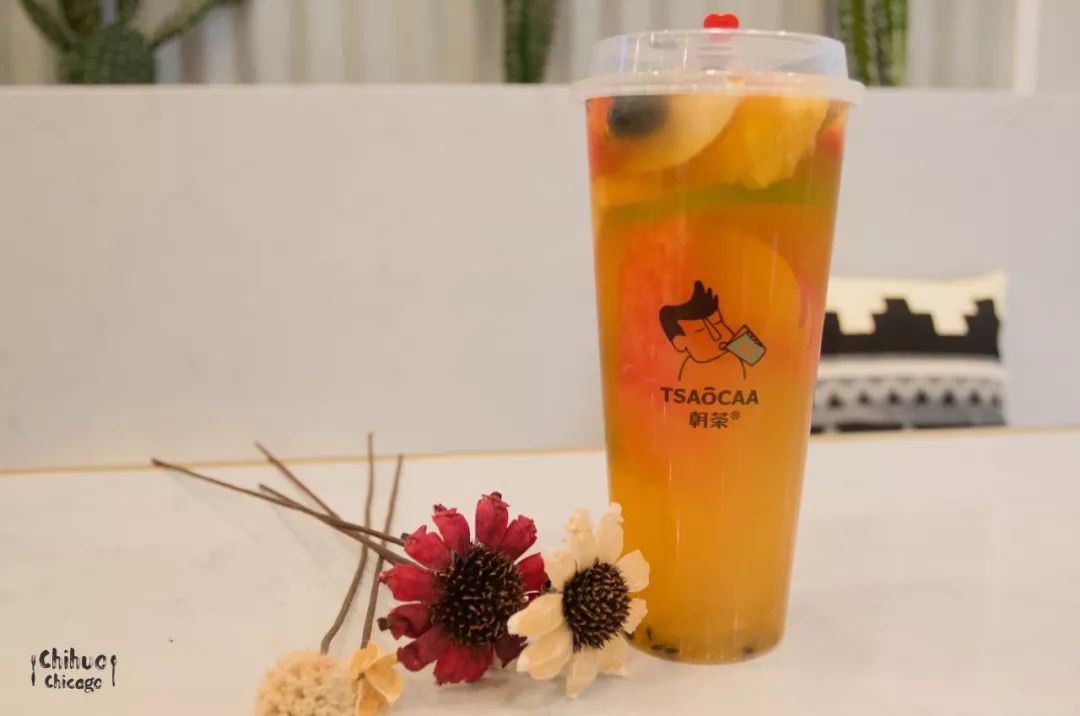 Amount of fruitIndeed! A full cup looks very rich, it's a cupAll you can drink.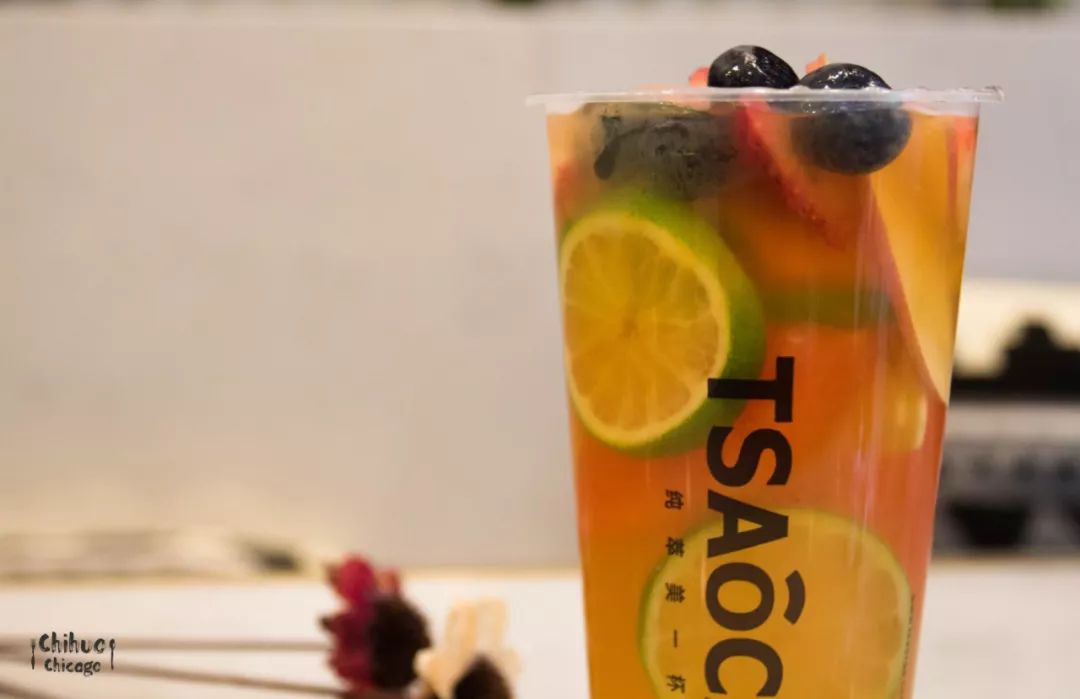 The bottom of the tea isFour Seasons Spring, The taste is light, so the fruit, especiallyPassion fruitThe taste is more prominent.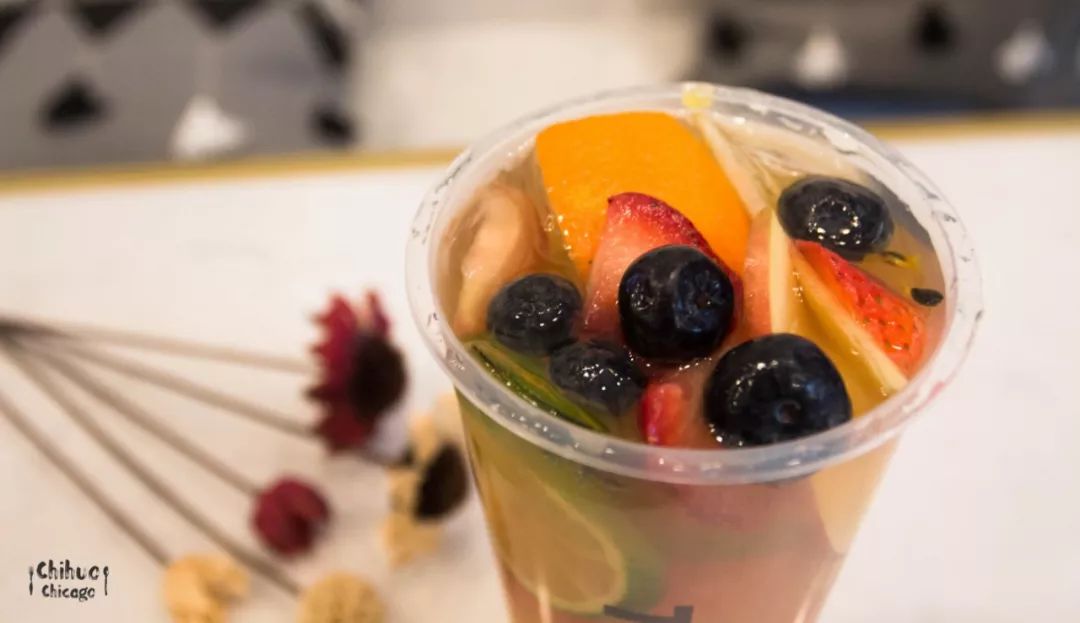 Any passion fruit lovers? It is said to be whitening~

Cheese Mango/Berry
Mango/Strawberry Green Tea
w. Cheese Milk Foam
$5.50
Mango/Strawberry Smoothie with Cheese Milk Lid! coloursaturationReally super high, and新鲜 水果Hit in a smoothie.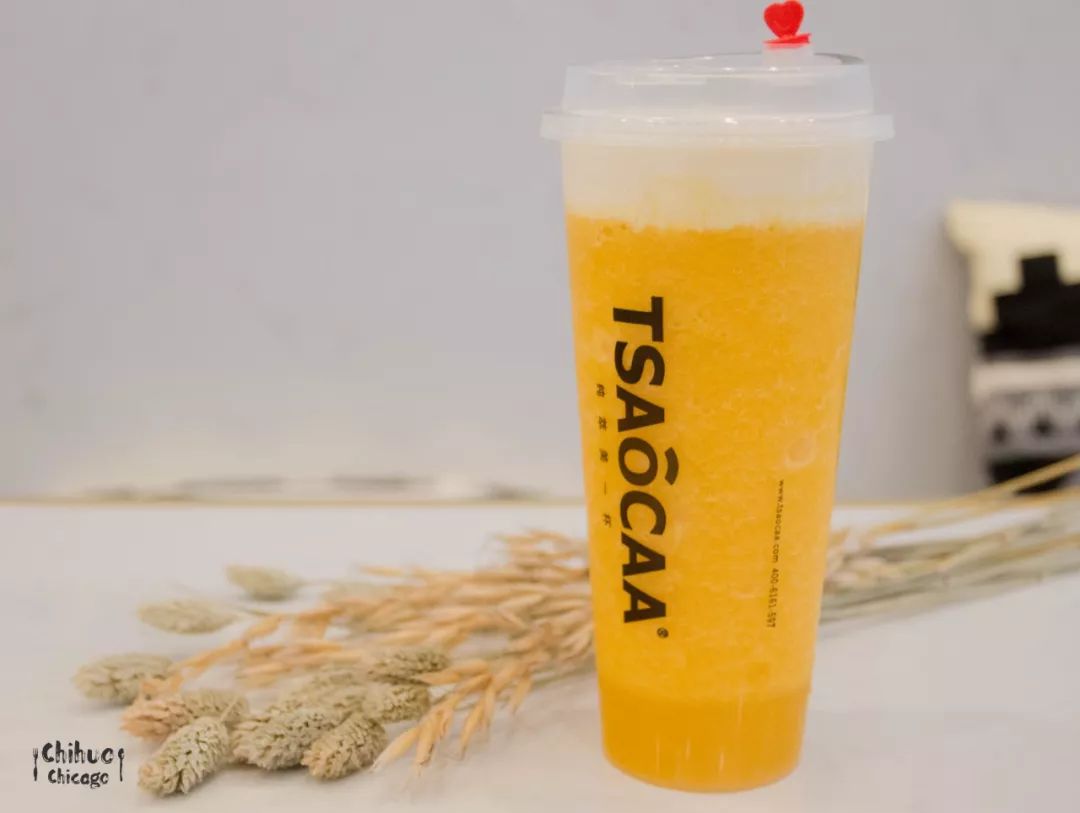 The fruit neutralizes the greasiness of the cheese, and the sea salt sets off the sweetness of the fruit.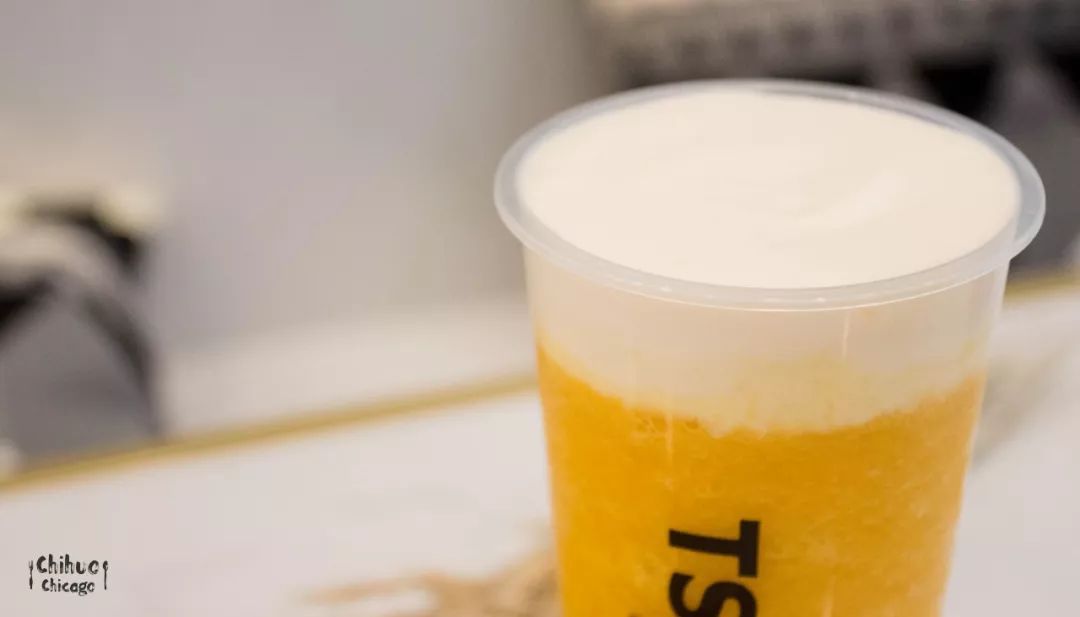 Since Chicago is really difficult in winter, these cups areYan value burst. But I haven't dared to start for a long time, and waited until it melted a little bit before I started to have the courage to drink. But after it melts, there is a surprise, a drink,Triple taste!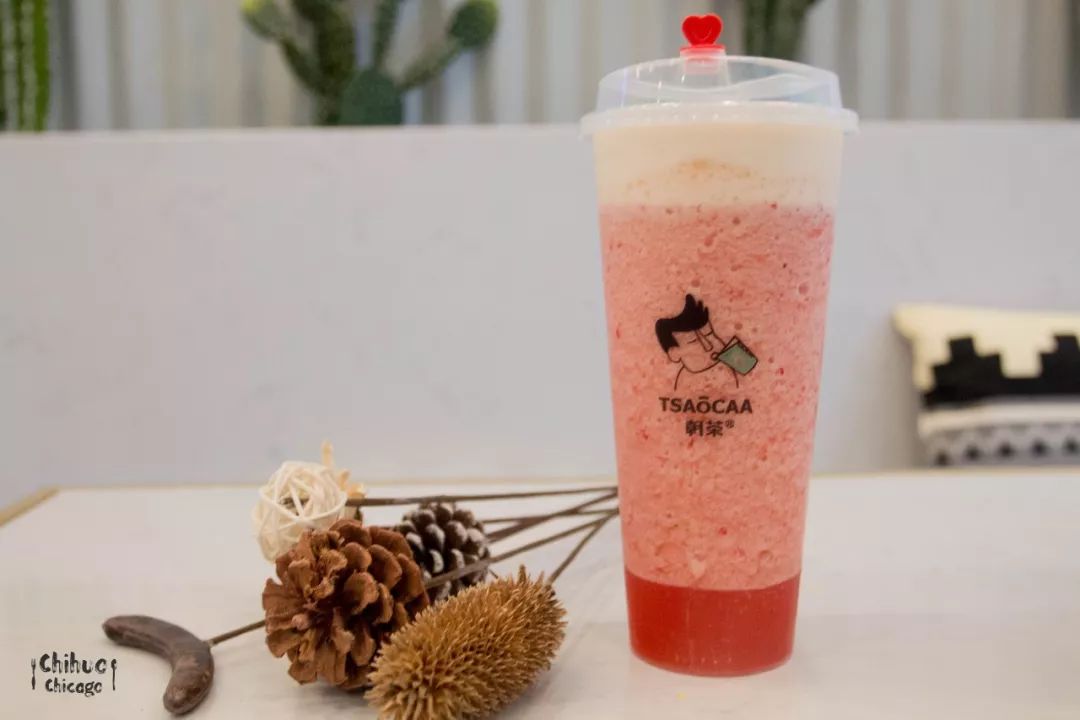 At the bottom isfruit tea, The middle isFruit smoothie, The top level isfruit flavourCheese Smoothie. When it is not melted, the taste of tea is basically covered by the taste of fruit, and after a little melt, the taste of tea in the bottom layer is highlighted.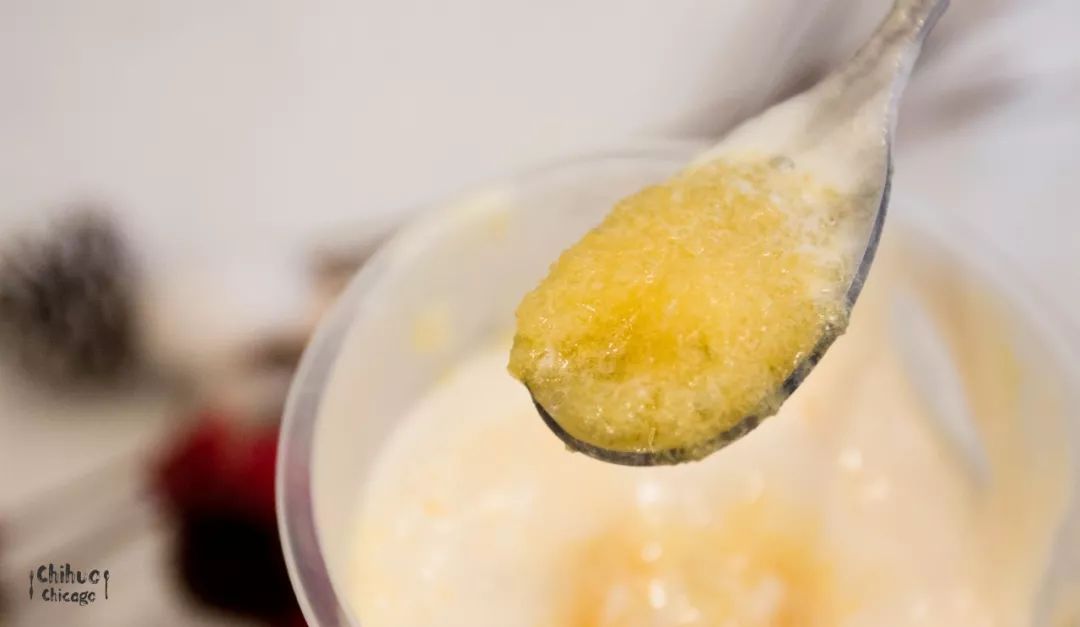 The fruit smoothie in the middle becomesMore refreshing, And the milk cover on top adds a creamy texture to the fruit smoothie.

Full glass of grapefruit
Ice Grapefruit Green Tea
$5.50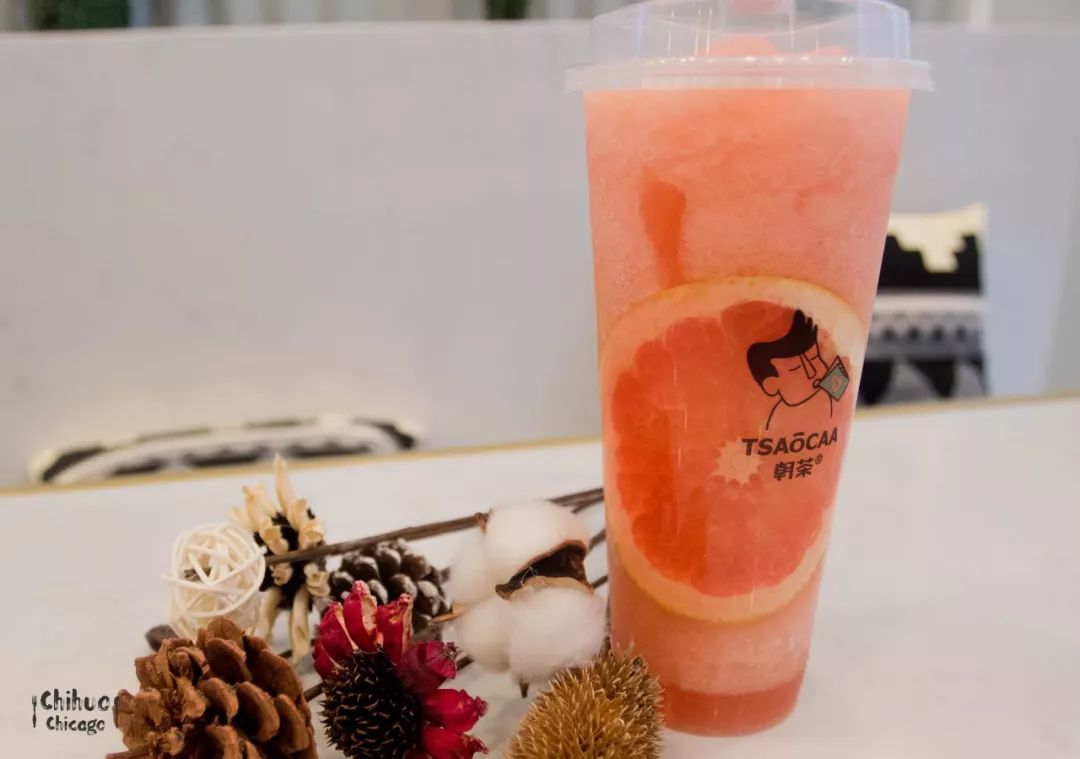 It's another edible drink. The moment I saw it, the thing that attracted me most was the one on the wallTwo slices of large grapefruit.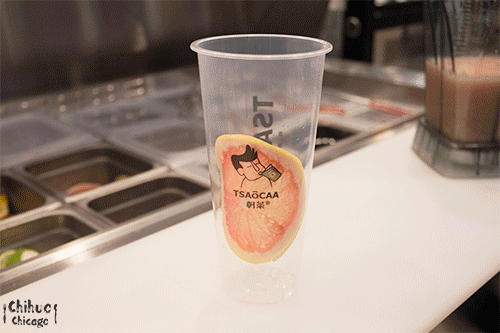 Take a sip, the aroma of grapefruitvery muchconcentrated, Super refreshing. soGirly heartThe color, such a tempting fragrance, although it is winter, but the dog eggs also drank a whole cup!

Strange Forest
Ice Kiwi Green Tea
$5.50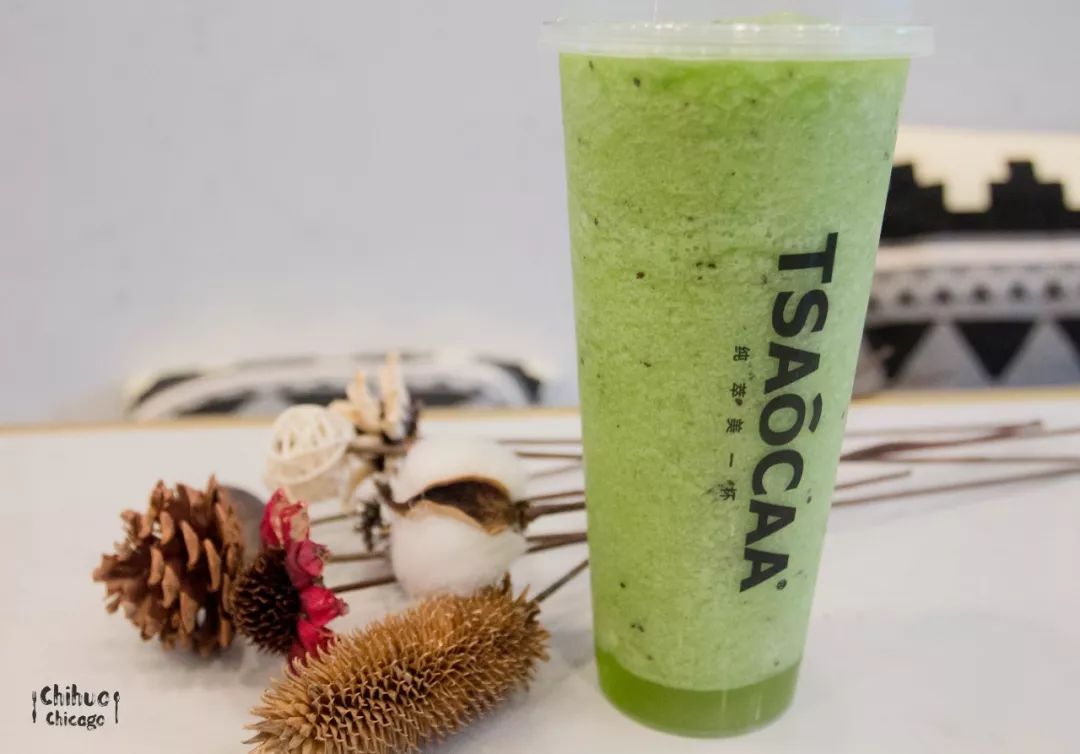 Kiwi-flavored smoothie, this glass also appears in all drinksVery prominent. Not only because of his emerald green color, but also because of its taste. This is the only one among all the drinks ordered by the teamSourof.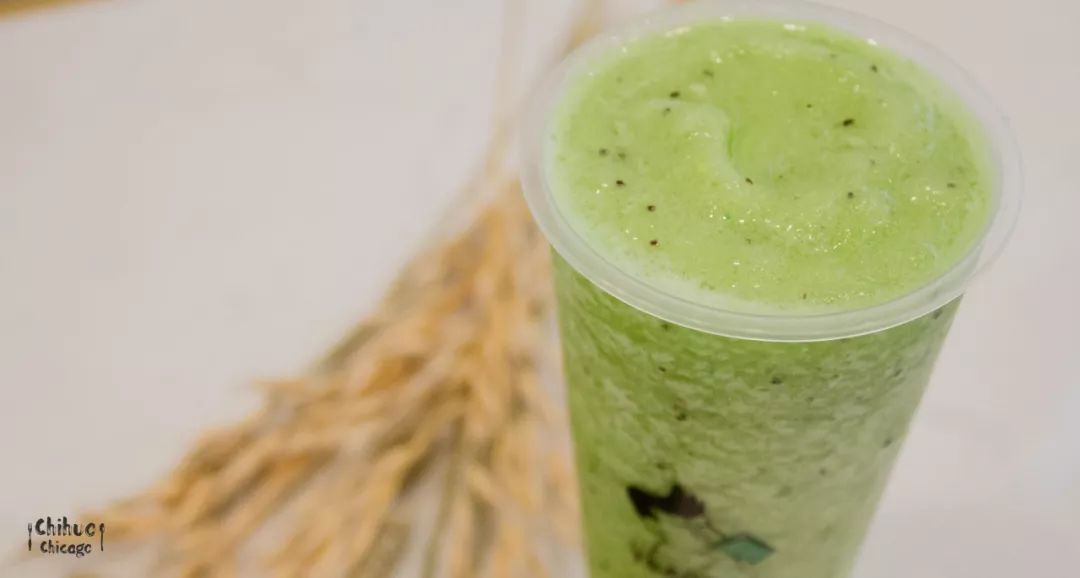 With the addition of kiwi, there is a little bitAstringentTaste, and you can see the blackness of the kiwi seeds. Those who don't like sweet drinks can try this one.
| Ancient Milk Tea MILK TEA |

Ruby real milk
Ruby Milk Black Tea
$3.75
The simple combination of pure tea and fresh milk is actuallyMilk tea.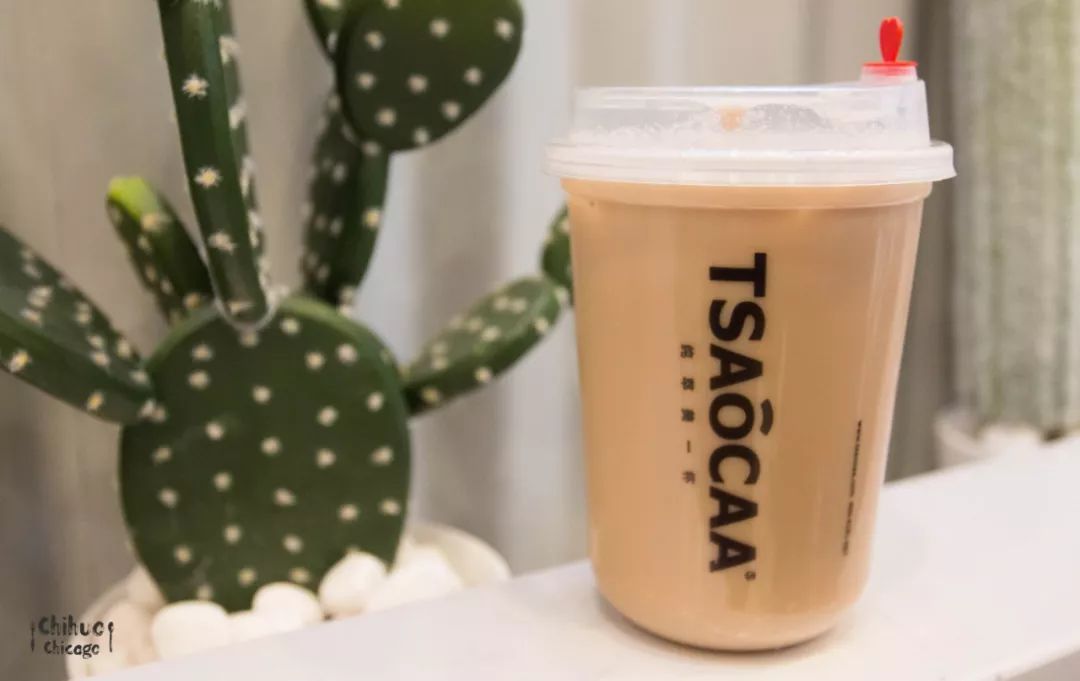 The real milk tea doesn't taste very strong. What you can taste is the aroma of tea and the smoothness of milk. So don't have too much sugar in the milk tea series.Little sugarCan highlight the fragrance of the tea itself.

Yunwuqing real milk
Cloud-Mist Milk Green Tea
$3.75
Topping: Amber Pearl
Amber Bubble $0.75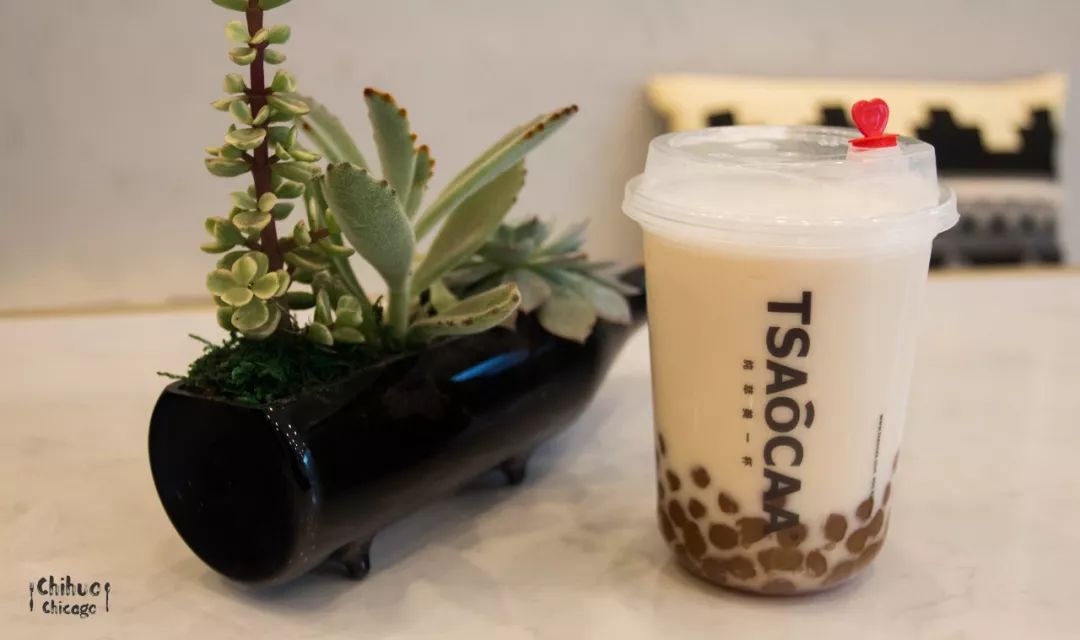 Bring this cup, I feel like "real milk"! Because the color is almostPure white. The tea color of Yunwuqing itself is rather light, so after adding fresh milk, the color of the tea is basically not visible, but it tastesThe fragrance of tea, And it is the kind of very refreshing fragrance.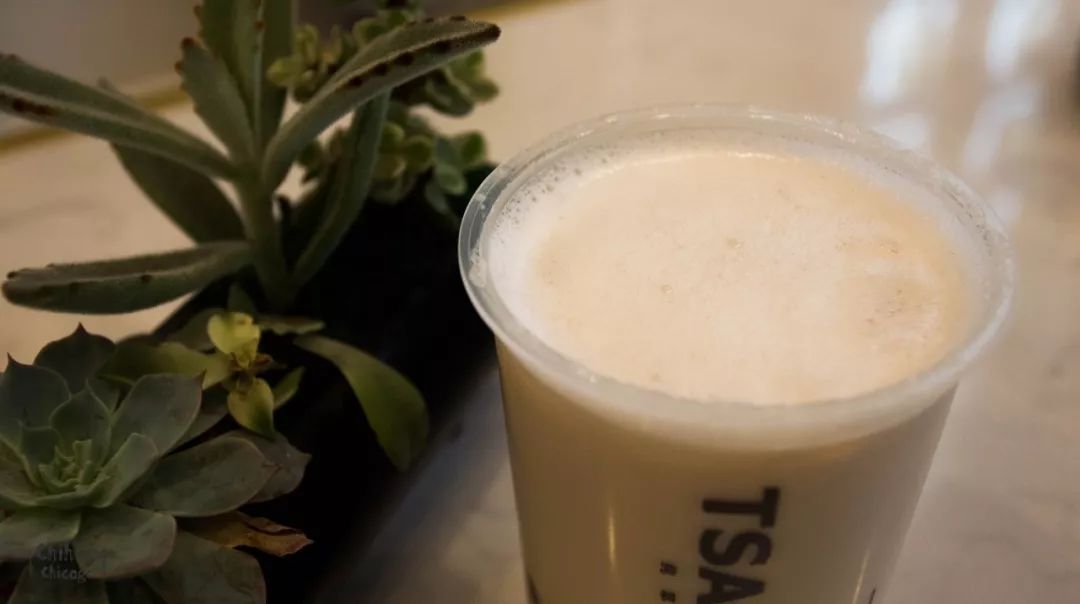 In the cupAmber pearlIt also attracted the attention of the team. After seeing more black pearls, this color is really beautiful.
After the amber pearls are boiled with brown sugar, the whole cup of milk tea is addedThe aroma of brown sugar.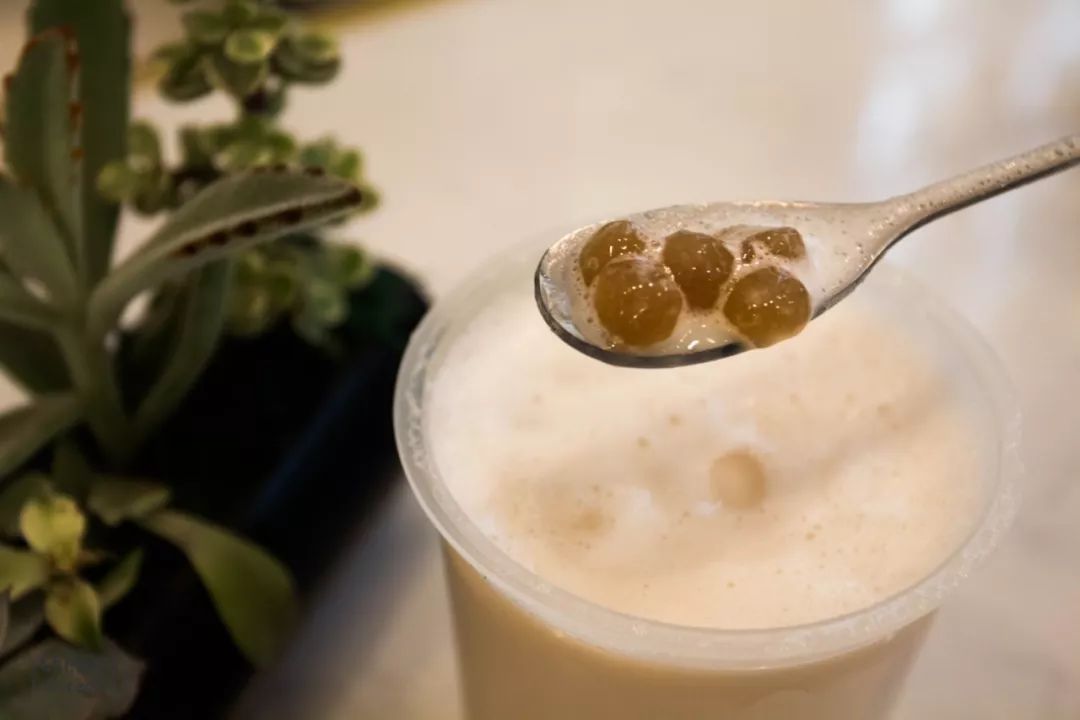 | MIX TEA |
White peach oolong
Peach Oolong Tea $4.50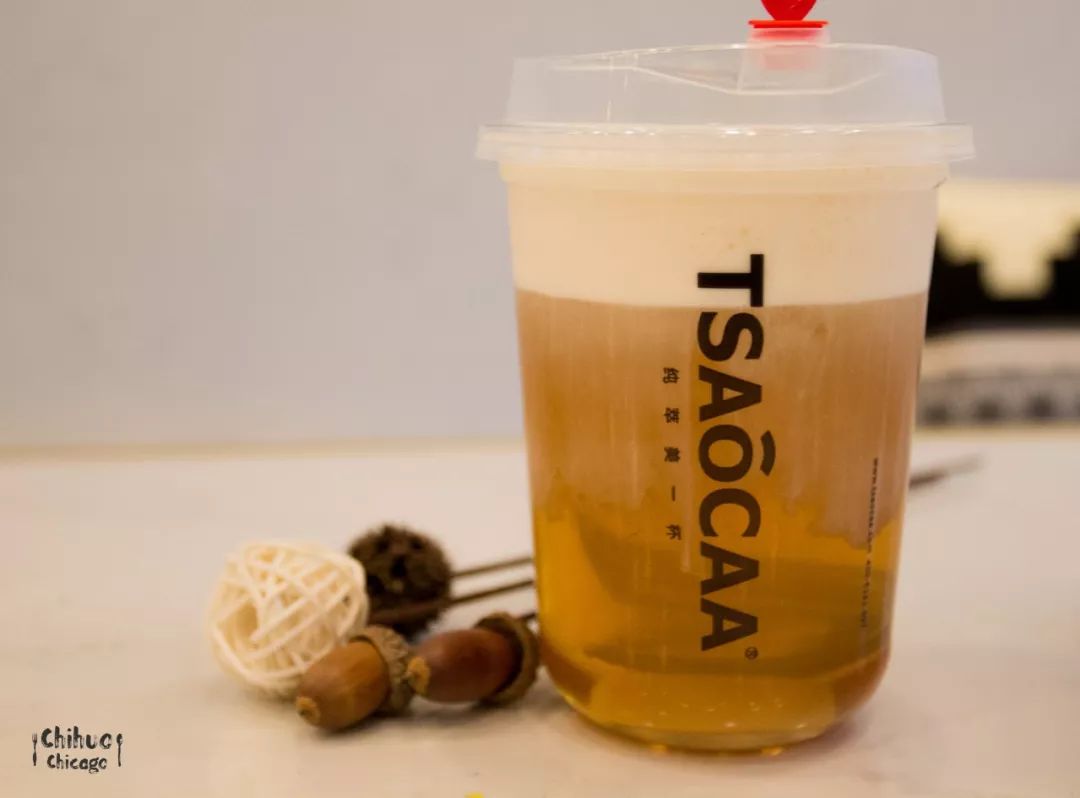 This cup of one drink, my goodness, peach flavorVery thick! Very pleasantly surprised!
But at the same time as the fragrance of peaches, the smell of oolong tea has not been concealed. The two are simplyComplement each other.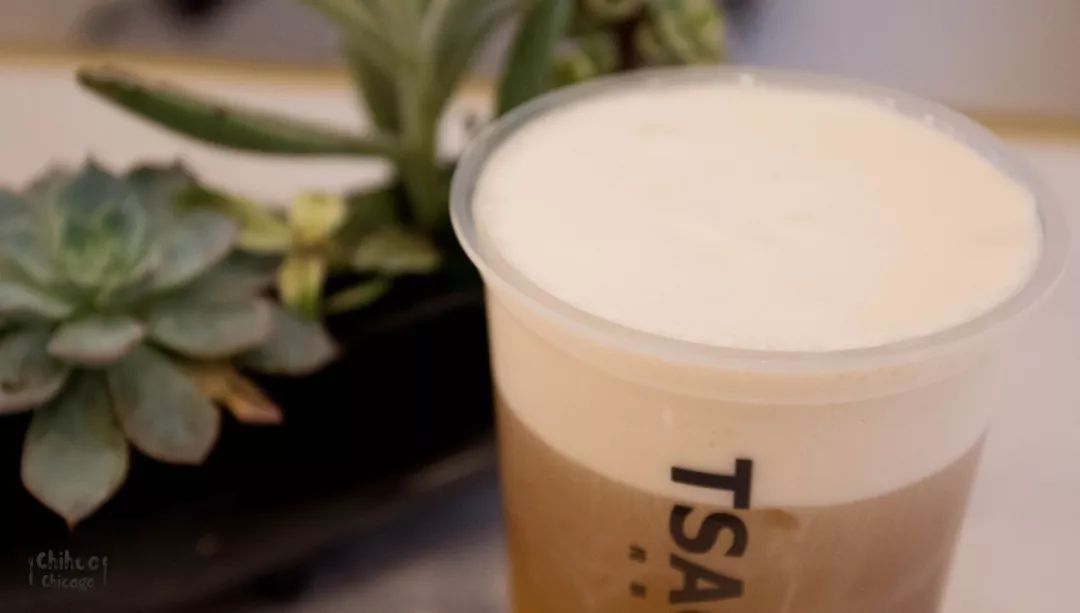 How did the person who invented the white peach oolong at the beginning know such a match!

Uji Matcha
Uji Matcha $4.75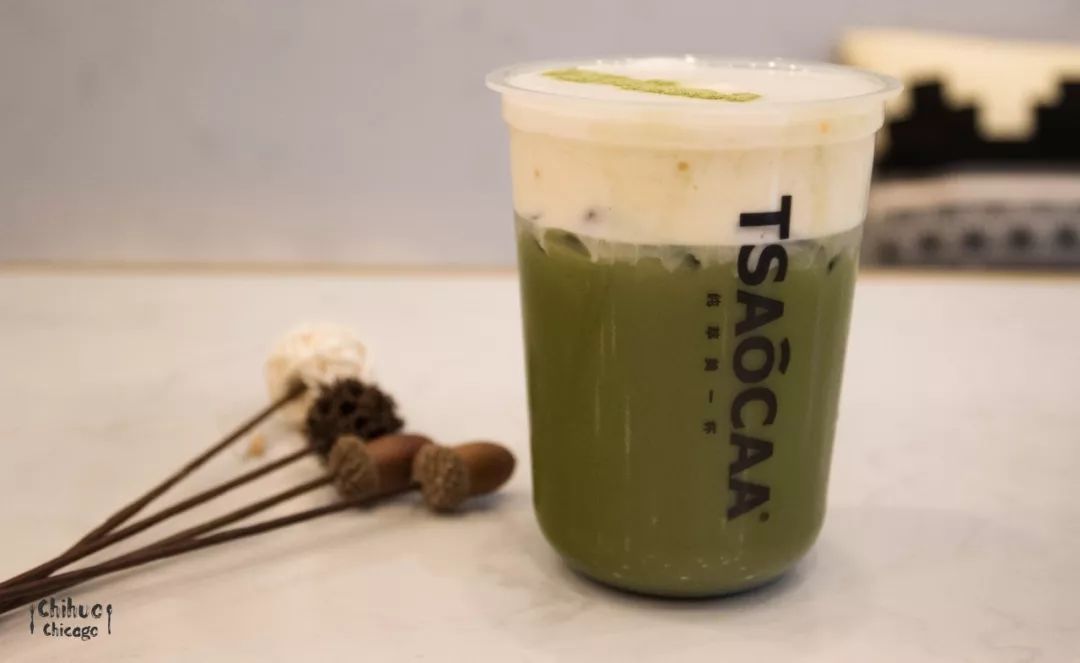 Compared with the common matcha drink,Heavy color, A bit dark grass green.The salty taste of the milk cap is mixed with matchaBitterness. I can't help but wonder, what kind of flavor would a sweet matcha milk cap with matcha taste like?
| Pure Tea |
Pure tea series areFreshly brewed tea, And tea bags for making tea can be seen in the cup. The team selected two "flower teas" in it, and added petals to the tea, which is the coexistence of beauty and fragrance.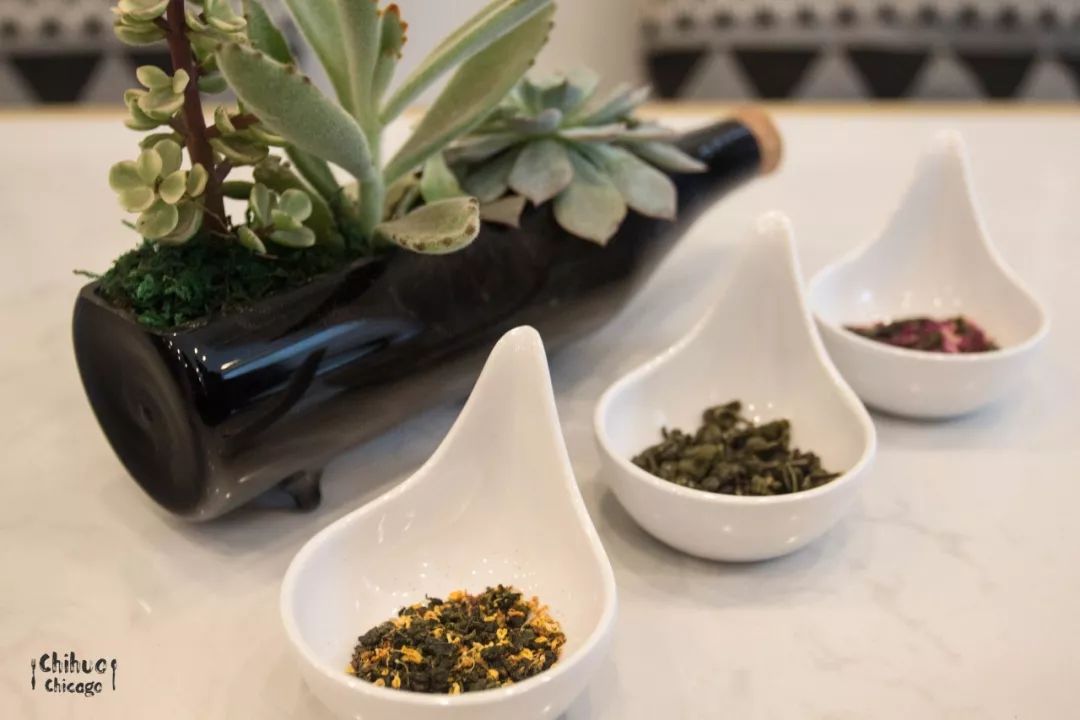 Zen Qing Rose
Zen's Rose Oolong Tea
$4.00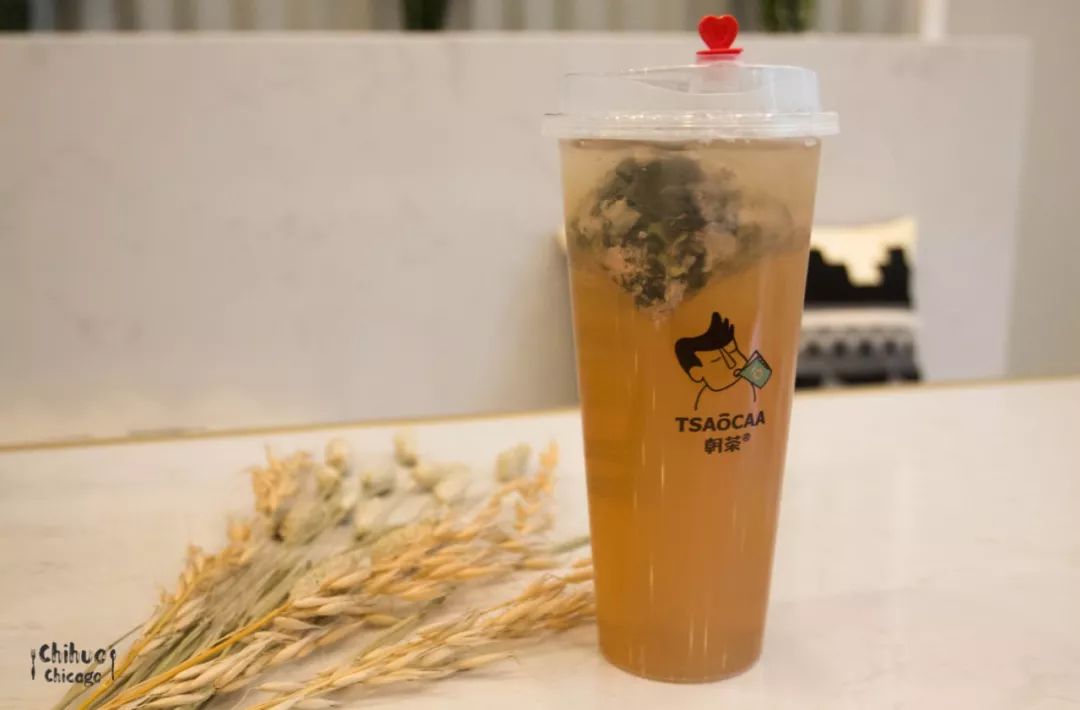 You can see at least half of the tea bagRose petal, Is definitely a drink suitable for fairies.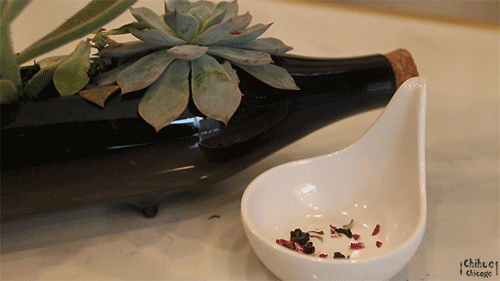 Rush outClear brown, Attractive appearance.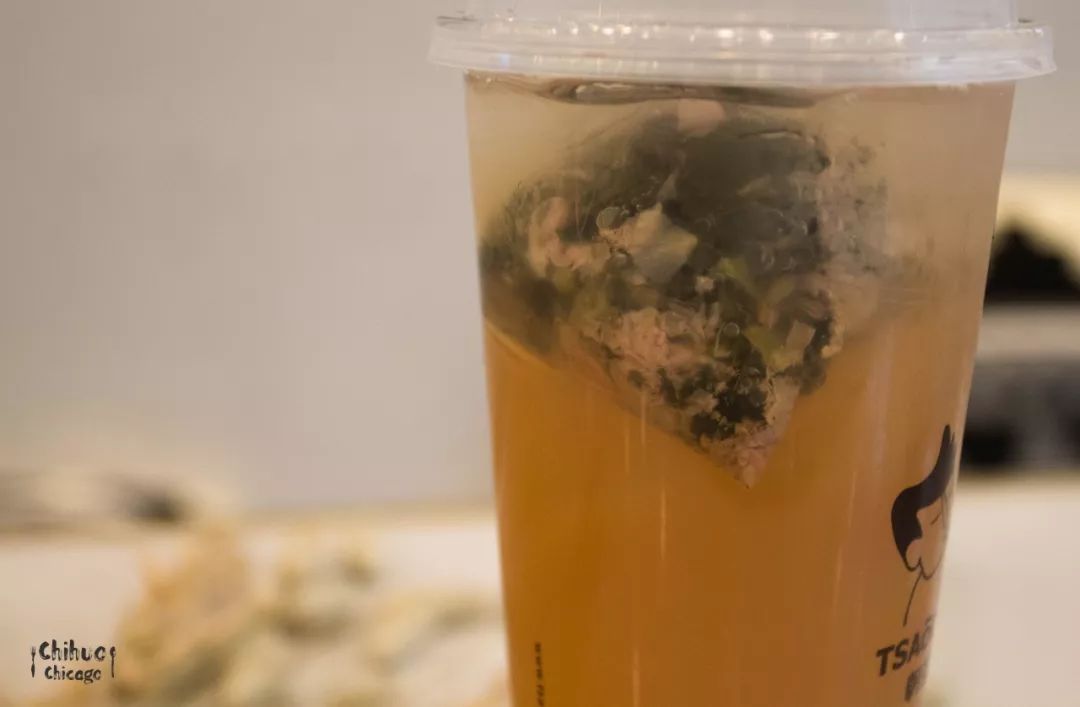 Although this cup is a cold drink, the smell of roses is also fully aroused, smell it full of rosesRich fragrance, It can be said to be drunk.

Zen Qing Osmanthus
Zen's Fragrans Oolong Tea
$3.75
The only hot drink! When I saw this cup,II was so moved that I was crying, it was winterLife-saving straw! The scent of sweet-scented osmanthus floated out with the warm air rising in the cup, instantlyHappiness.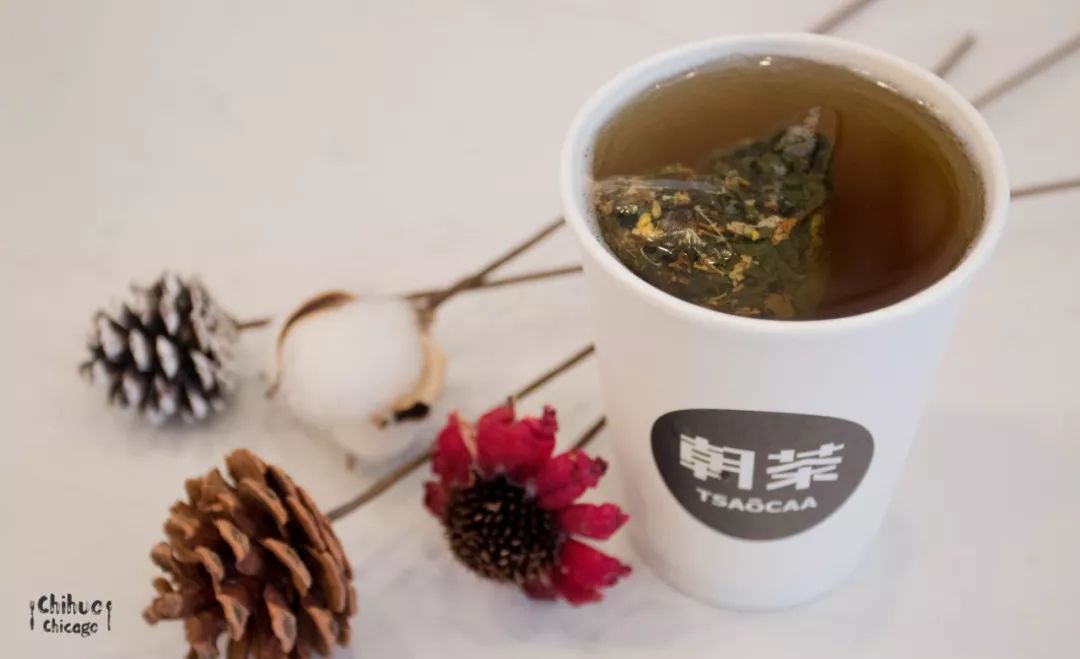 Although the pure tea series is for brewing tea, it has also been addedA small amount of sugar, So the happiness of drinking beverages is not deprived, tea is healthy, so happy and healthy.
| Dessert Light DESSERTS & SNACKS |

French Toffee Breeze
French Toffee Pudding
w. Brown Sugar Jelly
$2.50
Caramel on the surface of BrayBaked very crispy, Milk taste alsoMore intense. Very suitable for refreshments.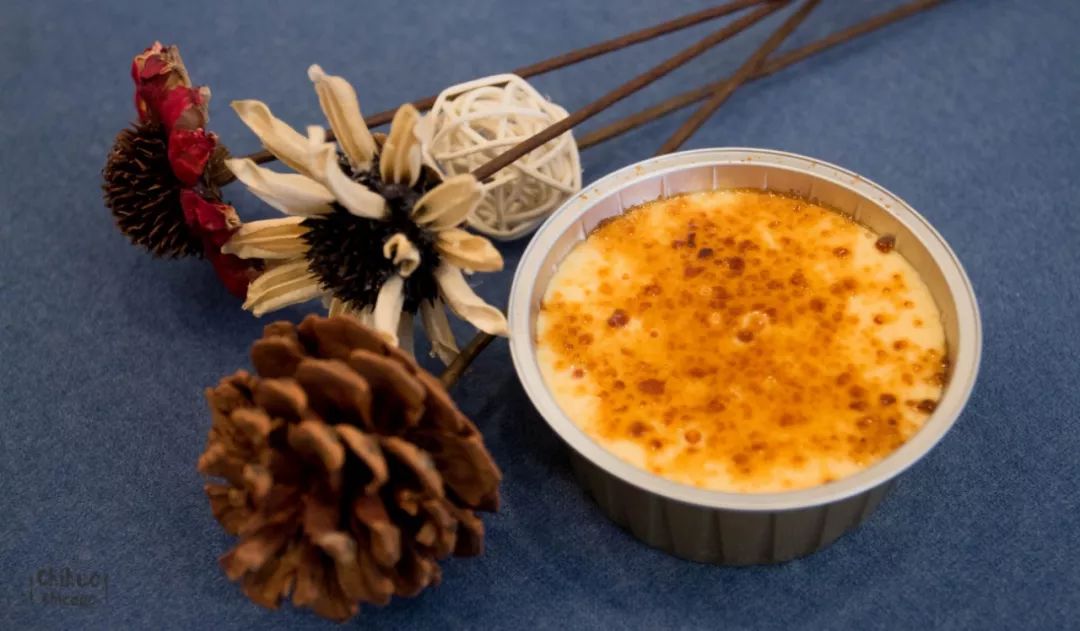 The sweetness of the bule is just right, the milk is full of fragrant, the cold bule is matched with the freshly baked and the remaining temperature is still thereCaramel Crispy, The unique taste is really impressive.

Asahi Japanese Matcha Tofu
Japanese Matcha Tofu w. Red Bean
$2.50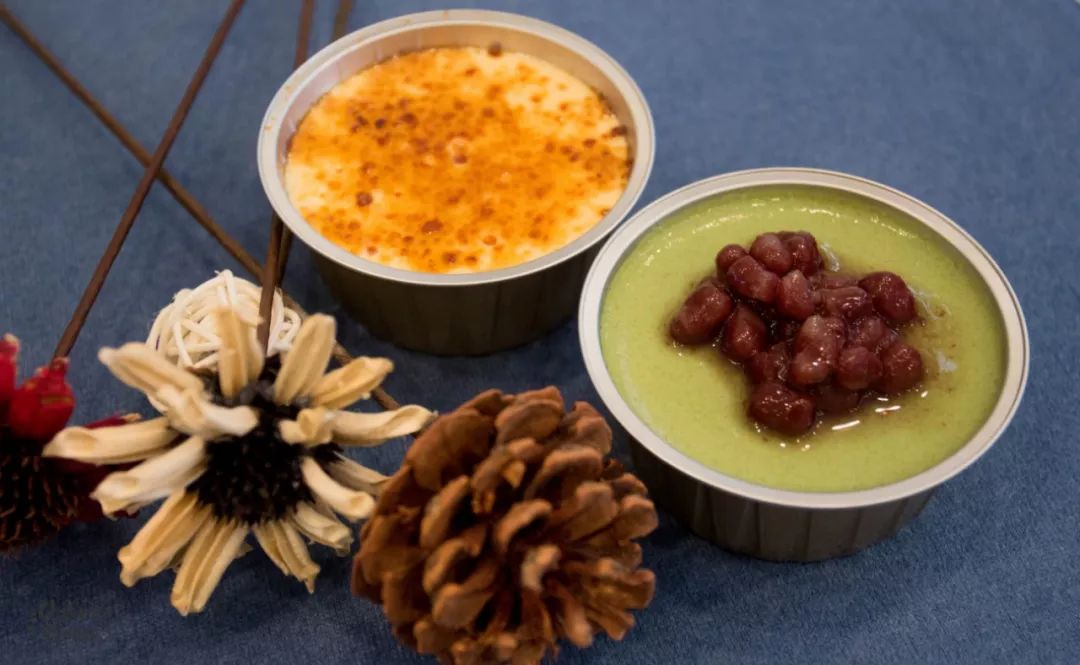 Matcha tofu is also very closeApricot tofuThe taste. Matcha is not strong, so it won't be bitter, but it's also sweetFaint.
| French Macarons |
| FRENCH MACARONS |
$2.50
The taste of macaronChoose a lot, The appearance is also super high. Although macarons were a popular European dessert, they were rich in sugar to show off their wealth.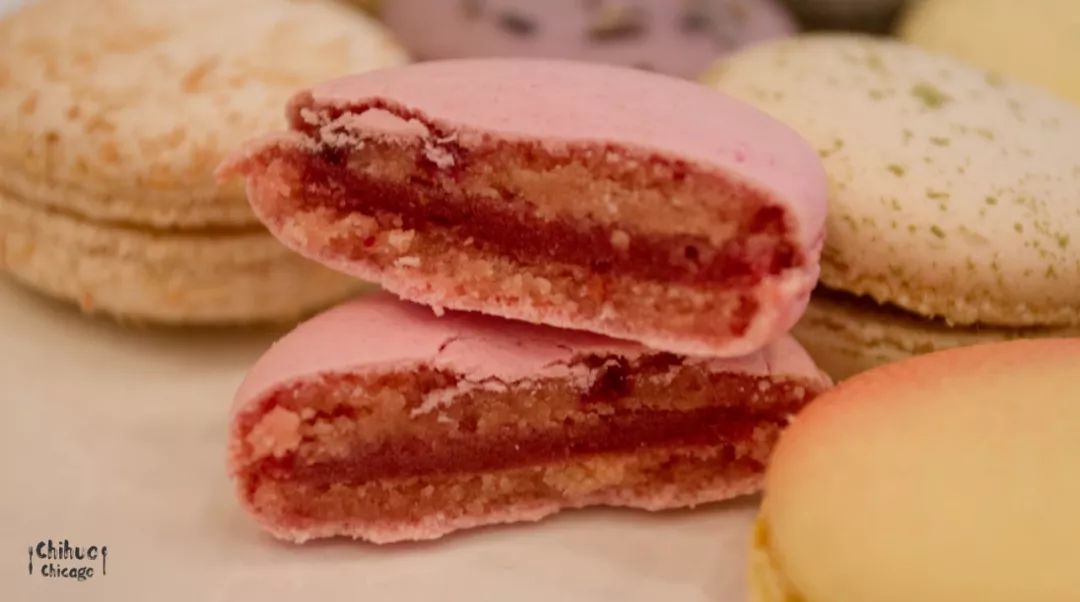 But now we still likeNot so sweetYes, health is a bit!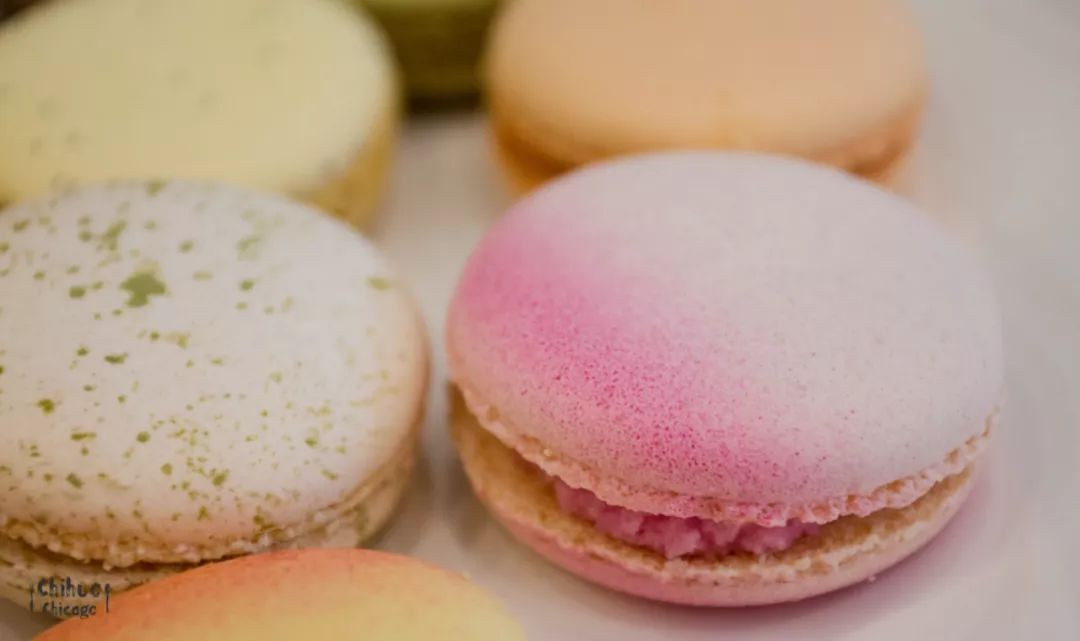 If you want to choose the least sweet, the team recommendspistachiowithEarl Gary.
| Korean Snow Ice |
| KOREAN SNOWFLAKE ICE |
Mango/Strawberry Snow Ice
Fresh Mango/Strawberry
$9.50
Probably the only one in ChicagoSnow ice!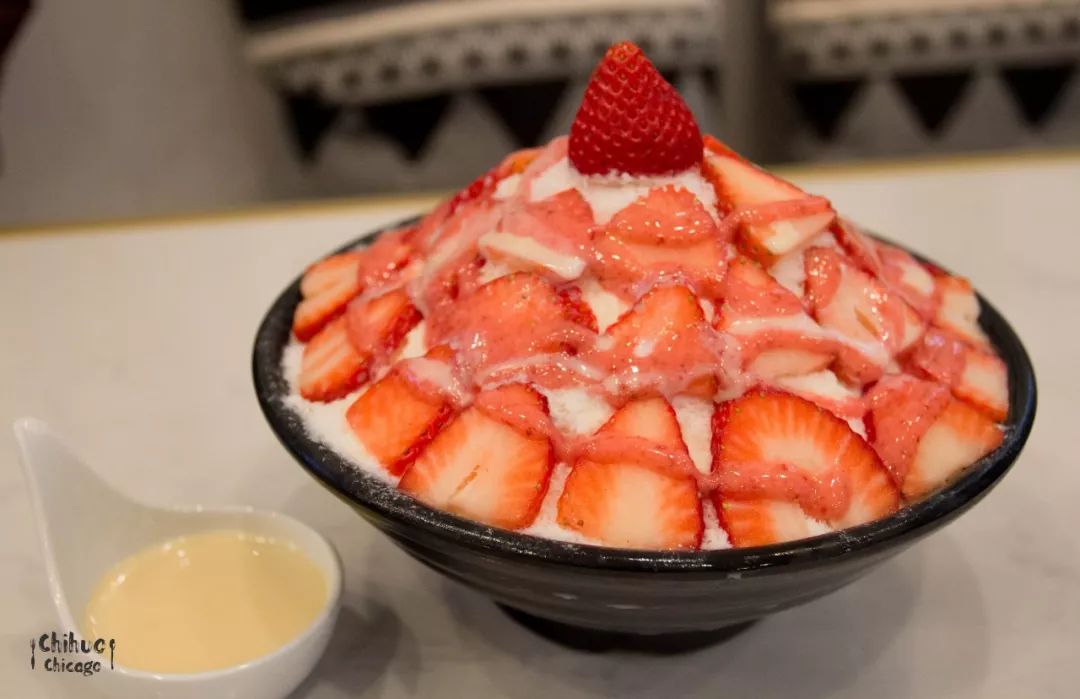 I want to praise his "snowflake"Texture, Because it is directly shaved out of milk ice, soA little bitThe texture is really attractive.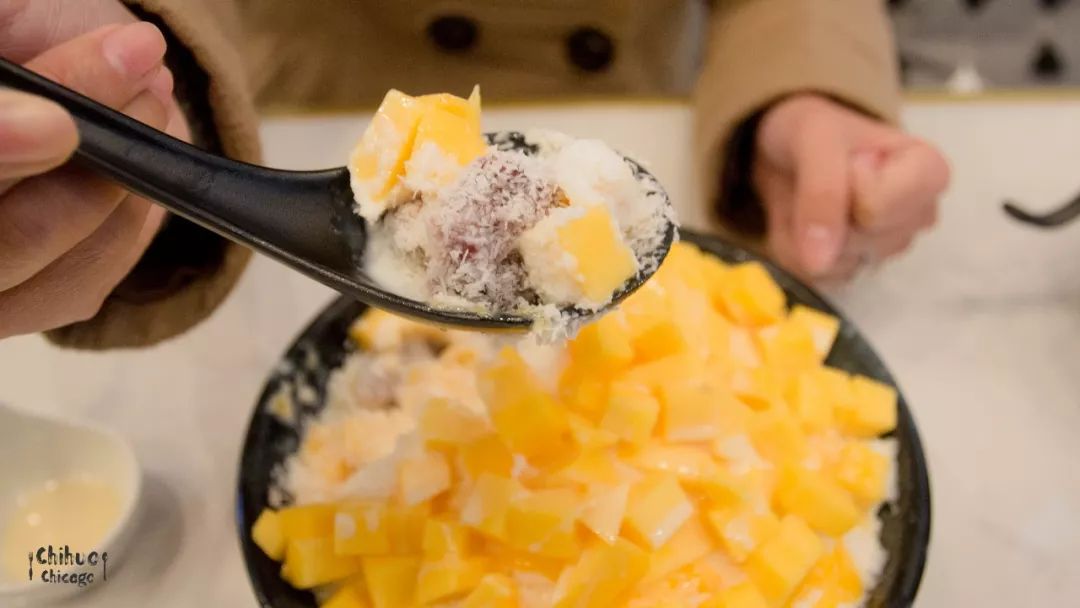 Snow ice sprinkled with condensed milk, jam, and added新鲜 水果.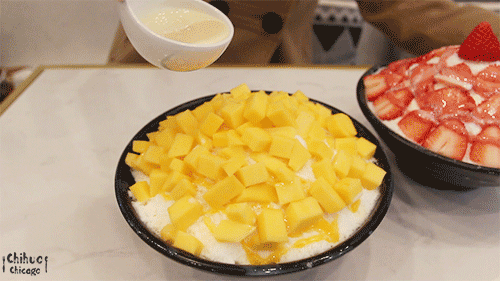 A huge bowl, less than $10,value!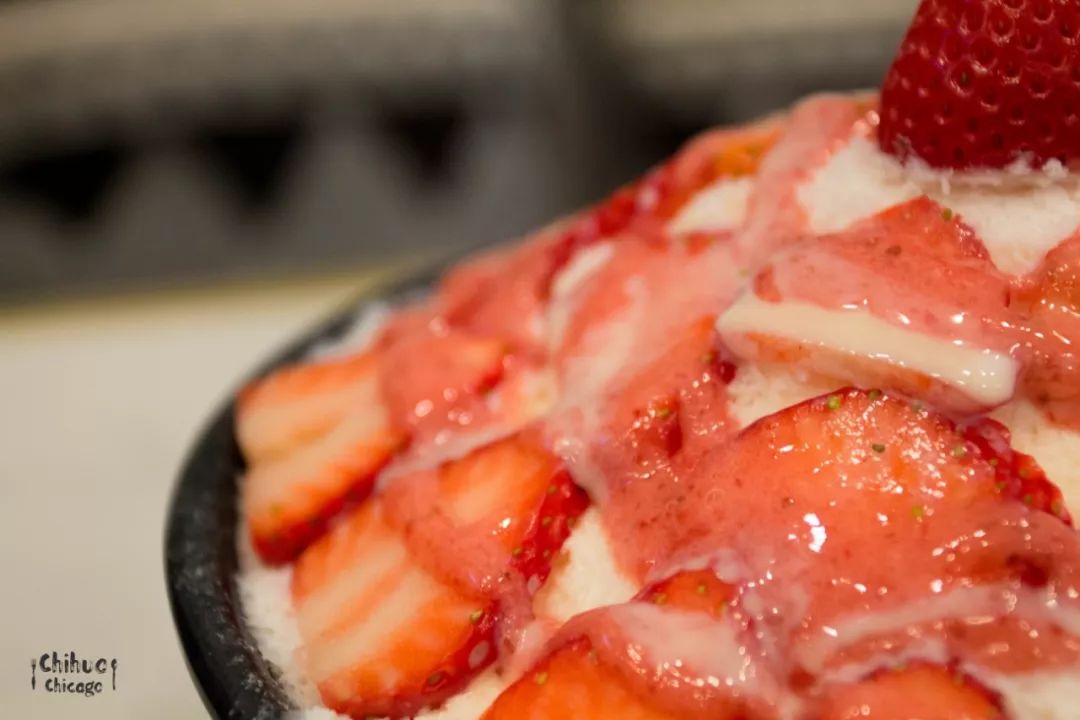 Generally speaking, the tea used in Chaocha is compared with all current milk tea shops.Light taste, But the fragrance of teaUnabated. Among the many tea drinks, some are creative and rich in taste; some are simple and clear, pure and simple. In ToppingAmber pearl和White pearlIt really gave the team a great surprise.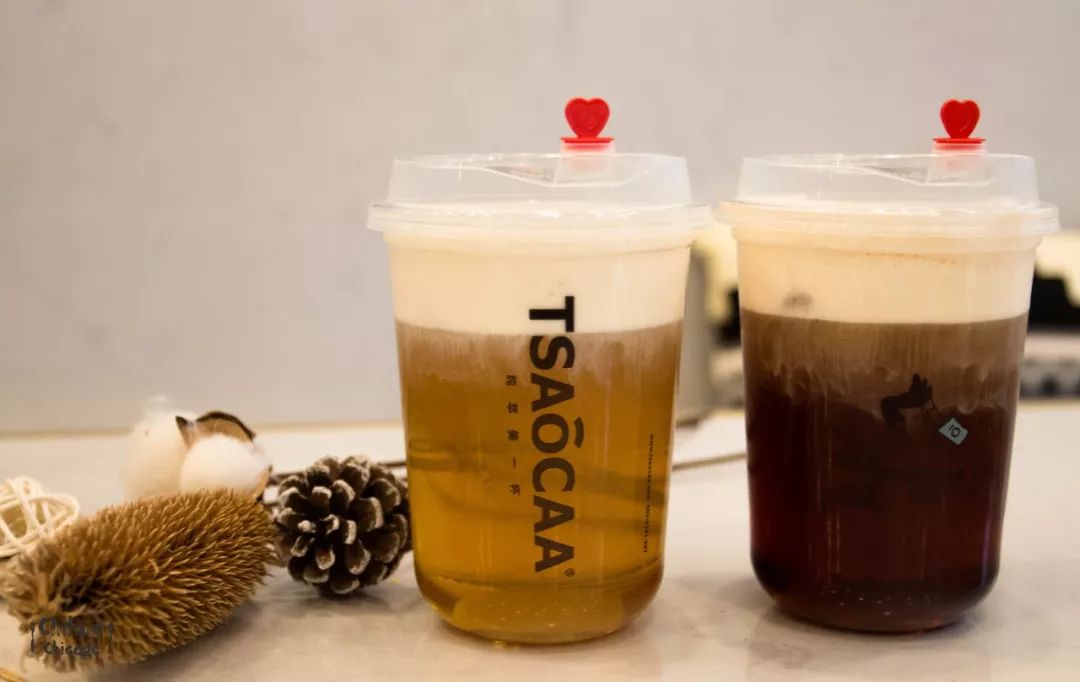 At the same time, what impressed the team the most was the sweetness of all the drinks.Just right, Friends can rest assured to boldly order normal sugar drinks. Chaocha also launchedSet Point Card, After buying enough 9 cups,10th cupIt's free.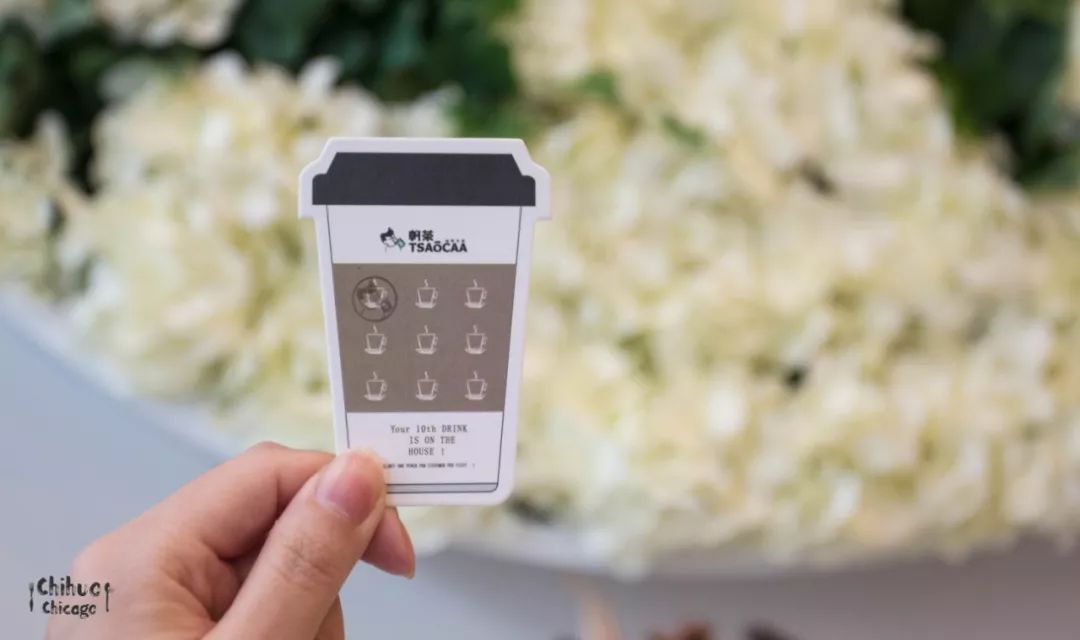 Because it's a new store, the production may still beSomewhat unstable, But the boss's attitude is super good, just communicate if there is any problem in time.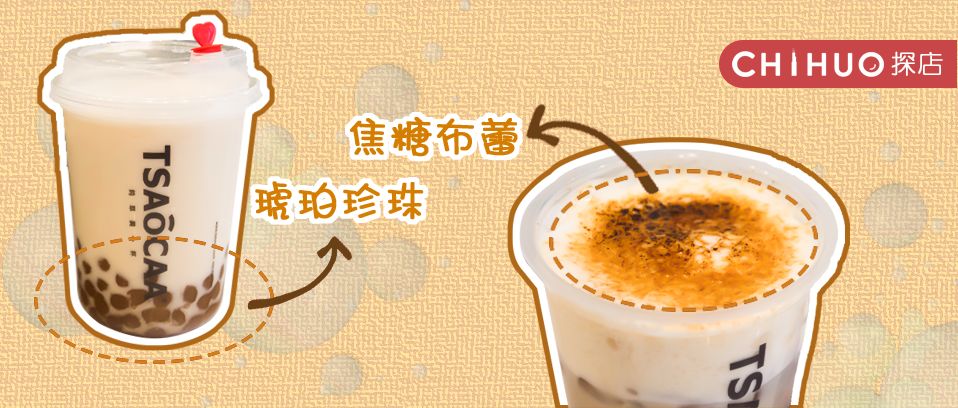 We also helped everyone to comeOpening benefits!
Want to use this benefit,
Show the fat friend O's at the storearticle.
Just tell the clerk before ordering.
????The coupon is here~????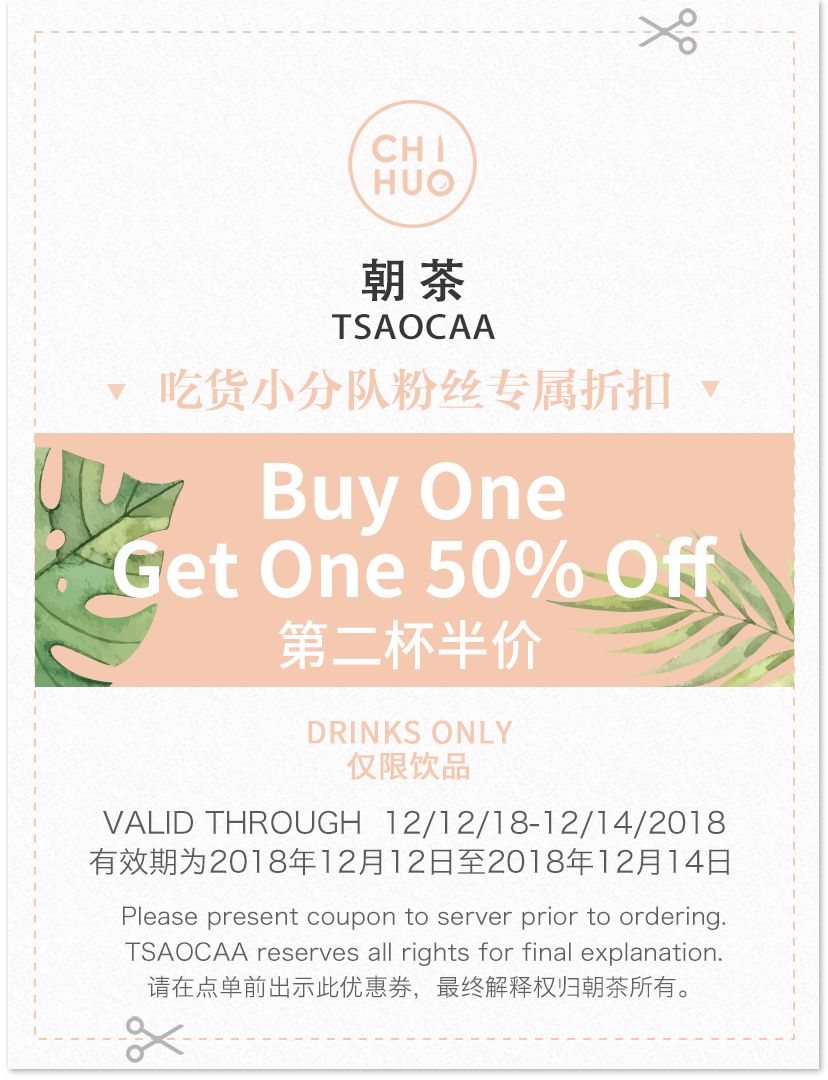 🏠 Store name | Chaocha TSAOCCA
📍 Address | 2026 S Clark St, Unit G
Chicago, IL 60661
☎️ Phone| (312) 624-9650
⏱️ Time| Sun-Thu 11:00am-11:00pm
Fri-Sat 11:00 am-11:30pm
🚗Parking | Free Parking Lot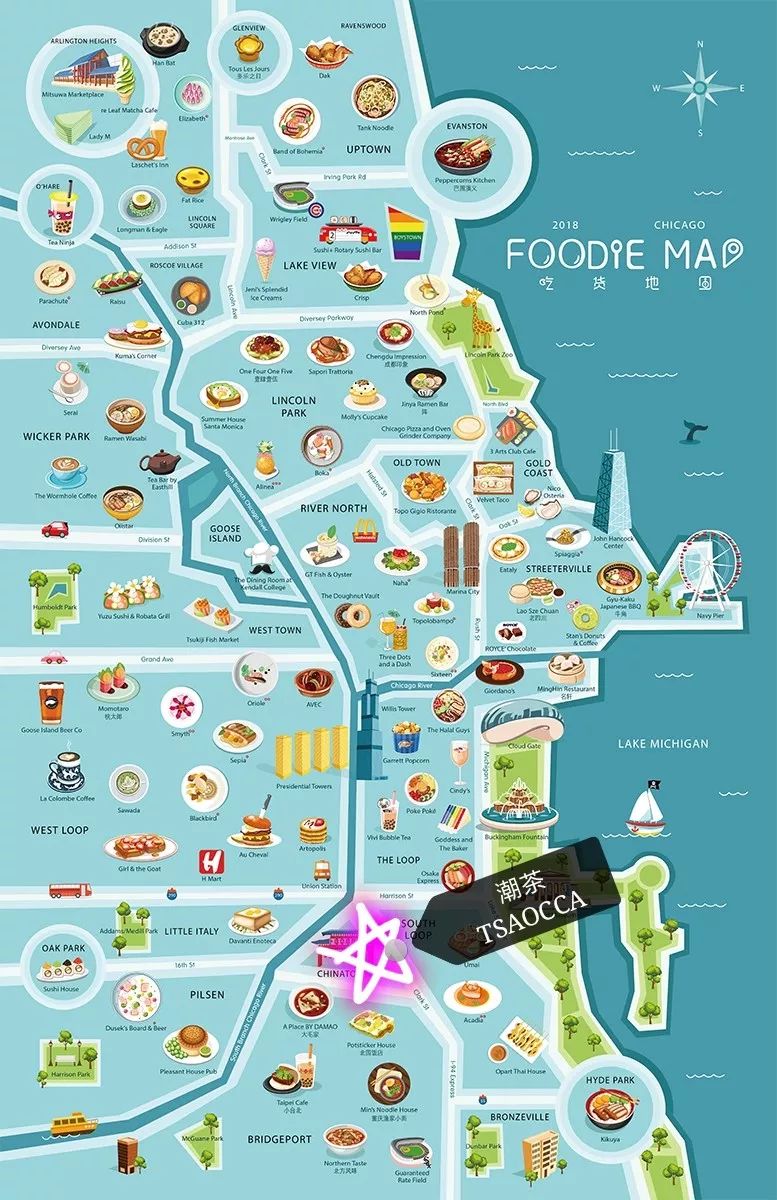 Written | Depp's ex-girlfriend who really wants to drink hot drinks
Picture | Depp's ex-girlfriend, Li Goudan
Edit | Depp's ex-girlfriend who does not reject cold drinks