recent yearsHand seafoodPopular foodies,
Make enough of the attention of foodies.
Seeing that there are so many faces,
Domineeringcrab, Shrimp and other seafood,
Can always easily evoke thickStrong gluttony!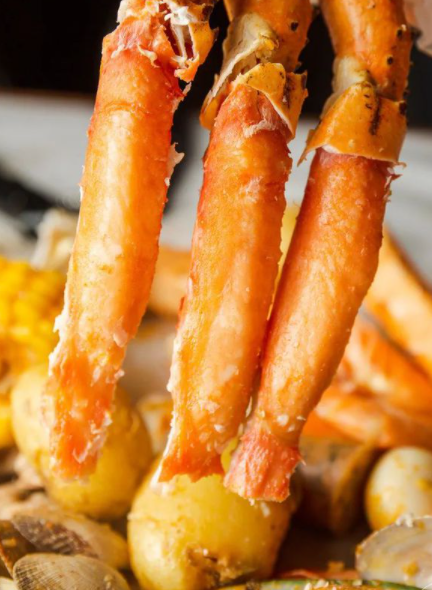 This originated in the southern United States
Louisiana,
Cajun's signature dish,It's actually fresh ingredients,
Potatoes, corn, etc. plusSeafood, meat and intestines are cooked in one pot,
With different dips,
It's doneCajun Hand Catch Seafood.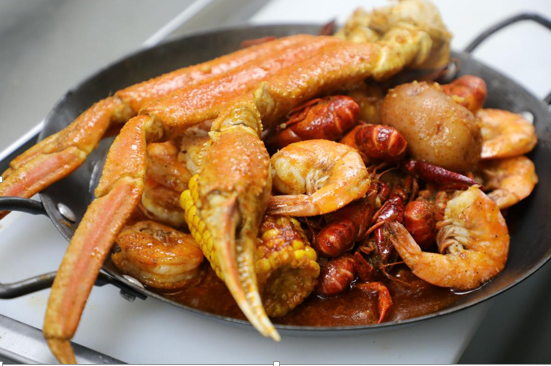 Simple,
Actually the ingredients,Dip andFire is alwaysVery particular,
How else would it attract so many foodies
Go ahead!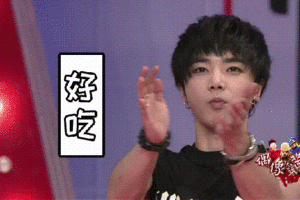 This is located in Garland called
FISHERMAN'S KITCHEN's restaurant,
It is famous for the DFW area for its hand-caught seafood.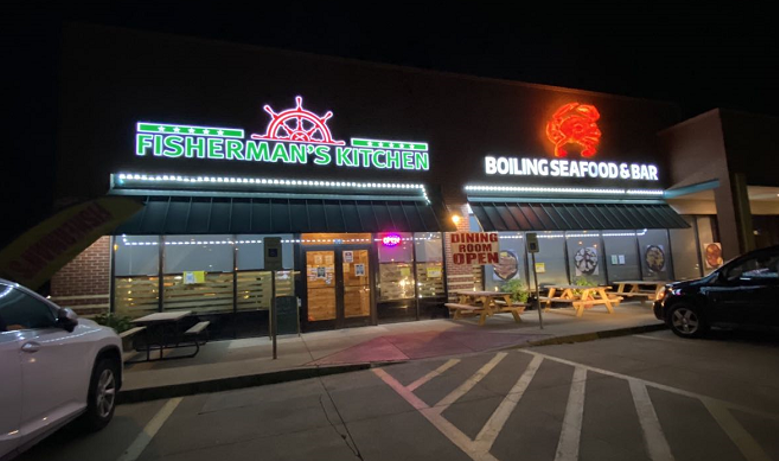 I will take everyone to see today,
Once in the doorJust sawGraffiti works everywhere,
I thought it was a music bar.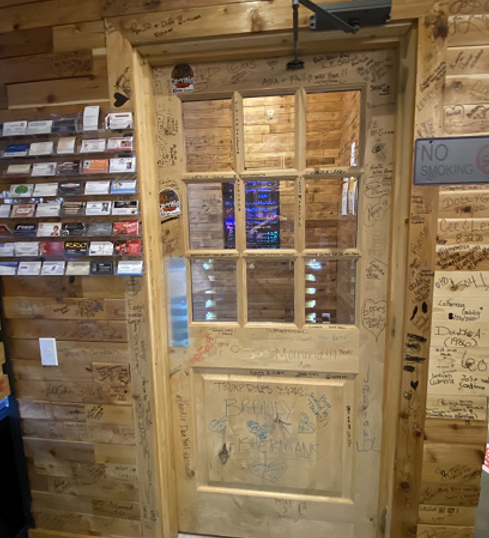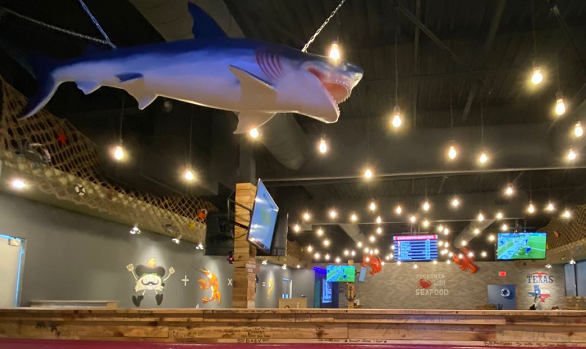 The decoration style of the restaurant is like the name of the restaurant
FISHERMAN'S KITCHEN Fisherman's kitchen,
Show up everywherePirate ship style.
The restaurant is divided into three large areas.
In front is the bar area,
Behind is a separate Party area,
In the middle is the regular dining area,
The entire restaurant is very large and spacious,
Worthy of the pride of catching seafood,
It also matches the vast land and resources of our greater Texas.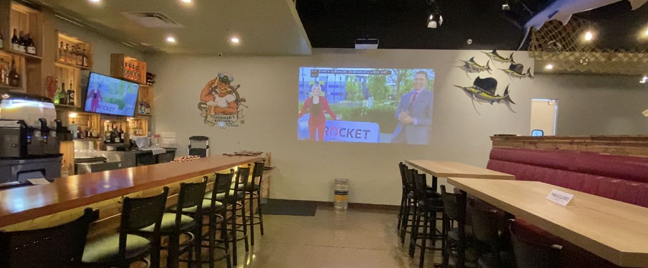 The bar area is spacious,
The wines are dazzling,
Listen to the boss
Margaritas and Straight up shots
都very popular.
MargaritasUsing tequila and citrus juice
Made cocktails.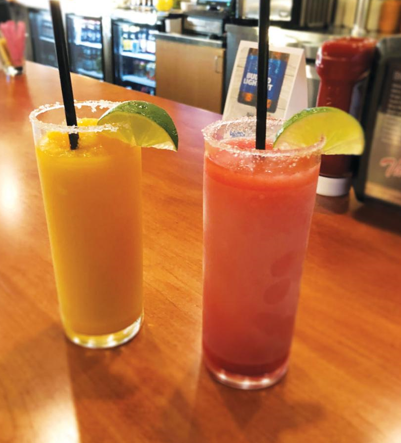 Here from 3 to 7 pm every day
Happy Hours.
You can get a nice little wine for 3-5 yuan,
Eating seafood and watching the ball game feel more comfortable.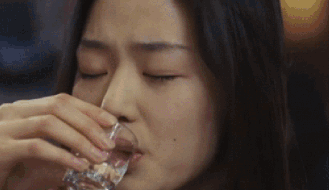 The Party area at the back is independent,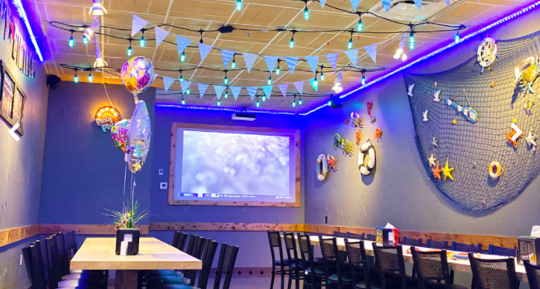 Very suitable for team gatherings,
Do not disturb others, and be disturbed by others,
You can enjoy it~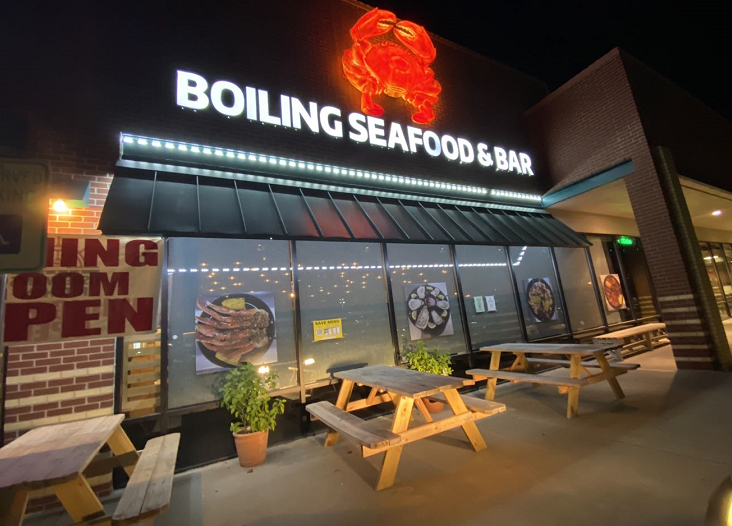 When the weather is good, you can also choose outdoor.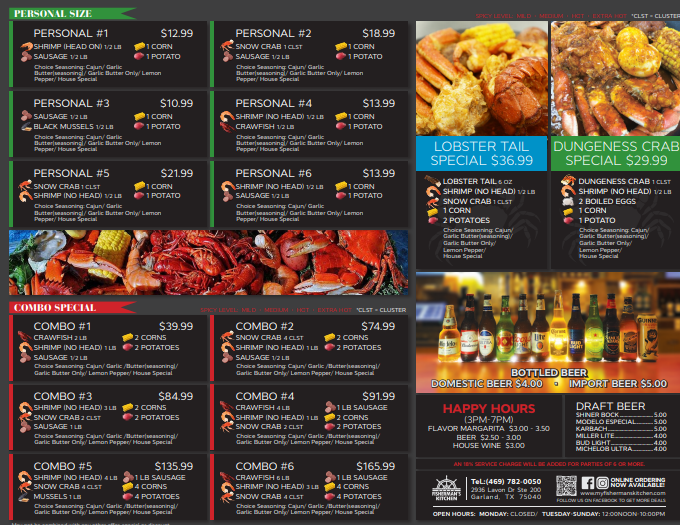 Prawns, crayfish, lobster tails, snow crab legs,
Mussels, shellfish, oysters, etc.
Seafood is sold by the pound, starting at half a pound.
If you find it troublesome, you can choose a package combination
Enjoy ordering without thinking about it,Open your mouthService.
The taste of seafood
Is presented by different sauces,
Cajun (Cajun, traditional Orleans flavor),
GarlicButter, (pesto butter),
Lemon Pepper
There is also House Special, which is the specialty sauce in the store.
As forhot,will get Four degrees of spicinessAvailable选择.
Can be based on your ownLikeAnd endurance.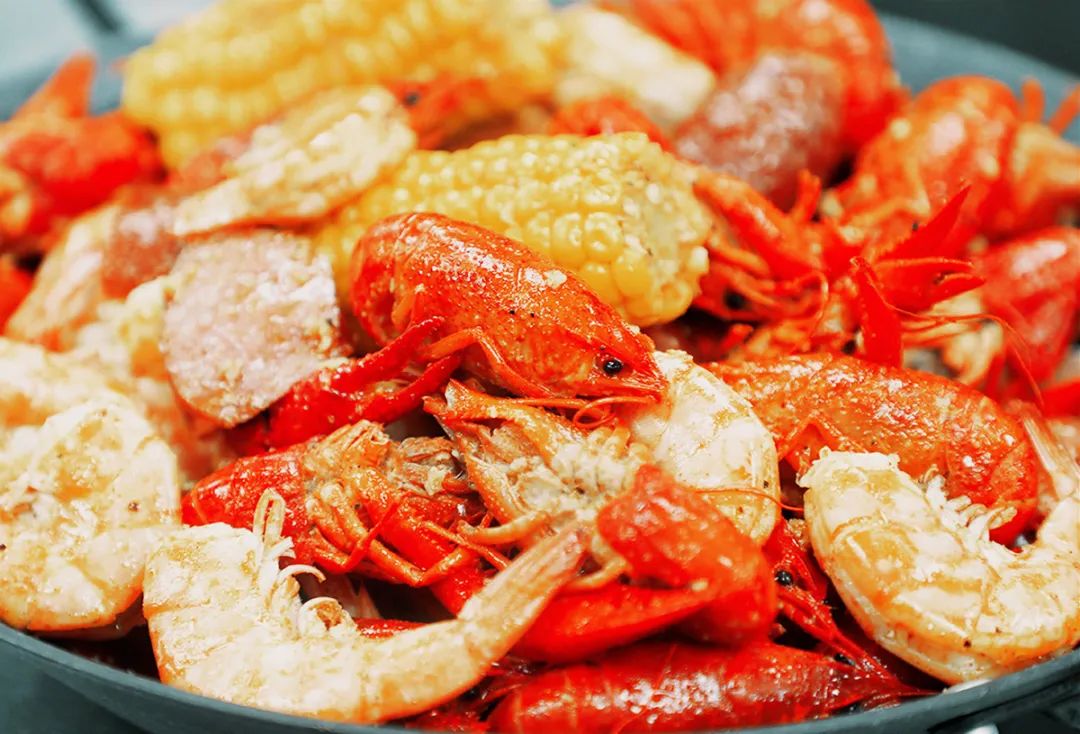 There is no chopsticks for grabbing seafood. The standard equipment is a pair of gloves.
An apron, a crab claw, and a scrap plate.
Really grabbed by hand!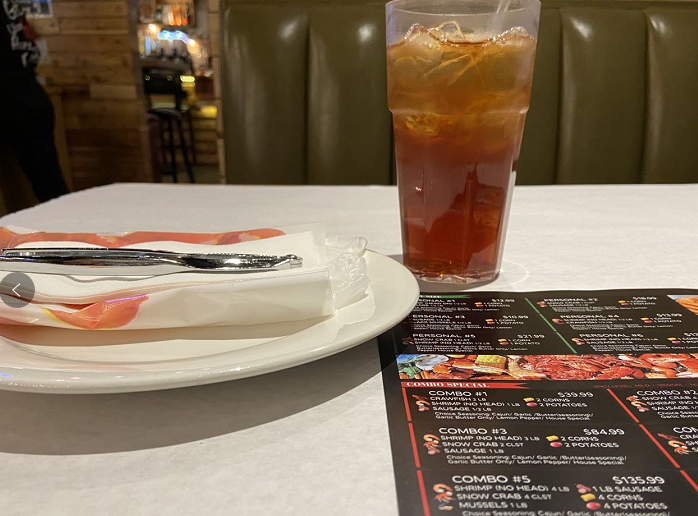 The more authentic way of eating is to not even use plates,
The table was spread out with absorbent paper, and many people gathered around the long table.
A big pot of steaming seafood,
"Wow"... fell on the table,
Red crayfish, crab legs with teeth and claws,
Tender running water shellfish, yellow corn,
Round potatoes.
Soaked fully in the spicy juice,
Start directly and start eating!The taste is delicious and the atmosphere is warm.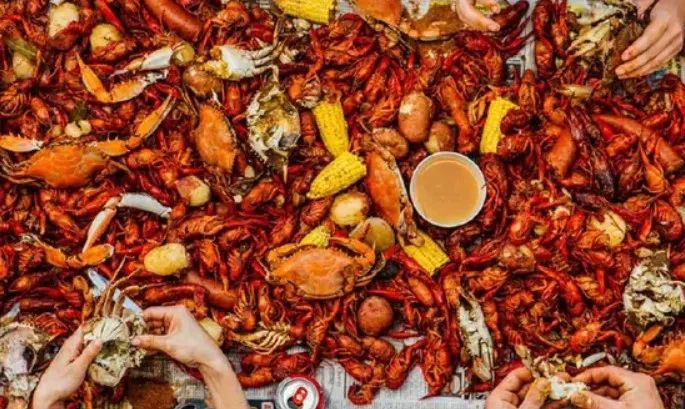 II ordered a single set meal of snow crab and headless shrimp,
21.99 knives, slightly spicy, Garlic Butte dip.
The weight looks inconspicuous, but they are all hard goods.
Even gluttonous people can eat well enough.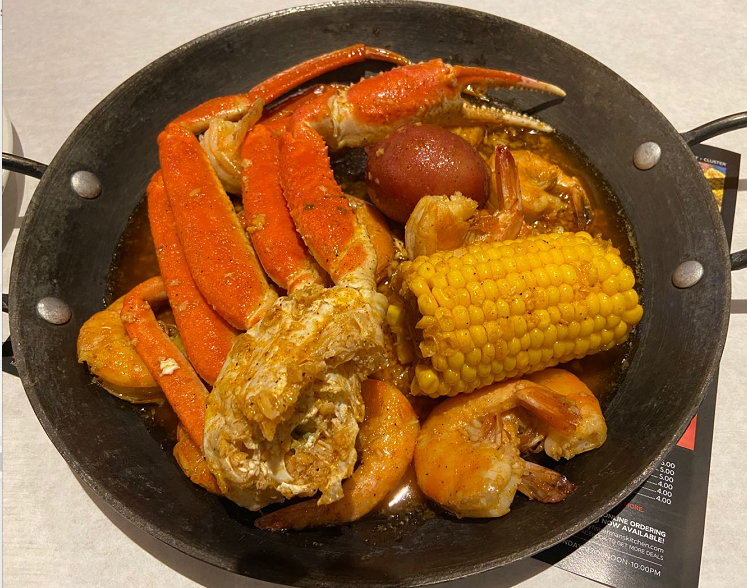 When the waiter walked out of the kitchen with a hot plate,
The scent of buttery garlic rushed towards her face and swallowed silently.
Use crab claws to open the thick shell,
The plump crab legs were pulled out,
Dip the butter garlic in the platesauce,
A traceSilky delicate fragrance.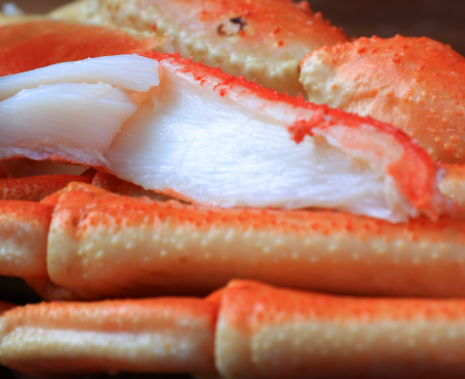 Headless prawns are easier to peel,
Don't worry about getting hands-on, the shrimp is delicious and delicious.
The corn is slightly sweet and the potatoes are soft,
These two staple foods are easy to produce satiety,
Wait until the seafood is finished.
In short, personally feel good, worth going again!

There are fried okra, fried squid rings,
FriedClassic American fried snacks such as chicken wings.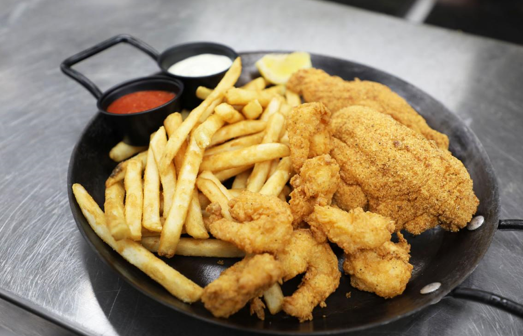 There are also fresh oysters andGrilled oysters.
Compared with other hand grab seafood shops,
This store has fresh ingredients and authentic taste.
Price and quantity
Also significantly more kind.
Of course, today I will bring you
Welfare!
Show coupons at checkout and discounts!


Bring family and friends to a seafood feast in the Holiday Season!
(I.e.
Address
2936
Lavon Dr Ste 200, Garland, TX 75040
☎️ Phone
469-782-0050
🕒Business hours
Tuesday-Sunday: 12:00pm-10:00pm
Monday: closed
See the restaurant website for more information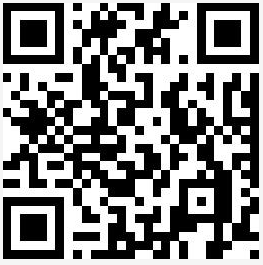 *This text is the food experience chapter, which only represents the author's current experience.
It does not represent a food stand, it is for reference only.
🎨 Picture Ruzhen

& Restaurant,
Individual pictures are from the Internet and the copyright belongs to the original author
My friend who is watching you may invite you to eat seafood↓↓↓